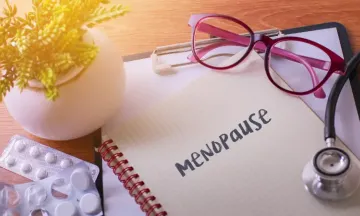 Menopause taking an emotional toll? Consult a homeopath
Menopause occurs when a woman is nearing the end of her menstruation cycle. Most women tend to go through a heavy emotional toll. Menopause is preceded by perimenopause, the process when the body experiences decreased production of progesterone and estrogen. The first sign of perimenopause is having irregular periods. But the most important thing to not forget is that menopause is totally natural.
The hormones play a very important role when we are speaking about menopause. How? As you tend to enter the menopause phase, you slowly tend to lose the balance in the hormones of the reproductive system which in return gives rise to many different feelings that ultimately takes an emotional toll. And therefore, one will tend to notice many emotional issues.
Menopause symptoms
How do you know that you are going through menopause? You just need to look out for the symptoms of menopause that are mentioned below –
Dizziness
Headaches
Depression
Anxiety
Mood swings
Memory lapses
Sleep problems
Hair thinning
Hot flushes
Reduced sex drive
Recurrent urinary tract infections
Weakening and thinning of bones
Vaginal dryness
Poor concentration
Night sweats
Homeopathy for Menopause
Menopause takes an emotional toll because it causes hormonal changes. But there is a solution to it and that is homeopathy. It gives long-term relief to women who suffer from menopause so that it does not take a heavy emotional toll on them.
Homeopathy does its work by promoting the mind and the body to heal on its own. Not only this, homeopathy improves the overall health of the patient. The best part about homeopathy treatment is that the homeopath will diagnose the exact problem and then suggest you the homeopathic medicines to improve your menopause issues.
Why Dr Batra's™?
At Dr Batra's™, we ensure that we provide you with the best solutions for your menopause problems. We know how difficult it is to deal with the menopause phase and we do understand the emotional toll it takes over your health and mind. Therefore, every homeopathy treatment that is suggested for our patients suffering from menopause is carefully designed. With an excellent group of homeopathic doctors, we have successfully treated more than 90,000 menopause patients, with a success rate of 94% (as authenticated by American Quality Assessors).
Menopause taking an emotional toll on you? All you need to do is just book an appointment with us to get the best menopause treatment.