Homeopathic treatment for Seborrhoeic Dermatitis
Homeopathy offers an excellent treatment for seborrhoeic dermatitis for all its stages.
The conventional treatment of seborrhoeic dermatitis consists of anti-dandruff shampoos and skin softeners. However, usage of these products does not guarantee permanent cure, though chances of recurrence are high.
In 2008, a prospective observational study at the Charitè University Medical Centre revealed that significant reduction in the severity of seborrhoeic dermatitis was seen in patients taking homeopathic treatment for seborrhoeic dermatitis. Patients were able to reduce their dependency on conventional treatment when treated with homeopathic medicines.
Furthermore, the results are long-lasting, with a minimal risk of recurrence.
Seborrhoeic dermatitis cases, especially those treated in the early stages, show much better results. However, people at advanced stages of the disorder also respond very well to homeopathic treatment, though that requires time.
At Dr Batra's™, we have cured patients with seborrhoeic dermatitis with 94% cure rate (authenticated by the American Quality Assessors). Following are the findings of an independent study conducted by AC Nielson: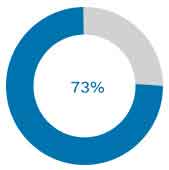 Nearly 90% of Dr Batra's™ hair patients do not change to any other treatment;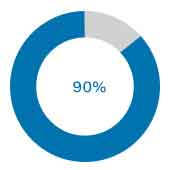 Around 73% patients recommend Dr Batra's™ Homeopathy to be the best solution for their problems, than compared to any other form of treatment.
Treatment at Dr Batra's™ consists of a combination of the following procedures:
Scalp skin analysis through video-microscopy to check the extent of scalp damage and intensity of scaling.
This is followed by the wood's lamp diagnosis to check the causative factor, such as fungus.
Depending on the aforementioned analyses, natural homeopathy medicines are recommended.
Our medicines help in providing relief in the following ways:
Reduction in itching;
Reduction in dandruff; and
Reduction in the intensity, frequency and duration of complaints.
Our homeopathy treatment will also help in the following ways:
Controlling undue anxiety and over-active oil glands;
Correcting the underlying diseases such as thyroid and zinc deficiency;
Treating associated complaints; and
Improving self-confidence and overall quality of life.
Treatment benefits
Treatment for hair loss requires a personalised approach. The selection of treatment is based on the extent of hair loss, grade of baldness as well as condition of the hair and scalp.
At Dr Batra's™, we offer tailor-made solutions that provide instant and permanent relief. Our doctors conduct a video-microscopy test, and then customise a treatment plan best suited to meet the patients' expectations and needs.
Our strengths
We have successfully treated more than seven lakh hair loss patients.
We have a team of more than 375 doctors, all personally trained by Dr Akshay Batra, India's first trichologist from the Trichological Society of London.
Our treatments come without any side effects.
Our treatments provide instant to permanent solutions for hair growth.
We have attained nearly 94% patient satisfaction rate (according to the American Quality Assessors).
Our treatments are personalised for every patient.