The Medical Team
Our focus at Dr Batra's™ remains on providing the best possible results for our patients. Second opinions and cross referencing of cases amongst the 350 full-time homeopathic doctors at Dr Batra's™ is one of the reasons for our top class medical outcome. Apart from this, we also have a medical advisory board that includes super specialty MDs from the specialities like cardiology, paediatrics, gynaecology, gastroenterology, trichology, dermatology, psychotherapy, and de-addiction therapy. These medical MDs not only set international medical protocols and train our doctors but also provide second opinions in difficult cases.
All our medical advisory board doctors are available upon request to our patients from any part of the world through video conferencing.
Our Medical Team

Dr. Bindu Sharma, Director - Medical Services, Dr Batra's™
Dr Bindu Sharma is a gold medal recipient in homeopathy from Hahnemann College, UK. She graduated in BHMS and later completed her PG Hom from UK. Dr Sharma brings with her a rich experience of 19 years of medical practice and she has been a core member of the management team at Dr Batra's™ for more than 16 years now. She has also worked with Dr Batra's™ Clinic in London for two years.
As the Director of Medical Services at Dr Batra's™, she is actively involved in monitoring quality patient care across all the clinics and regular training of all the doctors at Dr Batra's™. Being an integral part of the Medical Ethics Committee at Dr Batra's™, she ensures that patients receive nothing short of the best services at Dr Batra's™. Her medical expertise is of immense use in the treatment of difficult cases as well as those not responding well to medication.

Dr Tejal Ajmera Patel, National Head – Medical Services
Dr Tejal, MD (Hom.) joined Dr Batra's™ in 1997 as a homeopathic consultant and was personally trained by Dr Mukesh Batra. She honed her skills further with personalised training from a dermatologist and diabetologist. Dr Tejal has taken charge of numerous clinics ever since, treating patients across Mumbai, Bengaluru, Kolkata, New Delhi-NCR, Chennai, Hyderabad, Ahmedabad, Vadodara, Nagpur and Chandigarh. She has a vast experience of treating more than one lakh cases. Earlier, she has been in charge of providing training to all doctors at Dr Batra's™ and was also actively involved in medical communication and PR. Currently, she is the National Head – Business at Dr Batra's™.
Our Medical Advisory Board Panel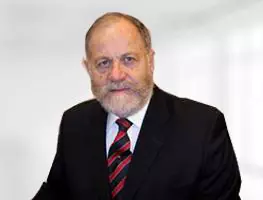 Name: Prof. Barry Stevens
Qualification: L.T.T.S., London
Specialisation: Trichology
Experience(in yrs): 40 years
Name: Rajiv N. Jerajani
Qualification: MD, PhD, Diploma – Forensic Medicine and Toxicology
Specialisation: Psychological Medicine and Alternative Healing
Experience(in yrs): 30 years
Name: Dr. Ram Subramaniam
Qualification: M.D.(Paed.), D.C.H ,M.F.(Hom)
Specialisation: Paediatrics
Experience(in yrs): 38 years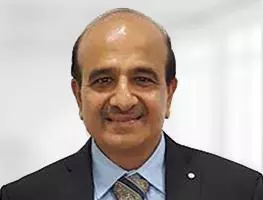 Name: Snehal. T. Sanghavi
Qualification: MD, MBBS
Specialisation: Clinical Cardiologist
Experience(in yrs): 40 years
Name: Dr. Shobna Bhatia
Qualification: MD (Int Med) & DNB (Gastroenterology)
Specialisation: Gastroenterology
Experience(in yrs): 34 years