Skin Treatment at Dr Batra's™
At Dr Batra's™, we have the experience and expertise of treating over 1.41 lakh skin patients successfully over last 35 years. We can ensure our patients safe and scientific solutions for their skin ailments.
Customized solutions
We at Dr Batra's™ present you with comprehensive and customized skin solutions with the goodness of homeopathy combined with our advanced scientific diagnostic technology.
Addressing emotional concerns of the patients
Homeopathy treatment at Dr Batra's ™ extends beyond the physical symptoms. We address the underlying emotional triggers like stress and depression that are often seen in several patients with skin problems. Thus, the treatment provided by us goes a step further and works towards re-integrating the patient into normal life.
Advanced technology
We use proprietary technologies such as Dr Batra's ™ M.O.S.T and 3D imaging device for dermatological problems.
We introduced India's first 3D imaging device for the analysis and evaluation of skin health. The powerful machine, based on advanced optical technology developed by scientists at Ireland, allows the skin to be viewed in 2 and 3 dimensions and enables multi-spectral analysis of epidermis and dermis.
Proven results
A study conducted by A.C. Nielson showed that as compared to general practitioners, specialists and local homeopaths, a higher than average improvement is seen at Dr Batra's™ in treatment of skin ailments.
Optimum treatment outcome
Treatment outcome at Dr Batra's ™ for some of the major skin ailments is as below: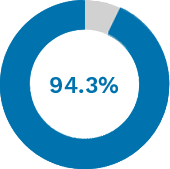 94.3% of patients suffering from skin disorders secured positive treatment outcome, as authenticated by American Quality Assessors
Advantage Dr Batra's ™
Successfully treated over 1.41 lakh patients with skin disorders
Customized treatment for each patient
Treatment without side-effects
Advanced technology for diagnosis and treatment
3-D Skin Assessment - a scientific breakthrough and new in India (*available at select clinics only)
Long-lasting results
Clinically proven solutions.
Find out your skin health score, take the skin evaluation test: Test Now