Skin Treatment at Dr Batra's™
At Dr Batra's™, we have the experience and expertise of treating over 1.41 lakh skin patients successfully over last 35 years. We can ensure our patients safe and scientific solutions for their skin ailments.
Customized solutions
We at Dr Batra's™ present you with comprehensive and customized skin solutions with the goodness of homeopathy combined with our advanced scientific diagnostic technology.
Addressing emotional concerns of the patients
Homeopathy treatment at Dr Batra's ™ extends beyond the physical symptoms. We address the underlying emotional triggers like stress and depression that are often seen in several patients with skin problems. Thus, the treatment provided by us goes a step further and works towards re-integrating the patient into normal life.
Advanced technology
We use proprietary technologies such as Dr Batra's ™ M.O.S.T and 3D imaging device for dermatological problems.
We introduced India's first 3D imaging device for the analysis and evaluation of skin health. The powerful machine, based on advanced optical technology developed by scientists at Ireland, allows the skin to be viewed in 2 and 3 dimensions and enables multi-spectral analysis of epidermis and dermis.
Proven results
A study conducted by A.C. Nielson showed that as compared to general practitioners, specialists and local homeopaths, a higher than average improvement is seen at Dr Batra's™ in treatment of skin ailments.
Optimum treatment outcome
Treatment outcome at Dr Batra's ™ for some of the major skin ailments is as below: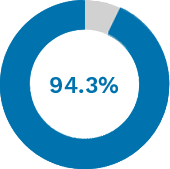 94.3% of patients suffering from skin disorders secured positive treatment outcome, as authenticated by American Quality Assessors
Advantage Dr Batra's ™
Successfully treated over 1.41 lakh patients with skin disorders
Customized treatment for each patient
Treatment without side-effects
Advanced technology for diagnosis and treatment
3-D Skin Assessment - a scientific breakthrough and new in India (*available at select clinics only)
Long-lasting results
Clinically proven solutions.
Find out your skin health score, take the skin evaluation test: Test Now
FAQs
Is homeopathy treatment good for skin?
Yes, homeopathy can provide a skin-friendly treatment that will enhance the regular skincare routine and treat the root cause of skin-related ailments. Homeopathy, with its holistic approach, can assist patients with long-term, effective, safe, natural, and side-effect-free solutions.
Can homeopathy cure skin diseases?
Yes, homeopathy can provide reliable treatment in cases of skin-related issues and ailments. A case study published recently in AYUHOM, the Research Journal of the North Eastern Institute of Ayurveda and Homeopathy, on the treatment of five patients suffering from five different skin diseases with Homeopathy yielded notable results, giving support to the fact that Homeopathic medicine can help with skin ailments.
Which Homeopathic medicine is best for the skin?
A homeopathy doctor may recommend homeopathic medicines for a skin disorder, such as Hepar Sulph, Rhus Toxicodendron, Arsenicum, and Graphites, depending on the issue. Please keep in mind that homeopathy is an individualized form of treatment, so we recommend that you consult your
local homeopath
for a remedy that is best suited to your needs
Is homeopathy good for skin allergies?
Yes, homeopathy is reliable and can provide the best treatment in case of skin allergy-related issues. Homeopathic treatments work on the immune system, which aids in the reduction of allergen hypersensitivity. Patients who receive homeopathic treatment will be less hostile to allergens in the long run. It also gradually helps in the treatment of hypersensitivity.
What homeopathic remedy is good for itchy skin?
Arsenicum Album, Sulphur, Apis Mellifica, Graphites, Mezereum, Silicea, Urtica Urens, and Rhus Toxicodendron are frequently used in homeopathy to treat the discomforting symptom of itching. Suitable homeopathic medicine is prescribed by a qualified homeopathic doctor based on the individual symptoms, with the primary goal of treating the cause of the disease and providing long-term relief to the patient. Please keep in mind that homeopathy is an individualized form of treatment, so we recommend that you consult your local homeopath for a remedy that is best suited to your needs
Which treatment is best for skin, homeopathy, or allopathy?
Homeopathy treatment is safe and treats the root cause of the ailment. According to the Delhi Government, homeopathy is the first line of treatment for all skin-related ailments. Patients with atopic dermatitis, eczema, severe acne, chronic urticaria, and psoriasis vulgaris have shown a positive response to personalized homeopathy skin treatment.
Is homeopathy effective for skin problems?
According to the National Center for Biotechnology Information (NCBI) study, homeopathic treatments have been effective in treating skin problems. The skin is extremely sensitive, and most conventional treatments end up making it dry and irritable.
Homeopathic skin treatment
reduces the likelihood of recurrence significantly.
How long does it take for homeopathy to work?
Homeopathic medicines can work quickly if prescribed correctly for an acute self-limiting condition, but effective treatment of long-term, chronic ailments can take days to several weeks. The time required for symptom relief can vary depending on the condition.