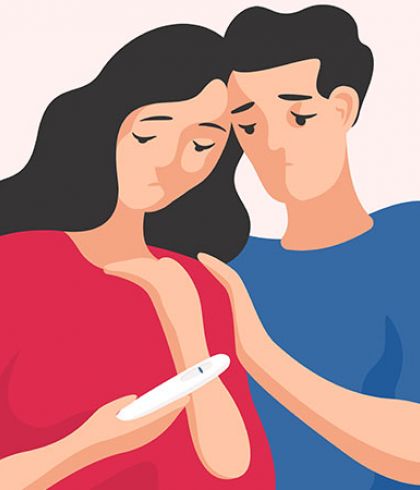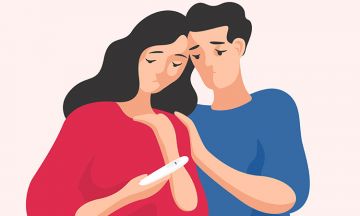 Looking for a safe and effective infertility treatment? Try homeopathy
Infertility is an inability to have a child even after one year of unprotected sex. It has become a major concern nowadays, with around 27.5 million couples in India unable to have children as a result of infertility. Unfortunately, even today, when the word infertility is mentioned, people most often think it is the woman's fault. The fact however is that male infertility is the reason behind 40 percent of infertility cases!
Studies have estimated that sperm counts of Indian men have dropped by 1/3rd in the last three decades, one of the major factors contributing to increase in male infertility cases  

Around 40% men in the reproductive age group have recorded a quantitative and qualitative decline in sperm quality leading to inability to conceive

In one of the surveys conducted by AIIMS, they surveyed 1,000 men from North India and found that some lifestyle factors like wearing tight clothes, hot tub dips, long visits to the sauna, increased obesity rates, etc were major causes for the decreasing sperm count in these men.
Infertility in men and women can occur due to various reasons like hormonal imbalance, some illnesses, injury to or blockage within the reproductive organs, sexual problems like erectile dysfunction, premature ejaculation, etc. These factors can temporarily or permanently affect conception.
However, infertility can be treated effectively. Homeopathy treats infertility with natural and safe medicines without any side-effects. As homeopathy goes to the root cause of infertility to treat it, it is important to know the cause before treating it.
Causes of infertility  
Some of the most common causes of infertility in men include:
Sexual dysfunctions like premature ejaculation and erectile dysfunction

Defect or obstruction in the reproductive system

Sexually transmitted disease [STD]

Low levels of testosterone

Infection of or injury to prostate and testes

Undescended testes

Certain medications like those used in the treatment of high blood pressure, arthritis

Chemotherapy

Ailments like diabetes.
Some causes of female infertility are:
Age

:

Unfortunately, age isn't just a number when it comes to fertility. Females are most fertile in their 20s. However, post 35, fertility begins to decrease rapidly.

Being overweight

: Around 12% of all infertility cases are rooted in weight issues. If you are chronically overweight, it may affect your ovulation. So, women who are trying to conceive and are overweight, losing weight can increase your conception chances.  

Hormonal imbalance

: You may not get pregnant because your body isn't going through the usual hormonal changes that lead to the release of an egg from the ovary and the thickening of the uterus-lining. Insulin resistance also hampers attempts to conceive. 30-40% of infertility cases in women are related to PCOS (polycystic ovarian syndrome), a common hormonal disorder in women. Watch eminent homeopath and Padmashri recipient Dr Mukesh Batra talk on PCOS-

https://www.youtube.com/watch?v=1-28GRFjghY

Damaged or blocked fallopian tubes

: If fallopian tubes are damaged, they keep the sperms from getting to the egg or block the passage of the fertilized egg into the uterus.

Ovulation Disorders

: Ovulation disorders mean either you ovulate infrequently or not at all. They are cause of infertility in about 1 in 4 infertile couples. Without successful ovulation, there are no eggs to be fertilized.
Also read What affects women's fertility?
And finally, there is 'unexplained' infertility too. For no less than 20% of couples who have infertility problems, the exact causes are never known. This can be due to psychosomatic reasons like stress.
Infertility treatment
Homeopathy treats the root cause of infertility. Research studies have demonstrated the efficiency of homeopathy in improving the quality as well as quantity of sperms in cases of oligospermia (low sperm count).  Homeopathic medicines are also effective in treating erectile dysfunction and premature ejaculation. They also help in treating the psychological and emotional stress that is one of the reasons of infertility in both men and women.
PCOS, one the main reasons of infertility in women, can be effectively treated with homeopathy. Some homeopathic medicines like Sepia, for example, treat late & scanty periods, irregular periods, as well as early and profuse bleeding. It also treats irregular or absent ovulation. Homeopathic medicines also boost the immune system and improve chances of conception. Some medicines like Aurum treat infertility caused by depression, or feelings of self-hatred and worthlessness.
Thus, homeopathy works best for sexual disorders. It treats the root cause of it and provides natural and safe solution to infertility problems in both men and women. Visit your nearest homeopath for any concerns regarding infertility. Call Now – 9033001642 or click https://www.drbatras.com/book-an-appointment to book an appointment.