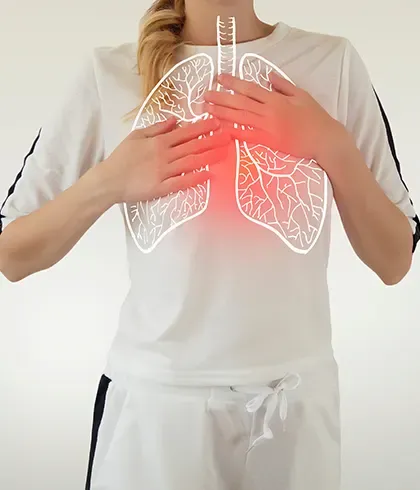 Homeopathy Treatment for Lung Infection & Benefits
Homeopathy has been growing in popularity in India. It is an inexpensive, safe, and effective alternative to conventional medicine. Many studies and research talk about the effects of homeopathic medicines on various disorders. (Source: NIH) Homeopathic treatments provide individualized treatment for acute respiratory infections (ARIs) such as colds and chronic lung infections. Homeopathy works very well in lung infection and it is science-based medicine. Keep reading to know in detail how homeopathic treatment is effective for lung infections.
Homeopathy treats all the root causes of a lung infection
There are many causes of lung infections such as:
1. Bacteria
2. Viruses
3. Fungi
4. Parasites
5. Air pollutants enter the lungs through the nose, mouth, or directly by breathing in polluted air (like second-hand smoke)    
6. Allergic reaction to airborne particles that cause an infection in the respiratory system (e.g., dust, mold spores, dried gunk from a pigeon)
7. Pets can carry germs that cause lung infections) through a bite or scratch wound
Homeopathy considers all these factors while treating any lung infection. Homeopathic remedies treat the root causes of the patient's lung infection. Thus, it is always better to see a homeopath before you take antibiotics or other conventional medicines. If you have a cold with cough and fever, you should try homeopathic treatment.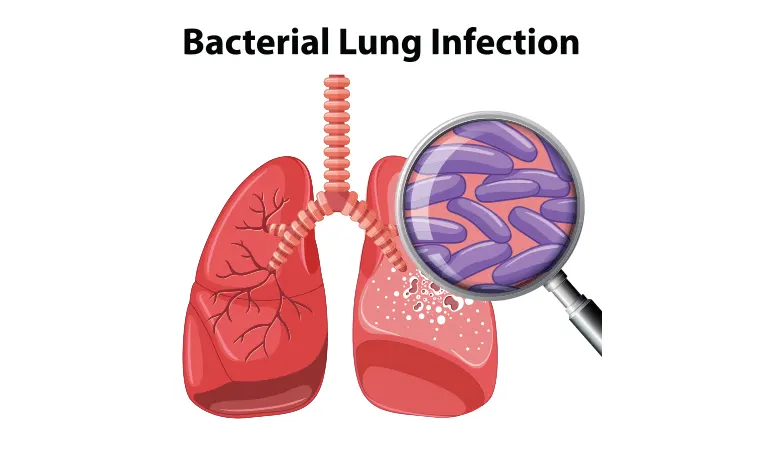 The homeopathic treatment treats all symptoms of a lung infection
The common signs of lung infection are:
1. Cough
2. Shortness of breath
3. Breathing problems 
4. Chest pain
5. Fever
6. Weight Loss
The symptoms will occur after a few days or weeks from exposure to the pathogen and worsen over time until it becomes a serious condition. You must consult a homeopathic doctor if you experience any of these symptoms. He or she makes a note of the entire medical history of the patient. Homeopathic treatment for lung infection depends on the physical and mental symptoms of the patient, along with other relevant factors. Furthermore, homeopathy is very effective in treating lung infections, even in acute and chronic conditions.
The homeopathic treatment strengthens the immune system and prevents lung infection
Lung infections can be due to a weak immune system. Homeopathic remedies stimulate the body's defence mechanism to eliminate pathogens. These help heal without causing any side-effects.
The homeopathic treatment for lung infection is a perfect solution
Homeopathic remedies are very effective against all types of lung infections. Homeopathy treats acute bronchitis, pneumonia, infectious mononucleosis (glandular fever), bronchopneumonia, tuberculosis, and the common cold. There is a tremendous improvement in the symptoms like sweating, cough, and nausea, which are caused due to pneumonia or mononucleosis with the homeopathic treatment. (Source: PeaceHealth)
Always consult a registered homeopathic doctor for a lung infection
It is always essential that you consult a registered homeopathic doctor. You can visit Dr Batra's® Healthcare for lung infections. Our homeopathic doctors carefully examine the patient to understand the exact cause of the illness and its main characteristics. Homeopathic treatment for lung infection is given based on specific symptoms and the similarity between signs and symptoms of lung infections. Additionally, the doctor considers the patient's overall health and medical history. We have a positive treatment outcome of 96.3% in treating respiratory ailments, as authenticated by American Quality Assessors.
The best way to strengthen your lungs is with homeopathic treatment. It has been scientifically monitored and proven effective. It doesn't have steroids that are addictive or produce side-effects such as weight gain. Our scientifically-proven lung health test can check breathing capacity level and volume of each individual's inhalation and exhalations. There might be other factors involved besides just genetics determining how well one breath; say asthma attacks causing difficulty inhaling air at times. We can help improve your condition.
You can book an online appointment with us for long-lasting relief from lung infections.