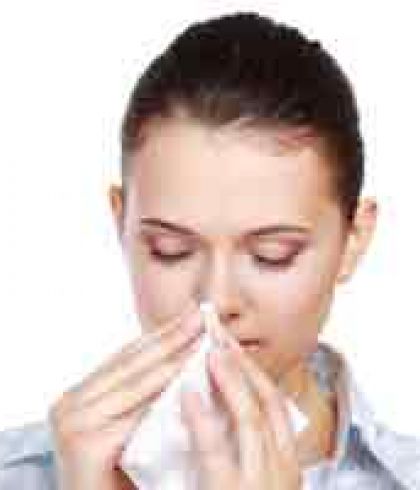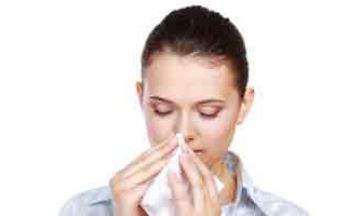 Stay Healthy, Keep Flu At Bay
The influenza virus that causes the flu and common cold is one of the most easily spreading ones. It can cause mild to severe illness. Infection usually lasts for about a week, and is characterized by sudden onset of high fever, aching muscles, headache, cough and sore throat. It can drive you crazy and make you think about - what to do with the symptoms, how to deal with it, kind of questions.
Hence, an ideal take would be to keep certain preventive measures in mind and let not viruses affect our bodies so easily.
Try to keep the influenza virus away from you by following these simple routine tips:
Wash your hands
Hands are a 'germ factory.' Innumerable things are touched by us through the course of a day and that lends the germs a perfect breeding ground. Hence, it becomes imperative that we clean our hands thoroughly, especially before eating. Always keep a sanitizer handy in case you don't have access to water and soap. Even while you wash your hands with soap and water, do not rush with the process. Wash thoroughly at least for 20 seconds.
Clean the surfaces
Computer keyboards, tables, pens and pencils, shared stationary are all great places to find the flu virus. Regularly clean these surfaces with an alcohol-based disinfectant that will kill these germs.
Exercise
Nothing can be as good as regular physical exercise for maintaining good health. Regular exercising boosts the immunity. This makes you fall ill less often. It also gives you greater resistance against viruses so you will not be affected by them no matter how strong the exposure.
Top up on vitamin C
Vitamin C is known to boost your immunity levels. It also increases the resistance against viruses. Eat a lot of citrus fruits like oranges and tomatoes. Amla, that is a rich source of vitamin C, can also be consumed in the form of juice or eaten raw.
Soup for the ill-soul
Soup is known to be the most effective against the flu virus. So if you feel you are coming down with a flu fever, rush to the kitchen and fix up some nourishing soup for yourself. Nothing works as effectively as this does.
Try homeopathy
Homeopathic system of medicine has been known to treat everything from headaches to nausea to arthritis. During your first visit to a homeopath, he/she might ask you a couple of questions regarding your diet, lifestyle pattern and overall personality to get to the root of your illness. After a thorough assessment of your general health, he or she will prescribe you an appropriate homeopathic remedy that will help you boost immunity naturally. You don't need to worry about any side-effects while taking homeopathic prescription. They are safe, effective, and have no side-effects.
Stay at home
The influenza virus is highly contagious. It will spread easily to people who come in contact with you at the workplace, school in case of children, daily commute, etc. Although it is not possible to remain confined in your home setting - yes, you can avoid eating out for the time being.
Stay hydrated
Drink enough fluids to stay hydrated. Water, soups, juices, coconut water are all the best drinks to have while down with the flu.
Sleep well
Sleep is an essential component of staying healthy. A well-relaxed body is fitter and stronger and will have better immunity against diseases.
Prevention is always the better form of cure. Stay protected and stay healthy.