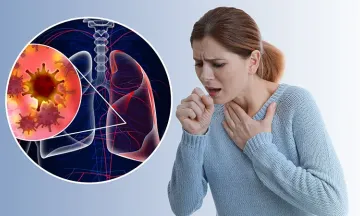 Symptoms of a lung infection may vary, depending on the type of infection that's causing them. Many different types of organisms can cause pneumonia, which is an infection in one or both lungs. However, it is essential to note that all infections in your body need proper treatment. This is because they can lead to complications.
Common signs of a lung infection
Here are some common signs that indicate you might have a lung infection:
A high fever is a sign that your body is fighting an infection. It's possible to have a lung infection without fever; however, this sign would indicate a more serious medical condition. If you experience these symptoms for more than two days, seek immediate medical attention. Having increased shortness of breath or feeling sicker after taking antibiotics may mean complications with the infection, so see your doctor right away.
Wheezing or difficulty breathing
Generally, these are symptoms of more severe lung infections which might be harder to treat. If either of these problems persists for more than two days, seek medical attention as soon as possible. Any time you feel sicker after taking antibiotics or if your condition worsens in any way that can include chills and increased shortness of breath, see your doctor right away.
Cough lasts more than two weeks or produces yellowish or greenish phlegm. Both viruses and bacteria can cause pneumonia, but the one thing they have in common is that they're all contagious. If your condition becomes chronic, you can spread the infection to others.
Lung infections can cause headaches. If you already suffer from headaches then it might signal a significant health problem.
These are signs that may indicate more severe complications with either pneumonia or other health issues involved.
Symptoms can vary depending on an upper respiratory infection, bronchitis, pharyngitis, tracheobronchitis, or another type of lung infection. Do you have a severe cough that produces sputum (phlegm), fever, chills, and sometimes significant chest pain? Then it might be due to pneumonia. Symptoms may vary depending on your age and severity of pneumonia. Your doctor will examine you to determine which parts of your lungs are affected by the illness.
In lung infections, usually, sputum colour varies from clear to yellow or green. Other symptoms include muscle aches, fatigue, and sometimes loss of appetite.
This is a sign that your body is trying to defend itself against illness. Keep in mind that coughing up mucus doesn't necessarily mean you have an infection; it could also be that you're fighting off allergies or another condition like bronchitis. Symptoms typically associated with viral infections are generally milder than those seen with bacterial infections.
A fast heart rate may indicate a more serious bacterial infection. It can be life-threatening if not treated immediately. Emergency treatment is often required to control the swelling and inflammation of your lungs, which can cause breathing difficulties. In severe cases, it may even become necessary for a doctor to insert a tube into your windpipe (tracheotomy) or perform surgery on your lungs to remove fluid that's been accumulating from an infection.
If any of these symptoms persist for more than 48 hours or worsen at all, you should seek medical attention. Lung infections are common in those with chronic conditions such as asthma, bronchitis, emphysema, cystic fibrosis, AIDS/HIV, diabetes mellitus, cancer, and immune system deficiencies.
How to treat lung infections?
In the conventional mode of treatment, antibiotics kill the pathogens responsible for causing a lung infection. In addition to antibiotics, the traditional treatment involves antiviral medications and antifungal drugs to reduce swelling, inflammation, and fluid congestion.
Additional factors such as smoking cessation and proper hygiene are also typically included in a comprehensive treatment plan for people with lung infections. Some doctors may even prescribe steroids or other medications taken orally or through an injection given directly into a vein (intravenously) to help control asthma attacks and other asthma-related symptoms caused by lung infections.
How does alternative medicine treat lung infections?
In many cases, antibiotics don't work. You can treat lung infections by using natural remedies like homeopathic treatment. Homeopathy treats the underlying cause of lung infections. It has no side-effects and there's less risk for addiction. It doesn't contain addictive steroids as many other medicines do. Homeopathic medicines provide long-term relief!
You can visit Dr Batra's® Healthcare. Our homeopathic treatment forlung infections:
Improves airflow to the lungs
Promotes lymph drainage
Decreases inflammation
Strengthens your immune system response
Provides oxygenation to areas of your infected or inflamed lungs
Homeopathy Treatment for lung infection
Homeopathic treatments for lung infections prevent the occurrence in the first place or treat an existing infection. We also recommend drinking lots of fluids to help thin out mucus accumulations in the lungs. If your lungs feel tight or inflamed, take our lung health test to know how much capacity you have left.
If you want effective treatment for a lung infection, you can book an appointment with us now!