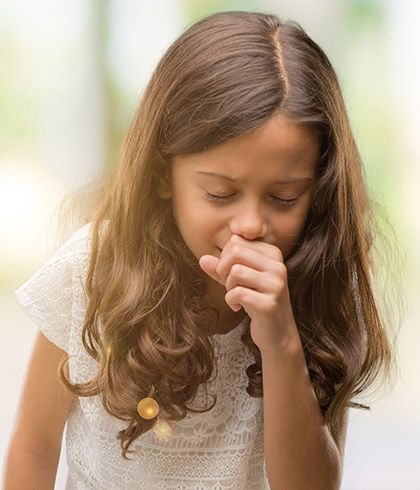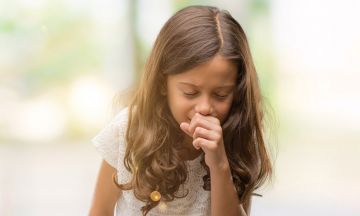 Asthma Treatment in Homeopathy
Inhale, exhale ... inhale, exhale ... Breathing is supposed to be easy and automatic, right? Well, not for all. There are around 24 crore asthmatics across the world, who rarely breathe easy, out of which about 3 crore are in India. Unfortunately, as many as half of them are children! If you too are the one who has suffered a lot because of asthma and is looking for reliable and safe treatment, this blog post is for you. We will tell you about the best treatment for asthma in homeopathy.
Conventional asthma treatment
With changes in the climatic condition and rise in pollution, it has been observed that there is a 30% rise in chronic respiratory diseases like asthma. In the last 4 years, the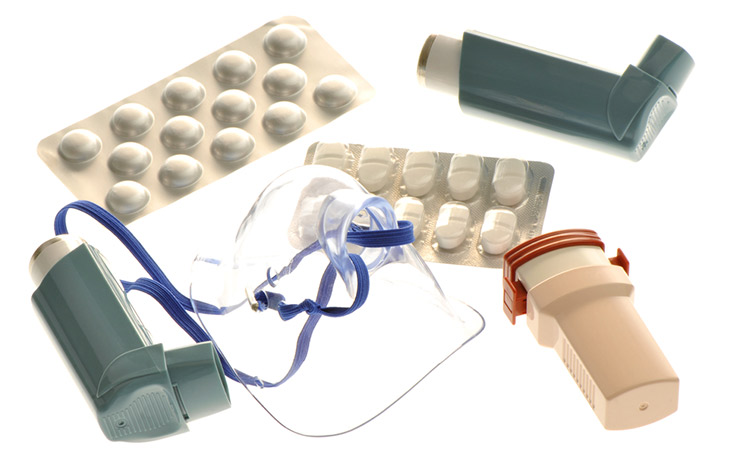 sales of conventional anti-asthma medications have risen by 43% in India. But the question is, "Are these medicines really safe?" Two of the most commonly used medicines for asthma are steroids and bronchodilators.
Bronchodilators and asthma inhalers are often used as 'quick relief' or 'rescue inhalers' to control asthma symptoms but on prolonged use, they may cause side-effects like trembling of hands, headaches, dryness of mouth, palpitations, muscle cramps, and increased heart rate. Steroids are commonly used medicines in asthma treatment. They are known to cause stunted growth in children and 88% of those taking oral corticosteroids reported side-effects such as sore mouths, abnormal weight gain and behavioral changes.
Is there a safe treatment for asthma? Yes, homeopathy treats asthma safely and effectively. Here's how –
Asthma treatment in homeopathy
No side-effects: Homeopathic remedies for asthma are made from natural sources based on the medicinal information derived from clinical studies and experiential information of their remedial effects. They are non-habit-forming and can even minimize the use of chemical drugs.
Corrects the root cause: Homeopathy treats asthma on the presentation of symptoms peculiar to the individual plus what improves or aggravates the condition in relation to time, posture, movement and rest. Therefore, homeopathy brings down the intensity, frequency and duration of attacks, increasing the disease-free period. Conditions like the change of weather, allergy to pollens and dust, etc., are also considered before suggesting an appropriate remedy.
Addresses emotional concerns: Homeopathy takes a holistic approach to treat asthma that includes understanding the emotional and physical concerns of the patient, like anxiety, fear, and stress.
Research support: Scientific studies have proven the efficacy of homeopathic medicines in improving the severity of asthma in children (Source: National Research Center, Cairo, Egypt).
Click here to know more about Asthma Treatment
Conclusion
Here's how homeopathic medicine for asthma helped Roshan breathe freely
Roshan was diagnosed with asthma disease in his mid-20s. He never smoked but worked as a bartender in a restaurant where smoking was allowed. Doctors told him that his asthma symptoms were getting worse by second-hand smoke. He had no choice but to quit that job. Even after joining a new place and taking regular asthma medications, he experienced several asthma attacks. Then he started taking asthma treatment in homeopathy and followed a few lifestyle changes recommended by the homeopathic doctor. Within a span of 6 months, his asthma episodes decreased and he rarely used asthma inhaler as much as he used to do! He is living a much healthier & happier life now. He even plays football on a regular basis; which he stopped earlier because of breathing issues.
Few self-care and preventive measures to help keep your asthma under control
1. Stay away from potential allergens: Minimize the use of carpets and wash linen in hot water to get rid of dust mites. If you have pets, bathe and groom them regularly and keep them out of your beds as their falling hair may aggravate your asthma symptoms.
2. Blowing a balloon increases your lung expansion capacity: Start with blowing 1 to 2 balloons a day and increase it gradually. This should be done only when you are symptom-free.
3. Quit smoking: If you are a smoker, simply stop it. Not only do you harm yourself but also others around you with second-hand smoke, especially children.
4. Eat Healthy: One recent study of asthma and diet showed that teens with poor nutrition were more likely to have asthma symptoms. A diet rich in fruits and vegetables containing antioxidants, omega-3 fatty acids and vitamins help boost up your immune system and hence keep asthma symptoms at bay. Avoid foods rich in fats so as to avoid obesity.
5. Exercise regularly: Being over-weight worsens asthma symptoms. Exercise is, therefore, a must when you are symptom-free. Remember that asthma can also be induced by excessive exercise. Your doctor may guide you on what kind of exercises should be safe for you. Swimming, aerobics, and walking are usually safe for asthma patients.
If you are also looking for an effective and permanent cure for asthma in homeopathy, do not hesitate to consult our homeopathic doctor. At Dr Batra's™, our doctors have experience of treating more than 30,000 patients for respiratory problems including asthma, allergic rhinitis, and bronchitis with a treatment success rate of 96.3% (authenticated by AQA). For a consultation, you can book an appointment online.