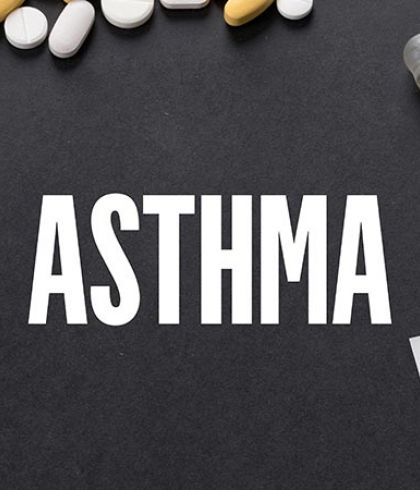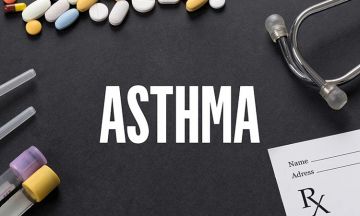 Asthma is a psychosomatic disorder — a physical illness or other condition caused, or aggravated, by a mental or emotional factor, such as internal conflict, or stress. 
Asthma is triggered by a combination of factors. This could be allergy — inhalation of dust, pollen, or animal dander — or, ingestion of eggs, prawn, shell fish and certain drugs, like aspirin. It may also be precipitated by certain infections of the respiratory tract and gastrointestinal issues, such as late meals, hyperacidity, improper eating habits and dietetic excesses. 
While emotional factors, such as anxiety, stress and worry, often trigger the problem, research suggests that a constitutional, or familial, predisposition may also be an important factor, alongside feelings of dependency. For example, a child's asthmatic attacks are often a result of an unconscious appeal to its mother for 'help.'
Common symptoms of asthma are breathlessness, or chest tightness. A typical 'wheeze' may be present, while causing difficulty in breathing — even at rest. Asthma is full of paradoxes. On the one hand, the asthmatic individual may have no obvious physical limitation; on the other, they may be barely able to handle simple, day-to-day tasks. 
Homeopathy uses safe, natural remedies, on the basis of medicinal information derived from their actual effects on healthy human beings, patients and clinical studies. Homeopathy treats asthma on the presentation, or basis, of symptoms peculiar to oneself, the 'worse' or 'better' aspects of the problem, in relation to time, posture, movement and rest, unique to the given individual. Put simply, homeopathy offers a safe, complete and tangible treatment plan for asthma.
Just opt for homeopathy to treat asthma and breathe with ease and holistic comfort.
THINGS TO DO
Take your medicine correctly. Speak to your doctor and find out all you can about your asthma medicine, dosages, including how and when to take it, and how it helps to control and manage your asthma
Know your asthma triggers and avoid them. It's essential to know what brings on — or, triggers — your asthma symptoms. These differ from person to person, so it could take a while to figure out what actually does
Keeping an asthma diary is useful. Once you figure out your triggers, you can do your best to avoid, or at least limit, your contact [odours, dust, pollen and certain foods] with them
Deal with emergencies. It is important to realise that even people who take their asthma medicines regularly as prescribed and who work to avoid triggers can have an occasional asthma attack. So, have an 'Asthma Action Plan' in place:
Identify the signs just before your asthma starts to go of control
Look at symptoms and their nature
Know exactly what action to take, based on how you are feeling and what stage you are in
Do not ignore your asthma symptoms. Act quickly on danger signals to prevent, or stop, an asthma attack. Speak, or rush, to your doctor immediately.
Coping and Living with Asthma. Dealing with asthma may be worrying at times. Stress can be a trigger for asthma attacks. So, it's important to learn how to cope with stress and living with asthma in a positive manner. You could also draw inspiration from knowing that many eminent people have learned how to live with asthma and still succeeded. There is no reason why you cannot live just as successfully with asthma.
HOMEOPATHY-CLINICAL TESTIMONY
In a study conducted at the University of Glasgow, Europe's largest medical school, asthma patients, given small homeopathic doses of the substance to which they were most allergic, showed significant relief within the first week of treatment. The researchers called this unique method of individualising medicines as "homeopathic immunotherapy."  Over 80 per cent of patients, given a homeopathic remedy improved, while only 38 per cent of patients given a placebo [dummy pill] experienced an equivalent degree of relief. The study provided impressive results, with no side-effects.
For the best results, it is imperative for one to seek the advice of a professional homeopath. This will help to create a contingency plan in the event of a sudden asthmatic attack.