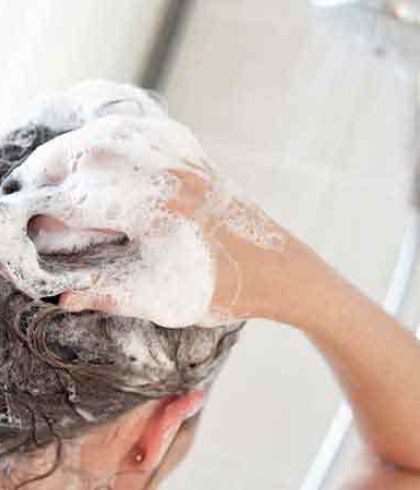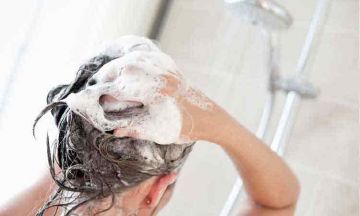 Tips To Choose The Right Shampoo For Hair Fall Control
Traffic, pollution, and dust! If you manage to step out of home one day and not encounter these, you feel blessed. Don't you? But such a day has never come in most of our lives and so our first instinct is to come back home and hit the shower. Heaven is after we have washed our hair and settled in front of our TV's!
But, are you facing hair loss problem and losing a lot of hair every day? Have you considered the fact that this might be because you are using the wrong shampoo! Picking the right shampoo plays a very important in hair fall control. How do we do it?
We walk into any cosmetic products showroom and see a huge section allotted for shampoos. There we see dozens of shampoos, ranging from shampoos for dry hair, normal hair, oily hair; volumising shampoos, glossy, anti-dandruff, colour-protect shampoos, and get confused. Each product claims to be better than the other - each one competing to find a place in your shopping basket and later in your bathroom.
How do you choose which one is the best for hair fall control? Is it the expensive one, or the one that claims to be natural, or is it the one that is mild and 'suits' even a baby's hair? That is what this blog article is about, helping you with the tips to choose the right shampoo for hair fall control.
Top 10 Tips To Choose The Right Shampoo For Hair Fall Control
1. Your beloved locks love nature too:
As much as you love nature, your hair loves nature too. It just hates getting treated by chemicals mixed in the shampoos you often use. Hence, if you want to make a smart choice for your hair and deal with hair loss condition effectively, choose a shampoo that has natural active ingredients. Try to avoid shampoos containing Sodium Lauryl Sulfates, Ammonium Lauryl Sulfate, Mureth Sulfate, Siloxanes, Derivatives of Lauryl Alcohol, Propylene Glycol and Olefin Sulfonate. Best recommended is to use shampoos containing Thuja Occidentalis.
2.Know your hair type
: Select a shampoo that has been made for your hair type, depending on whether you have dry hair, oily hair or a combination. Without this no matter how many shampoos you try, they will never work right. It's like asking your car to run on water instead of petrol. How can oily hair be cleaned by a shampoo for dry hair?
3.Right pH level for the right shampoo
: Ideally, your shampoo should have a pH close to 6.5, because this is the optimum pH of the scalp. It will not allow your scalp and hair to become dry and will retain moisture required to keep your hair healthy and shiny.
4.To lather or not to lather
: Keep in mind that the amount of lather does not determine whether the shampoo is working or not. Actually, the less lather, the better, because it means that the molecules of the shampoo are grasping more dirt and oils.
5. Colored hair seeks your special attention:
Thinking about making a change? The majority of the guys and girls check out celebrities for inspiration to find out the best hair colors to get a new look. Top shades like deep brown, vibrant blonde and red have been a hit for 2016. But, coloring hair brings in a lot of trouble as well. Hair becomes dry, brittle, messy and dead! All you need to do is give them special attention and care. Protect them from UV rays; use special shampoos available in the market for colored locks!
6.For itchy, greasy and scaly scalp, use anti-dandruff shampoos:
Dandruff symptoms are easy to spot: white, oily-looking flakes of dead skin that dot your hair and shoulders, and a possibly itchy, scaly scalp. Choose an anti-dandruff shampoo, if you spot any of these symptoms. You can give a try to Dr Batra's® Dandruff Cleansing Shampoo. It helps in hair fall control and keeps hair clean, lustrous, free from flakes, and itching. If symptoms persist, visit a trichologist to get the treatment for seborrhoeic dermatitis (a severe form of dandruff).
7. For curly, coarse, frizzy hair, choose a creamy shampoo that tames the frizz
— it helps to retain moisture in your hair.
8.For fine hair that is limp or oily, choose a clear shampoo
— one that is mild and can be used daily.
9. For damaged or dry hair, use moisturising shampoos
; they help to smoothen the hair and detangle easily.
10. For chemically-treated hair (permed, straightened hair) use nourishing, creamy shampoos
, since such hair is prone to damage and requires deep nutrition.