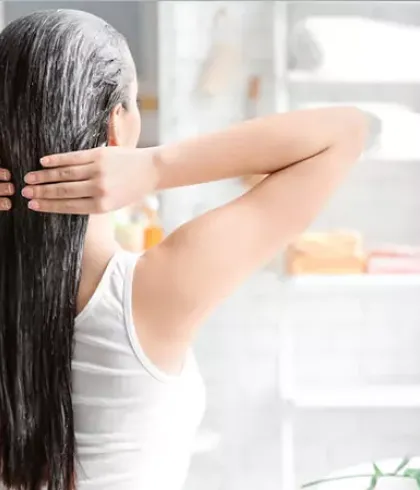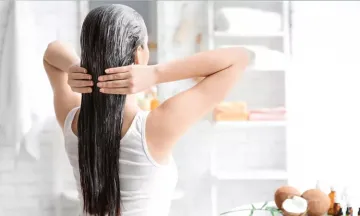 Tips to avoid hair breakage
One thing that most of us really desire is good hair on the head. For women, having long hair is like a dream, which unfortunately just remains a dream for many. What is reality is that people as young as 20 are losing hair, blame it on their genes or medical factors like nutritional deficiencies, certain ailments or environmental factors. While no one can deny that hair loss is a medical problem and needs to be treated, what you can however do is avoid or reduce damage done to your hair that makes them brittle, lifeless and prone to breakage. Try these simple tips to avoid hair breakage.
You can also take our hair evaluation test https://www.drbatras.com/hair-evaluation-test to know the condition of your hair and treat it accordingly with effective homeopathic medicines for hair loss.
Get a hair cut: We aren't saying that a hair cut will reduce your hair loss or improve your hair quality, but regular trims will prevent split ends traveling up to the hair shaft. This helps avoid frizz and brittleness in hair that in many cases becomes the cause of hair breakage. Also, you don't have to go for an extreme chop but only trim the bottom damaged layers of your hair.
Take an oil massage: Coconut oil works well for dull and damaged hair. So, having a coconut oil champi once a week will definitely help you improve hair texture and give deep conditioning to your hair. If you like you can also use almond, olive, or jojoba oil. Follow it with washing your hair with shampoo containing natural ingredients and condition your hair well.    
Opt for chemical free shampoos & conditioners: Chemicals in hair products often strip away the moisture from your hair and are extremely harsh on them. Therefore, when you are selecting shampoos and conditioners for hair, use natural hair care products, which are free of chemicals like sulfate and paraben. At Dr Batra's, our hair care products are enriched with proven natural hair care remedies like Thuja and are free of harmful sulphate and paraben.    
Handle hair well when they are wet: One of the biggest mistakes that most of us make is combing or rubbing hair vigorously when it is wet. As hair is most vulnerable when it is wet, it is more prone to damage. So, do not comb hair when wet, or if you have to do it, use a wide-toothed comb to detangle it. Alternatively, you can gently blot your hair with a soft towel. Also, do not tie wet hair with an elastic band, as wet hair will easily get tangled in the band leading to hair breakage.
Eat Well: One of the simplest and yet the most effective things you can do to avoid hair breakage is eat well. Did you know that dry, brittle hair can also be a result of nutritional deficiency or crash diets? In India, it has been estimated that iron deficiency is one of the most common reasons for hair fall in women. Protein and iron rich diet is therefore recommended. Foods like eggs, all types of berries, sweet potatoes, spinach, nuts and avocados are all good for your hair. Include them in your daily diet. Meet a trichologist to take some tips on eating healthy for getting healthy hair.
While hair loss is a medical problem and needs treatment, you can avoid hair breakage by following some of the tips as discussed above. For medical treatment of hair, homeopathy is an excellent natural & safe treatment for hair loss and can treat it without any side-effects.
For more hair loss Reasons, Symptoms, Tips and Treatment, watch https://www.youtube.com/watch?v=Lb3vrI_yNHo.
Call 9033001642 today for consulting a homeopathic doctor for your hair loss or book an appointment by clicking here https://www.drbatras.com/book-an-appointment.