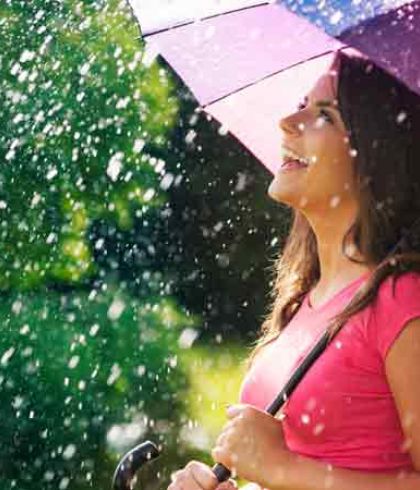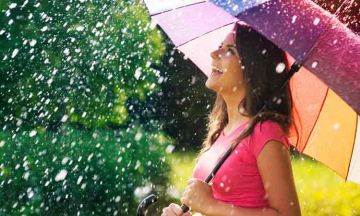 Stop Hair Loss This Monsoon
The first drizzles are already here and so are the cool winds. As the heat wave slowly slips away, the streets are peppered with shops selling colourful rain shoes, umbrellas, and windcheaters. The monsoon is a much-enjoyed season and the perfect time to plan a getaway. Unfortunately, the rains can also bring along many hair and scalp diseases. The moisture in the environment becomes a breeding ground for bacteria and fungus. As you get set to face this monsoon, we bring together the top tips to help you prevent hair loss and have a fabulous season ahead.
Stick to simple hair styles
Hair treatments such as straightening, blow drying and products such as hair sprays will dry your hair out in the rains. Maintain a simple a hairstyle this monsoon to minimize the damage on your scalp. You can choose to cut your hair short if you have an active lifestyle or you could braid your hair to prevent tangles. The fewer chemicals you expose your hair to, the lesser you will suffer hair fall and breakage.
Cover up before heading out
Getting your hair wet in the rain might be fun on occasion, but try not to let it happen daily. Keep in mind that we live in the city and rain water is filled with pollutants and chemicals. When your hair is wet, it absorbs substances more easily. Therefore, the pollutants in harsh rain water can cause some serious damage to your tresses. Your best bet is to wear a plastic rain cap when you go outdoors. 
Never tie wet hair
If you've got your hair wet enroute to work, don't clip it up. Clipping wet hair makes it more vulnerable to breakage and hair fall. Leave your hair open until it dries completely. You can use the hand drier at work to get the moisture quickly out of your scalp. By the same logic, don't comb wet hair. 
Oil your scalp frequently
Hair oil is your best friend in the rains. It replaces any moisture lost due to humidity and sweat. Use a light oil such as coconut or olive oil and leave it on for at least an hour before you wash. Moreover, if your kids plan to go playing in the rain, rubbing some oil on their hair will perfectly protect it from any damage.
Don't share your comb
Monsoon is known for causing many skin and hair infections. Avoid sharing a comb with anyone. You can catch a host of undesirable scalp infections including hair lice. Carry a wide-toothed comb in your purse to keep handy at all times. The same goes for hair clips, scrunchies, make-up brushes and any eye based makeup such as kajal.
Aloe vera to the rescue
Aloe vera is the perfect natural hair treatment herb to add some shine in dull lifeless hair. Make a hair pack from the jelly of an aloe vera leaf and leave on your hair for an hour before you shampoo. It helps soothe frizzy hair, provides relief from an itchy scalp, restoresthe pH balance, and even fights bacterial growth on your scalp.
Stick with a balanced diet
The monsoons offer many temptations with bhajiya, bhutta, and other savoury items available at almost every nook and corner. Indulging your taste buds occasionally is fine but don't make these treats a part of your daily diet. Remember that the rains carry along a lot of diseases and many of these snacks are not prepared in the most hygienic conditions. Eat homemade food as much as you can and drink lots of water to keep your tresses long and healthy.
Healing your hair with homeopathy
Homeopathy provides safe and gentle healing alternatives for all major hair and scalp problems. Homeopathic medicines can successfully treat dandruff, scalp acne, male and female pattern baldness, and scalp psoriasis. Most scalp diseases have their roots in other health issues such as hormonal imbalance, thyroid disorders, and hypertension. Homeopathy provides painless hair treatment and cures problems from their root cause instead of merely suppressing physical symptoms. If you are facing any hair and scalp issues this monsoon, do consider homeopathic medicine as an integrated approach to healthy hair.