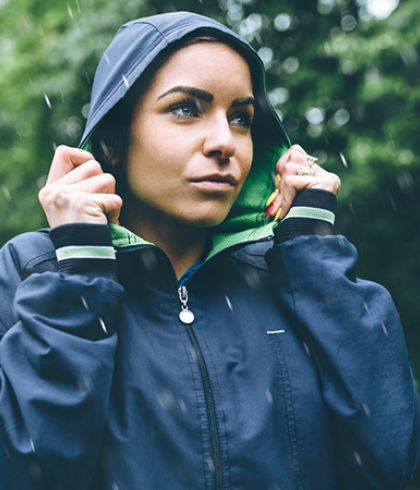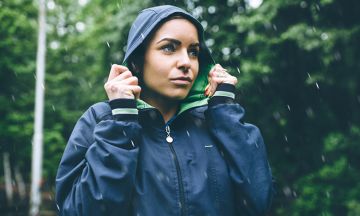 How to take care of hair in rainy season?
Monsoons bring relief from the terrible heat of summers. In India, we are blessed to experience various weathers. Getting wet in the rain is loved by most of us but it has its own side-effects too. The environment is full of pollution and hence the rains don't bring just clean water but they contain a lot of carbons which affect our hair bonds making them dry and frizzy causing hairloss.
8 Hair fall control tips for Monsoons
If you are working you have no choice and tend to get wet in the rains while traveling to your workplace. Some of us love getting wet in the rains. But as we know that hairfall becomes more when our hair gets wet in the rain, we need to utilize the best solutions to avoid our head getting wet. Use a plastic hood or a poncho to save your head from getting wet in the rain.
Wash your hair atleast three times a week during the monsoons. Our scalp tends to generate more oil during the monsoons so washing it frequently with a best herbal shampoo would help to avoid fungal infections of the scalp.
Conditioner is a must to avoid dryness and frizziness of hair. A leave in conditioner will form a protective layer on your hair strands and will protect your hair from being damaged by rain water.
It is very important that you use the right comb for your hair. Use a wide toothed comb as it is easy to detangle your hair and also it prevents breakage of hair.
Oiling hair atleast twice a week during monsoons helps greatly. It provides deep conditioning and keeps the hair well moisturized preventing hair from drying or getting frizzy.
Hair left lose or open is the best during the monsoons. Tight hairstyles or tied hair can retain rain water which damages the tresses and causes them to become fry and frizzy.
Eating adequate amounts of proteins, iron and foods rich in omega-3 fatty acids would help the hair not to dehydrate and promote healthy growth.
Cutting hair short would help in easy maintenance of hair and would even help in hairfall control during the monsoons. It would prevent development of any fungal or lice infections.
Enjoy the monsoons but do not neglect your hair.