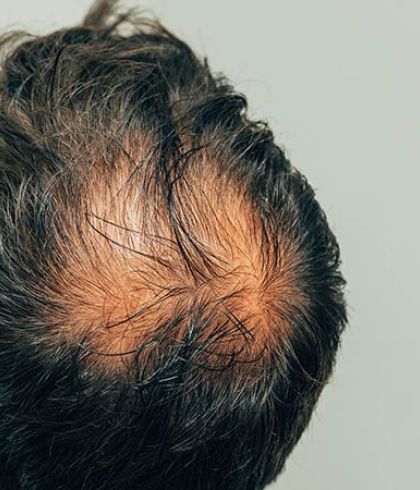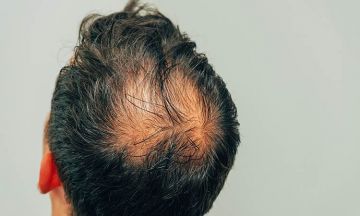 SIGNS OF BALDING? HAIR LOSS SOLUTIONS AND HOMEOPATHY
While many suffer from hair loss, the causes of baldness can be different. Ranging from stress, hormones, over hairstyling, diet changes and more, getting to the root cause can be complicated. While men tend to see a receding hairline, women generally notice that their hair partition broadens. Hair fall control and conditions related to hair loss vary between men and women however; here are the most common signs to notice:
Change In Hairline
Receding hair line is one the most common signs of balding, often starting with mildly receding hairline to the much more obvious V-shaped hairline. Photos are another obvious way to work out if you are suffering from receding hair line, while comparing photos taken years apart you start noticing hairline that has receded. Constant touching or the use of hair gels, hair sprays or hair styles such tight ponytails can strain hair follicles leading to traction alopecia. The less strain caused, the better the hair.
Also read: 7 Things your hair reveals about your health
Excessive Hair Loss
It is normal to lose a few strands of hair and in fact a person looses approximately 50-100 strands of hair a day. Having said that, unusual amount of hair fall can be worrying. Noticing hair strands after shower, brushing or finding them on pillows can be a sign to look out for. Suffering from emotional or physical trauma can also lead to sudden hair loss. Vitamin C deficiency is one of the major reasons for hair loss. What better way to help control hair loss than using all natural extracts from Amla also known as Indian gooseberry to replenish the lacking and making hair roots stronger.
Hair Thinning
Receding hair line or hair fall isn't always the first signs of balding to look for; some may even face hair thinning. This can be a little difficult to notice. The gradual change however thinning on the top of the head is one of the most common types of hair loss. Lifestyle habits, genetics or both can be a contributor to hair thinning. Here's a tip – healthy scalp means healthy hair so look after your scalp. Apply some pressure with finger tips using some coconut or castor oil to encourage the blood flow.
Also read: Looking for an effective hair fall treatment? homeopathy is your answer
Take Action
Is your answer yes to any of the above? You could be the victim of baldness.  Fortunately, balding is a gradual process so the earlier you notice the signs, the better steps you can take to stop the signs of balding and find the right hair fall control treatment. Often underlying problems such as stress, medication, anaemia, thyroid or infections can lead to hair problems. Hence, it is more than a mere cosmetic issue and needs medical attention. You can get natural, safe and effective hair treatment at Dr Batra's as they use homeopathic medicines for hair loss. With a 96.6% successful patient outcome for hair (According to American Quality Assessors) Dr Batra's also provides wonderful instant to long-term hair fall solution. So why not book an appointment today?  After all, the clock is ticking fast when it comes to hair loss.