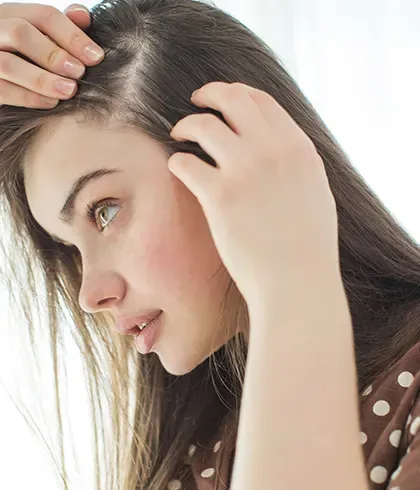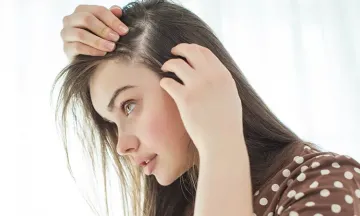 Hair Treatment with Homeopathic Medicine
Are you fed up of seeing hair clumps on your towel or in your bathroom sink? Perhaps it's time to seek expert help for your hair loss problem. Hair loss is a disease that affects people all around the world. Hair loss can be caused by a variety of factors; including hormonal changes, stress, tight hairstyles, heating devices, genetics, certain drugs, and supplements. Additionally, poor lifestyle and age factors can also cause hair loss.
Tips to Control Hair Fall
A few easy tips that can control hair fall include:
Using a wide-toothed comb to style your hair every day.
Avoid combing wet hair.
Reduce the use of hot rollers and curling irons while styling.
Try a loose hairstyle because tight ones can cause breakage.
Cover your hair when under the sun to avoid breakage.
While using these simple tips, you can also treat hair fall problems effectively with homeopathy. According to a case study published on Research Gate, an 11-year-old child with alopecia areata was given individualized homeopathic medicine for three years. The patient saw substantial improvement and the bald patches disappeared with no recurrence.
In another study by the National Center for Biotechnology Information, Thuja Orientalis extract used in homeopathy can stimulate thehair follicles during the anagen phase, making it a potential stimulator for hair growth. These studies have proven the efficacy of homeopathy in treating hair loss. Homeopathic treatment addresses the physical symptoms of hair loss and the underlying causes such as thyroid disease, diabetes, and even physical and emotional stress. It also helps strengthen the hair roots naturally, providing you with long-lasting effects.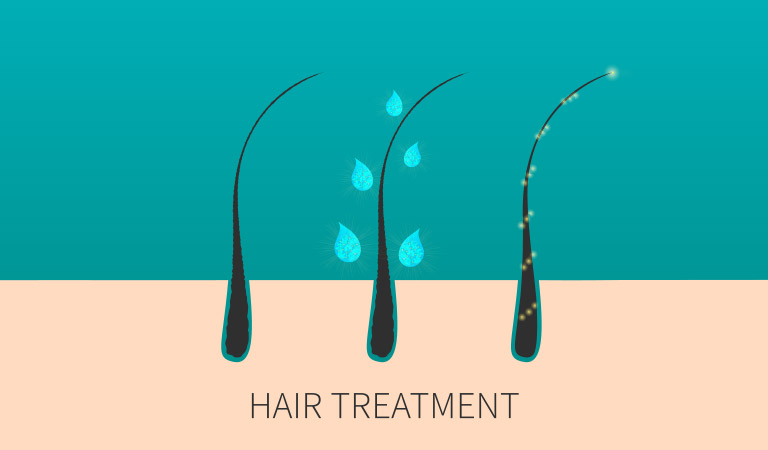 Dr Batra's® has combined the goodness of homeopathy and technology with Dr Batra's® New Hair and Dr Batra's® STM Cell treatments. Let's take a closer look at each of these treatments and their advantages.
Dr. Batra's® New Hair Treatment
Dr Batra's® New Hair is India's first bio-engineered hair loss treatment that is non-surgical and non-invasive. It is a plant-based Rich Plasma (PRP) treatment that promotes hair growth. Dr Batra's® New Hair promotes hair re-growth with the combined goodness of plant plasma polypeptide, along with copper tripeptide and thymisine, vitamins, minerals, and amino acids. It is a five-step hair growth treatment that treats naturally and painlessly. Clinical tests on 1000 patients revealed an 83 percent reduction in hair fall, a considerable increase in hair volume, an improvement in the thickness of each hair shaft, and a continuous rise in hair density even after a year of treatment. It is a hair growth treatment that guarantees visible results in ten sessions.
Dr Batra's® STM Cell treatment
Dr Batra's® STM Cell treatment is another solution that has delivered progressive hair fall treatment to India. The treatment is based on a South Korean breakthrough that promotes hair restoration by using stem cells. It is a hair loss therapy that causes no discomfort, and improves blood circulation that restores cellular multiplication and growth. Dr Batra's® Stem Cell procedure restores the size of hair follicles and reduces hair thinning; without causing any side effects, to give you visible results in just six weeks. As authenticated by the American Quality Assessors, Dr Batra's® STM Cell treatment has an 88 percent success rate in treating hair fall problems.
Conclusion
Dr Batra's® New Hair and Dr Batra's® STM Cell treatments help treat your hair loss problems effectively. At Dr Batra's®, after complete examination of your hair with the help of a video microscopy instrument, we magnify the scalp up to 200 times. It helps our homeopathic doctors understand your hair loss condition to develop a treatment plan best for you. As authenticated by the American Quality Assessors, we have a track record of treating seven lakh happy hair patients with a 96.6 percent success rate. So get a long-term solution for all your hair-related problems with Dr Batra's®. Book an appointment today at https://www.drbatras.com/book-an-appointment.