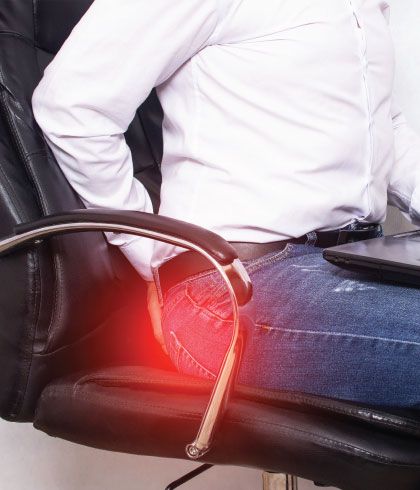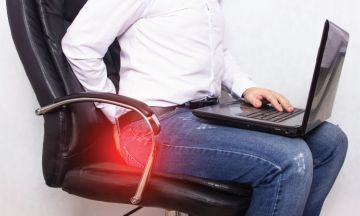 Need relief from piles- Try homeopathy
Every time your piles cause pain, the first thought in your mind may be, "Oh, how I wish I could get some relief from this pain!" Well, we have the right solution for this dilemma – homeopathy. But before we consider this treatment alternative, let's understand piles disease further. 
Quick overview on piles:
Also known as hemorrhoids, piles are a gastrointestinal condition. Swollen veins in the rectum and anus cause piles. Irritation caused by the passing of stools is the prime reason behind this swelling. It can either be external - felt around the anal canal or internal- felt inside your anal canal. Age, excessive alcohol consumption and even obesity can be risk factors for piles disease. India has a total of 40,723,288 piles patients. (Source: Daily Hunt)
What causes piles?
The causes of piles are as follows:
If you have chronic constipation, you tend to exert pressure to empty the bowels. Gradually, the pressure stresses the blood vessels in and around the anus which further leads to piles.

Pregnancy and child birth are also common causes of piles.

Stress coupled with bad bowel movements.

Family history.

Prolonged coughing, sneezing or diarrhoea.

Lowering fibre content in your diet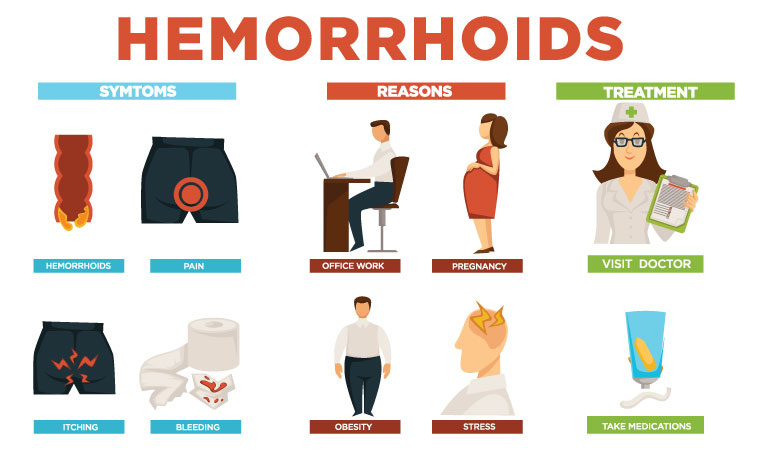 How do you know if you have piles?
Pain while passing stools is one of the most common indicators of piles. But the other symptoms include:
Experiencing burning sensations before, during or after passing stools.

Discharge of mucous along with itching around the anal opening.

Bleeding from the anus is one of the earliest signs of piles. It can occur during, before or after passing stools.

Feeling as if you haven't evacuated your bowels completely.
How does piles affect your life?
All the aforementioned symptoms signal extreme discomfort. Not having satisfactory bowel movements can cause embarrassment and irritation the entire day. It impacts your quality of your life as well. Going to the washroom may become a nightmare for you. Besides, untreated piles may lead to serious complications like ulcer formation or skin tags.
Read more at: https://www.drbatras.com/dont-suffer-in-silence-choose-homeopathy-treatment-for-piles
Describing your situation to professionals may embarrass you. But you can trust us to help you get the best relief. 
Why do you need homeopathy for piles?
Conventional medicines can come with side-effects such as infections and bleeding. You definitely don't need this added strain while dealing with piles. Homeopathy is therefore the most viable treatment as it gives relief without any side-effects. Homeopathy treatment for piles restores your body's natural healing system- your immunity. This restoration helps you fight the disease better. The naturally made homeopathic medicines not only treat your piles but rejuvenate your entire body and improve your overall quality of life as well. 
Homeopathy for piles can also give you relief from severe piles without the need for surgery. Homeopathic medicine for piles treats the problem by reducing the swelling in the rectal veins as well as improving blood circulation. It helps to reduce the severity of your symptoms along with providing long-term relief.
In a study conducted among 50 piles patients, they were assessed and given an individualised homeopathic treatment. The results were as follows: 
Reduction in bleeding among 68% of the patients

Reduction in pain among 48% patients

Reduction in heaviness among 36% of patients

Reduction in itching among 44% patients
(Source: International Journal of Homeopathic Sciences) 
At DrBatra'sTM, our homeopathic specialists review your medical history, every distinct symptom you face along with the associated complications like constipation and bleeding to provide a customized homeopathic treatment.
Book an online appointment at DrBatra'sTM and let our homeopaths relieve you of piles pain.