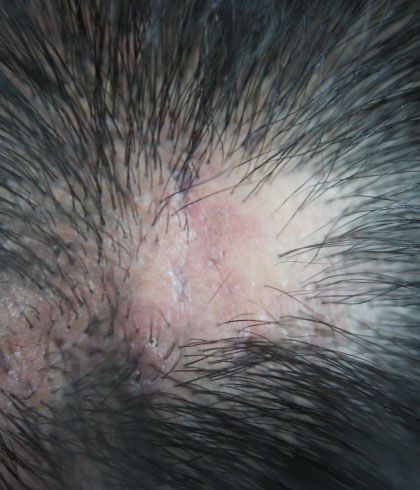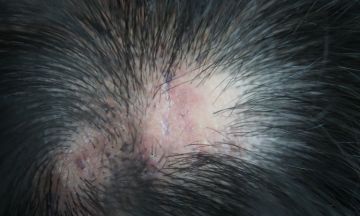 Lichen planus and hair loss
Lichen planopilaris is a rare type of scarring hair loss. It commonly develops in association with lichen planus that affects the areas of skin where the hairs are present. This condition is quite uncommon but it does affect some people. Lichen planopilaris damages the hair follicle and then it is replaced with scarring, which results in permanent hair loss. This disease occurs in women more than men.
Lichen planopilaris causes
Lichen planopilaris causes are still not known, but they are linked with the immune system of the body. The trigger is unknown but T-Lymphocytes, a certain type of white blood cell, are known to be involved. Here, the hair loses its protection from the immune system and that is when the immune system attacks the hair follicle. But one thing is for sure that this disease is not contagious.
Lichen planopilaris symptoms
One needs to look out for the lichen planopilaris symptoms because if we observe the symptoms, then we will be able to deal with it accordingly by consulting the doctor right away. Some of the most common lichen planopilaris symptoms are as follows –
Redness of the skin

Scaling of the skin

Itchy scalp

The crown and vertex of the scalp is affected

Scalp tenderness
Area of hair loss is noticed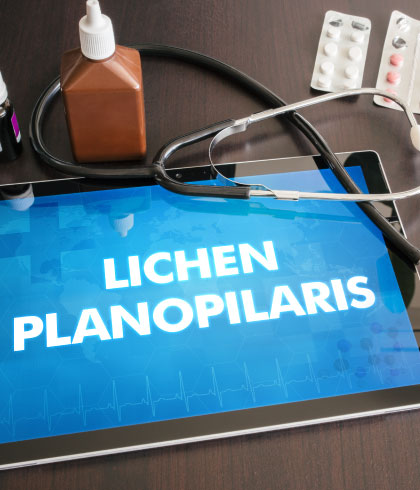 Why homeopathy?
Homeopathy treatment is considered to be the best option because it helps to treat the root cause. Lichen planopilaris treatment in homeopathy is based on the individual case history of the patient's nature of the disease, its causes, the affected area, mindset, etc. It is designed in such a way that it treats the condition from the root. This is also one of the safest treatments without any side-effects and provides long-term relief. Homeopathic medicines give great results through the internal correction of the deranged immunity. Therefore, homeopathy hair fall treatment is always recommended so that the progression of the disease is controlled.
Why Dr Batra's™?
Dr Batra's™ homeopathic doctors dig down deep to the root cause of the problem and then prescribe the hair fall treatment plan which is customized for our patients. We believe that every patient is unique and so is our hair fall treatment. Book an appointment online to get treated by our best homeopaths.