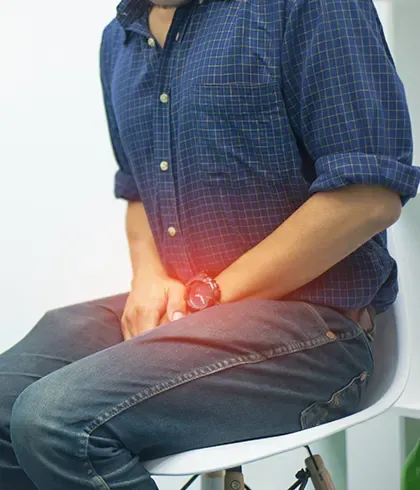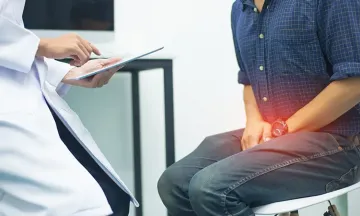 Prostatic Hyperplasia treatment in Homeopathy
Authored by
Dr Mukesh Batra
Everything you need to know about Prostatic Hyperplasia Treatment in Homeopathy with Case Study
Fifty-nine-year-old Kris Vasudevan showed up with prostatic enlargement symptoms. He reported, he would wake up 4-5 times a night to pass urine, and the urge would keep intensifying.
Book an appointment now!
During the diagnosis and the examination, Vasudevan said, he felt a 'ball-like-thing' wedged in his lower abdomen. It made him feel heavy, distended, and uncomfortable, especially while sitting. We prescribed him the homeopathic remedy, Chimaphilla Umbellate, based on his symptoms, which included prostatic enlargement, along with urine retention, accompanied by frequent nocturnal waking and urging. Later, within six months of treatment, Vasudevan was free from his prostatic distress and felt much better.
Picture a situation where you have disturbed sleep due to the frequent urge to pass urine at night, followed by a weak urinary flow, incontinence, and sexual dysfunctionality — or, in advanced cases, renal (kidney) problems. All this and more characterizes benign prostate hypertrophy (BPH).
The cause of BPH is primarily genetic and a normal condition of aging. It is produced by a change in the hormones testosterone, dihydrotestosterone (DHT), and oestrogen levels. It can also affect the hormone receptors' ability to function.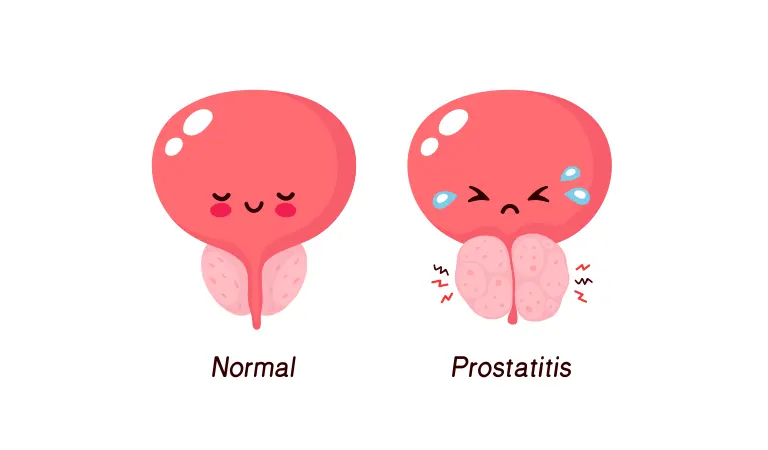 It may, in turn, result in BPH. However, prostate cancer does not have to be due to BPH; likewise, the presence of BPH need not amplify the incidence of prostate cancer. It is, however, established that individuals with significant BPH are most likely to seek medical treatment because they are more likely to be screened for or diagnosed with concomitant, silent or nascent prostate cancer.
BPH is one of the most common disorders that affects aging. However, the illness may not require surgery; if diagnosed and treated earlier with appropriate homeopathic remedies, such as Sabal Serrulata or Saw Palmetto, under the guidance of a skilled homeopathy doctor.
FAQs
Is there homeopathic treatment for prostate enlargement?
Yes, homeopathic remedies such as Sabal Serrulata or Saw Palmetto can help treat prostate enlargement. However, take these medicines under the supervision of a homeopathic doctor.
What is the most common treatment for prostatic hyperplasia?
The most commonly used treatment for prostatic hyperplasia is Transurethral resection of the prostate (TURP), a surgical treatment used to widen the urethra. While, this treatment has side effects that include difficulty emptying the bladder, urinary incontinence, or the sudden urge to urinate. Homeopathy is a safe, natural, and side-effect-free way of treating prostatic hyperplasia. The Chimaphilla Umbellate Tincher, prescribed by homeopaths to treat prostatic hyperplasia, helps patients get better with time.
Can homeopathy cure Prostatic Hyperplasia permanently?
Homeopathy is a safe and natural treatment option for conditions like prostatic hyperplasia. According to a study published in the European Journal of Molecular & Clinical Medicine (EJMCM), homeopathy effectively treats individuals with prostatic hyperplasia. It can relieve you of frequent washroom visits at night, as well as preserve your renal and sexual health.
What foods are bad for Prostatic Hyperplasia?
The foods you should avoid due to prostatic hyperplasia include:
Red Meat: Reduce the consumption of saturated or trans-fats that can adversely affect your prostate health. You can substitute it with meat that has monounsaturated fats. It will help protect you from issues related to prostatic hyperplasia.
Caffeine: Caffeine can increase your urge to urinate. To protect your urinary health, avoid drinking a lot of caffeine.
Spicy and acidic food: Spicy foods irritate the prostate, resulting in the symptoms of Prostatic Hyperplasia. To protect your prostate health from benign prostatic hyperplasia issues, avoid eating these foods.
How common is benign prostatic hyperplasia?
Benign prostatic hyperplasia is a common prostate illness. According to a research study by the National Center for Biotechnology Information, it is seen in 62% of men in their 50's. Men suffering from BPH have an increased urinary frequency, urgency to urinate, pain during urination, and an interrupted urine stream. Homeopathy and its natural, safe, and side-effect-free ways of treatment can help treat BPH effectively.
What is the main cause of Prostatic Hyperplasia?
The exact cause of prostatic hyperplasia is not known. However, overproduction of Dihydrotestosterone (DHT), a male hormone, can accelerate prostate cell growth. It can then lead to prostatic hyperplasia.
What are the complications of benign prostatic hyperplasia?
Prostatic hyperplasia in men leads to health complications that include chronic or long-lasting urinary retention, bladder damage, and bladder stones. Not every man with BPH may have these complications; however, kidney damage can be a major health threat.