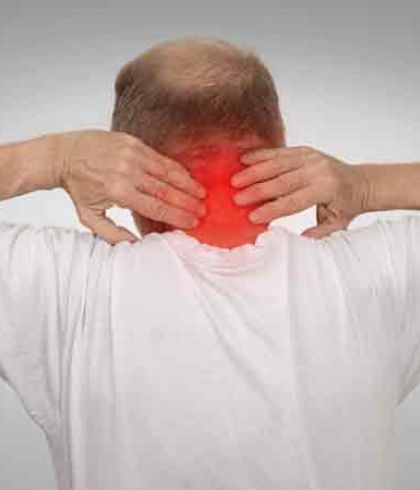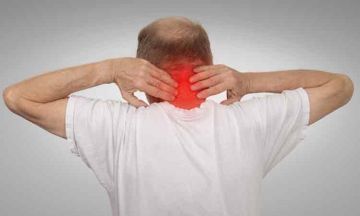 Homeopathy Treatment for Cervical Spondylitis
Whoever coined the term 'pain in the neck', must have surely experienced how terrible and annoying neck pain can be, especially the one that occurs due to cervical spondylitis. Are you too suffering from it? If so homeopathy can help you.
Homeopathic treatment for cervical spondylitis not only helps to relieve pain but also maintain your usual activities as much as possible, which otherwise is difficult for patients suffering from cervical spondylitis. The treatment also aims to prevent permanent injury to the spinal cord and nerves. If you are looking for natural and safe treatment for cervical spondylitis, book an appointment online.
The wear and tear of bones
Derived from the two Greek words that mean neck [cervical] and vertebra [spondylo], cervical spondylitis develops from the wear and tear of cartilage and bones. This causes pain and stiffness in the neck.
The pain may radiate from the neck to shoulders, arms, forearms, hands, as well as the lower part of your head and upper back. The condition is also called cervical osteoarthritis or neck arthritis. According to the Cleveland Clinic, the condition is present in more than 90 per cent of people aged 60 and older. While it's largely the result of age, it can be caused by other factors as well and can affect people at young age too.
Aging changes in the bones
Aging is one of the major factors for developing cervical spondylitis. In most people above the age of 50, the discs between the vertebrae become less spongy and provide less cushion. Bones and ligaments get thicker invading the space of the spinal canal.
Another factor might be a previous injury to the neck. People in certain occupations like gymnasts or other athletes may put more stress on their necks causing cervical spondylitis.
Poor posture might also play a role in the development of spinal changes that result in cervical spondylosis. Heredity and lifestyle problems like smoking might also trigger it. The condition affects men and women equally, though it presents itself a tad earlier in men.
Homeopathic treatment for cervical spondylitis
Clinical studies have demonstrated the efficacy of homeopathy in the treatment of persistent musculoskeletal pain that occurs in cervical spondylitis. Homeopathic remedies offer good pain control, long lasting relief and also enhance the quality of life [QoL] in patients suffering from cervical spondylitis. In addition, homeopathic treatment can also help slow down the progression of the cervical disorder.
Chronic case of cervical spondylitis treated with homeopathy
Fifty-two year old Radhika had met with a road accident ten years ago. Since then, her neck had never felt "right." She had frequent neck spasms, which caused severe pain and she had to miss several days at work. Her neck pain frequently radiated to the base of her head and down into her shoulder blades. For years she took conventional treatment but it failed to provide her long lasting relief. She also suffered from side-effects that made her condition worse. She finally opted for homeopathy.
Within just three months of treatment, she got relief from pain. Other niggling symptoms such as tingling, numbness and weakness also improved. The range of mobility of the neck got better and she carried out her regular activities without any discomfort. Her absenteeism at work reduced and more importantly, there were no side-effects.
Degenerative disorders of the spine continue to be a significant cause of neck pain in many people today. Understanding of these problems continues to grow as well and so has grown the need for natural treatment that provides long-lasting relief from pain and other symptoms without causing side-effects. Homeopathy exactly does that. If you too are suffering from cervical spondylitis and are looking for natural and safe treatment, click
Self Help Tips
Alcoholic beverages weaken your bones. Consuming alcoholic drinks on a regular basis increase your chances of weakened bones. Avoid their regular intake
Exercise regularly to maintain good neck strength, flexibility, and range of motion
Maintain a healthy weight
Always wear your seat belt while driving or travelling in a car
When working on the computer or watching TV, take frequent breaks. Also, place them in line with your eye level
Use a thin pillow and avoid placing an extra pillow under your head, or neck; sleep on a firm mattress