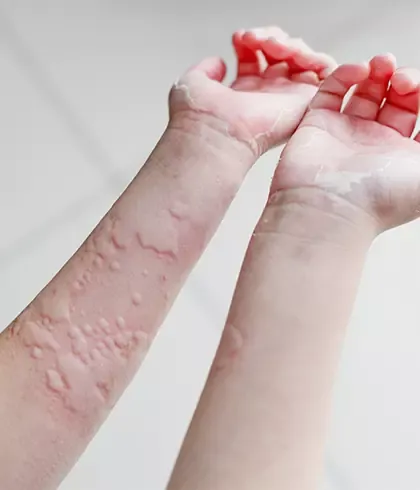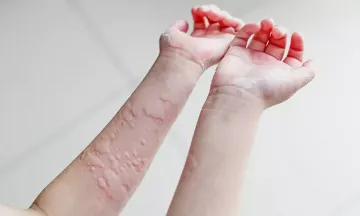 Homeopathy: Best treatment for skin allergy
Authored by
Dr Batra's Doctors
A skin allergy is an allergic reaction to potentially harmless substances like pollen, soap, wool, plants, etc. The immune system reacts to this trigger and attacks to eliminate it from the body. The result is an allergic skin rash, that tends to be itchy and red. Skin allergies include several allergic conditions like contact dermatitis, atopic dermatitis, and hives to name a few.
Symptoms of skin allergy:
A skin rash is the main symptom of a skin allergy. At first, it may start as an itching sensation, a raised bump or redness and ultimately experience any combination of:
Rash

Swelling

Redness

Itching

Cracked skin

Scaling or flaking of skin
One should not wait for the symptoms to get worse and instead go to the doctor once they suspect any of the symptoms of skin allergy that are mentioned above.
Causes of skin allergy
A skin allergy is caused by contact with a trigger. The immune system responds, causing a rash and/or other symptoms. Some of the triggers that are responsible for skin allergy are as follows -
Pet dander

Latex

Nickel

Chemicals

Poison ivy

Hot or cold temperatures

Laundry detergent

Insects

Pollen

Water

Sunlight

Certain foods

Drugs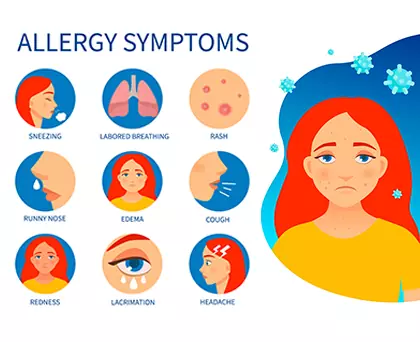 Some people may have very obvious triggers, while some people may have difficulty in determining the source of the problem and they need to go for allergy testing to find the source of the problem.
Why Homeopathy?
Homeopathy is a safe option for treating skin allergies as it treats without any side-effects and also treats the associated complaints such as diabetes and thyroid disorders. Homeopathy treats the root cause of the skin issue and also offers long-term relief from skin allergies. Homeopathy treatment also extends beyond the physical symptoms to address the underlying conditions of mental stress, depression and anxiety that may be seen in patients who are suffering from skin allergies. Homeopathy also provides long-lasting results and therefore it is preferred by many patients. Homeopathic remedies are prescribed after considering a few factors such as the medical history, nature, personality, and temperament of the patient.
Why Dr Batra's™?
At Dr Batra's™, our homeopathic doctors diagnose the skin allergy and then give the treatment plan based on the visible signs and symptoms. Every treatment plan is customized by the homeopathic doctors after taking the patient's detailed case history.
Our dedicated team of homeopathic doctors conducts a detailed examination of the skin problem. Once they find the root cause, then they prescribe a customized homeopathy treatment plan for the patient.
For getting the best homeopathy treatment for your skin allergies, all you need to do is book an appointment online with us to get the best consultation from our homeopaths or you can simply visit our nearby clinic to get further information on the same.