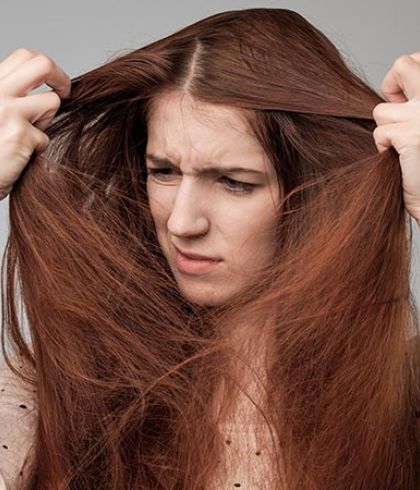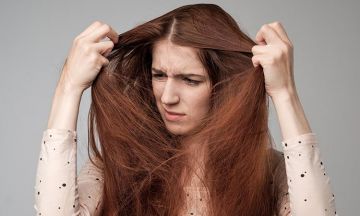 Homeopathic Solution for your Hair Concerns
"My hair just looks so lifeless."
"Frizz is my mortal enemy! I apply serums and lotions to these dread locks religiously; still, I get a halo from my frizzy hair." "My roots won't hold hair anymore." Do you have such concerns related to your hair or scalp?
All of us spend a lot of time on styling and caring for our hair, but that doesn't mean we are hundred per cent happy with them. No matter how much we do to them, they never seem to be perfectly fine. There are bad hair days on special occasions like birthday parties or on a date-day, and serious problems like itchy, white flaky dandruff appearance on the scalp, hair loss triggered by some serious health disorders, and stress-induced hair loss (trichotillomania).
Creating good health for our hair and preventing hair loss is in our hands. The best thing to do is to consult a homeopath-trichologist, a homeopathic doctor who specialises in the science of hair and scalp, the moment you notice any change in your hair health.
Getting your hair and scalp analysed is the next step to take towards reducing further damage and improving the quality of your hair health.The earlier you meet your homeopath-trichologist, the better will be the outcome of your homeopathic hair fall treatment.
Prevention is obviously better than cure, so even a routine check-up can help, even when everything appears 'normal' on the scalp.
A study conducted in Scotland reports that 90 per cent of individuals with hair loss, who opted for homeopathy medicine for hair loss as the first line of treatment, found that homeopathic medicines for hair loss slow down the progression of bald patches and fill up scanty hair areas with new hair, leading to safe, effective and noticeable recovery in all treatable cases.
Self-Help
Increase your intake of proteins (soy, oily fish, eggs and chicken), beans and legumes. Also, include whole grains in your diet
Consume 3-4 servings of fruits and raw unprocessed nuts, along with dark, leafy green vegetables, such as spinach, every day. Broccoli and cabbage are also good for healthy hair
Incorporating flaxseed, fenugreek and pumpkin seeds into your diet can nourish and promote healthy hair growth
Drink 1.5-2 litre of water daily, to keep yourself well hydrated. Drink 4-6 cups of green tea (without milk and sugar), every day, but cut back or avoid regular tea, coffee, smoking and alcohol
Avoid extremely humid conditions. This may have a bearing on your hair health
Avoid scratching, or picking hair. Control dandruff with a natural anti-dandruff shampoo, enriched with homeopathic medicines, or formulations, having safe, effective hair stimulating and rich antioxidant effects, alongside proven antibacterial properties
Monitor your hair health, hair loss, and follow-up with your professional homeopath-trichologist, on a regular basis.