Hair Treatment at Dr Batra's™
Can hair loss be reversed or stopped? Can I ever grow my hair back even if it is genetic?
If you too have these questions and are looking for solutions that can stop your hair fall or regrow your hair, then you're on the right page.
To begin with, it is important to understand that hair loss is a medical condition and not a cosmetic problem. There are 40 different types of hair loss, and the cause for hair loss has to be correctly diagnosed by a specialist doctor, to get to the root of the problem and advise the right treatment.
Why Dr Batra's™?
90% patients who have come to us for hair loss suffer from some medical ailment.
At Dr Batra's™ we provide holistic treatment solutions. Our expert homeopathic doctors understand your medical condition and treat you for the same, and our aestheticians combine the medication with latest technologies to get you the best results.
Owing to the customized treatment we offer our patients, we have had a 96.6% success rate (as authenticated by the American Quality Assessors) and have successfully treated over 7 lakh hair patients.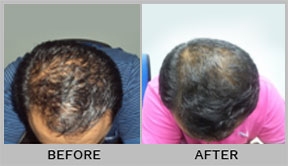 Umesh D, Satellite Road
"I had started losing hair at an early age & had lost almost 50% of my hair when I started treatment at Dr Batra's™. With this treatment I have been able to arrest my hair fall and can see my existing hair growing better. I am very happy with the results."
In an independent study conducted by AC Nielson:

90% of Dr Batra's™ hair patients are satisfied and will not switch to conventional treatments
73% patients who received allopathic & homeopathic treatment earlier recommend Dr Batra's™ as the best solution for their hair fall problem\
What to expect during your consultation?
Medical Assessment: At your first consultation our doctors will spend 30-45 minutes with you. This is important for us to understand the root cause of your hair loss and extent of your condition.
Scientific Assessment: Our doctors will conduct a scalp analysis with a video microscopy test which magnifies your scalp up to 200 times, helping the doctor identify current and future affected areas.
Genetic Assessment: Geno Homeopathy is world's 1st ever gene-targeted homeopathic therapy. The exclusivity of this treatment is that it predicts the probability of your chances of going bald based on your genetic mapping.
Answering your queries: Our expert doctors will then answer any questions you might have. We suggest you write down a list of questions before hand so that you don't forget any of them.
Treatment Plan: Based on your diagnosis, age, extent of hair loss, and your expectations from treatment, our expert doctors will develop a customized treatment plan for you. Based on your individual needs, they will guide you towards which treatment you should choose from below. A combination of medical and aesthetic treatments could also be advised for best results.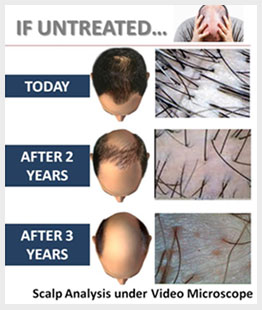 Dr Batra's™ Homeopathy: Safe, natural, holistic treatments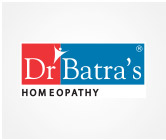 Internationally proven homeopathic medicines cited as natural DHT-inhibitor
96.6% treatment success rate
No side-effects
Understands and treats medical ailments, thereby treating hair fall from the root
Dr Batra's™ Geno Homeopathy: Homeopathy combined with genetics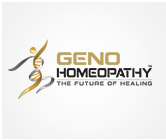 World's 1st ever gene-targeted homeopathic therapy
99.9% accurate test results
Predicts & prevents hereditary hair loss
Long-term results
Dr Batra's™ STM Cell: Derma roller treatment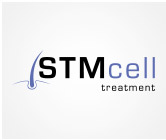 Hair Treatment based on French Technology
88% treatment success rate
Increases hair volume and density
Procedure takes just 60 minutes once a week
Dr Batra's™ groHAIR: Meso Therapy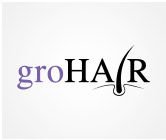 Treatment based on a Nobel Prize winning discovery
77% treatment success rate
Non-invasive treatment that improves hair volume & stimulates hair growth
Procedure takes just 30 minutes once a week
Dr Batra's™ Hair Vitalizing Treatment: Hair fall control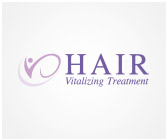 US-FDA approved low-level laser therapy
90% treatment success rate
Treatment to restore growth of hair follicles
Procedure takes just 20 minutes once a week
Dr Batra's™ Hair Transplant: Reverses baldness & restores hair line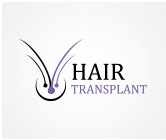 International techniques of FUE & FUT
95% treatment success rate
Surgical treatment to reverse baldness and restore natural hairline
Long-lasting hair fall solution
Dr Batra's™ Quik Hair: Wigs & Toupees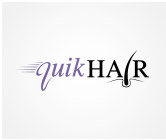 International quality toupees & wigs
Made from natural human hair
Get a head full of hair instantly


Dr Batra's™ Home Care: Products formulated by Trichologists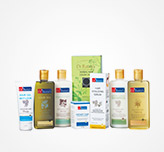 Products formulated by Trichologists
Natural & safe products that control hair fall & boost hair growth
Enriched with benefits of natural plants for healthy hair & skin
Choose from our wide range of hair & other products because you deserve the best