Hair fall treatment
Hair loss is a condition that requires a personalised approach to the treatment. The selection of treatment is based on the extent of hair loss, grade of baldness as well as condition of the hair and the scalp.
At Dr Batra's™, we offer tailor-made solutions, which are instant and permanent. Our doctors will conduct a video microscopy test, and customise a treatment plan best suited to meet your expectations and needs.
Male or female pattern baldness treatments, homeopathic medicine for hair fall
We have successfully treated more than 7 lakh hair loss patients.
We have a team of more than 375 doctors personally trained by Dr Akshay Batra, India's first trichologist from the Trichological Society of London.
Our treatments have no side effects.
We provide instant and permanent hair growth solutions.
We achieve a patient satisfaction of close to 94% (according to the AQA).
We offer personalised treatment for every patient.
After having successfully treated more than 7 lakh hair loss patients, with the winning combination of homoeopathy, trichology and technology, Dr Batra's™ can assure you safe, effective and lasting solutions for your hair-loss problems.
According to an independent study conducted by AC Nielson:
up to 90% of Dr Batra's™ patients do not switch to any other treatment; and
around 73% patients who received allopathic and homeopathic treatment earlier recommend Dr Batra's™ as the best solution for their problem.
From instant to permanent hair loss solutions at Dr Batra's™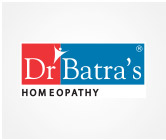 Dr Batra's™ homeopathy
Around 94% patients are satisfied with homeopathic treatment.
Homeopathic remedies are selected and customised for you, based on your case history.
Homeopathy effectively treats the underlying cause of hair loss, such as anaemia, thyroid, etc., thereby controlling the hair loss itself.
The treatment is safe and easy to follow.
There are no dietary restrictions involved.
Homeopathy forms the main line of treatment for male-pattern baldness , and it can be supplemented by various other treatment options, as listed below: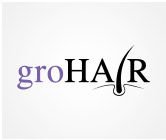 Dr Batra's™ groHAIR
groHAIR is based on a 2003 Nobel Prize-winning discovery.
It is the first non-invasive treatment therapy in India.
It works on the technique of electroporation, in which the hair serum containing dihydrotestosterone inhibitors penetrates the scalp and stimulates hair growth.
It has no side effects.
The treatment duration is 10 weeks, one session per week.
Dr Batra's™ Instant Hair
Dr Batra's™ Instant Hair contains artificial microfibres that give an appearance of a full head of hair.
It covers bald patches in just 30 seconds.
It gives absolutely natural-looking hair that will last until the next wash.
It is non-toxic and free of side effects.
It conceals and camouflages bald and patchy spots, and is resistant to wind, rain and perspiration.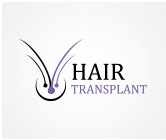 Dr Batra's™ Hair Transplant
Dr Batra's™ Hair Transplant reverses baldness and restores your natural hairline.
The procedure is done by internationally trained surgeons.
It utilises state-of-the-art techniques.
It is a trusted and scientific approach.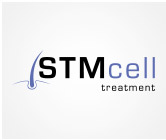 Dr Batra's™ STMcell Therapy
Dr Batra's™ STMcell Therapy is the latest revolutionary treatment brought to India by Dr Batra's™.
It works on stem cells that promote new hair growth within six weeks of the treatment.
It involves minimal or no pain.
It has no side effects.
It restores cellular multiplication and cellular growth by improving blood circulation.
It restores hair follicles to their original size and minimises hair thinning.
The treatment duration is 10 weeks, one session per week.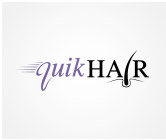 Dr Batra's™ Quick Hair
Dr Batra's™ Quick Hair is a revolutionary hair system, which is made from natural hair.
The system is attached to the scalp and allows the comfort of leading a daily life without any disturbance.
You can swim or shower with the hair system on, and it still looks absolutely natural.
Hair cells are the fastest-reproducing cells in the body and, therefore, they need the right nutrition. Based on a video microscopic assessment of your hair and scalp, our doctors will give you the right hair-care regime that includes a shampoo, conditioner, diet, chemical procedures you may or may not choose to undergo, and suggest an individualized treatment best suited for you.