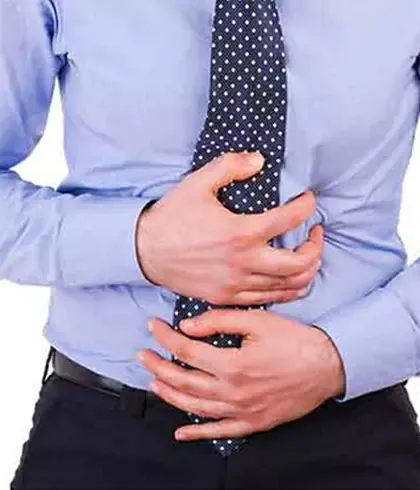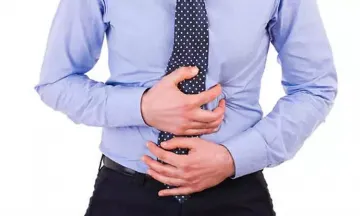 Efficacy of Homeopathic Remedies for Irritable Bowel Syndrome (IBS)
Authored by
Dr Batra's Doctors
Evidence-based studies and research from across the world exemplify that homeopathic remedies are therapeutically beneficial, effective and safe for irritable bowel syndrome (IBS) than any other treatment, because they treat the 'root cause' and ease stress, thereby giving you long-term results.
One such study was conducted on a group of IBS patients by a large group of homeopathic clinics. The treatment results showed an impressive 'feeling better' in 89% of patients. It also highlighted the fact why more and more patients are opting for homeopathic treatment as the most 'preferred' and 'proven' alternative option in holistic healthcare. So, if your stomach is bothering you, trust us for getting the effective remedies to treat IBS by our homeopathic specialist, and book an online appointment with us using the following link.
Listed here are some facts about Irritable Bowel Syndrome
IBS affects more than 1/5th of the world's population.
It is more widespread in women than men, although it appears to be somewhat predominant before age 35 and infrequently after age 40.
Research suggests that there may be a certain familial tendency, or 'genetic' vulnerability, which predisposes us to IBS. Homeopathy addresses this likely predisposition and treats the individual.
IBS may also result from abnormal contractions of the intestinal walls, gastrointestinal infection, or increased sensitivity to certain foods such as fruit, artificial sweetener or sorbitol.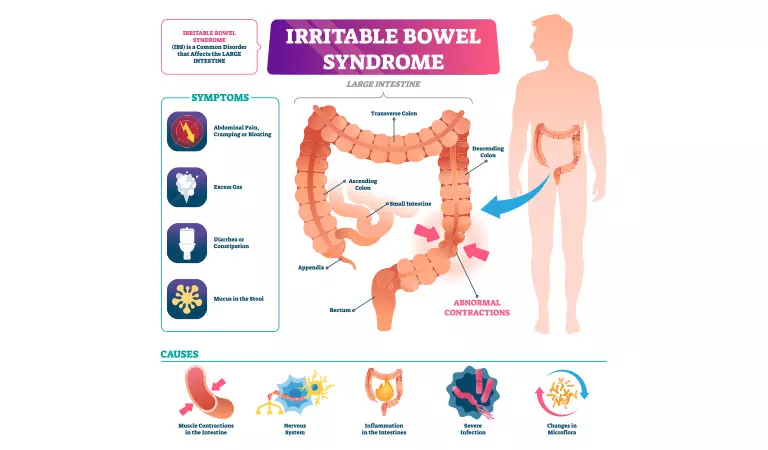 To know more about the disorder, click here: Irritable Bowel Syndrome - Overview
IBS is also known as 'Depression of the Intestines'
The word 'syndrome' in Irritable bowel syndrome refers to a condition where the bowels have extreme reaction and are characterized by varied symptoms, including abdominal pain, cramping, bloating, gas, constipation, and diarrhea. IBS symptoms come and go on their own accord and reduce the amount of the feel-good hormone 'serotonin', which also occurs in depression cases. This is why IBS is also referred as 'depression of the intestines' and clinicians prescribe antidepressants to inhibit the activity of neurons that control the intestines to help reduce pain. But, on the long run, administration of these medications may cause side-effects like drowsiness, blurred vision, dizziness and dry mouth. In extreme cases, it could also lead to unwanted surgeries such as cholecystectomies (surgical removal of the gall bladder), hysterectomies (surgical removal of the uterus) and appendectomies (surgical removal of the vermiform appendix).
Homeopathy – Safe and Effective Treatment for Irritable Bowel Syndrome
Conventional treatment for IBS is symptomatic, using laxatives or binders, along with counselling, dietary modifications, and painkillers. Homeopathy, being a unique science that acts on both the mind as well as body, can help to decrease the intensity and frequency of the symptoms by tackling the root cause, thereby reducing the dependency on regular medication, thus improving the overall quality of life.
Homeopathy, with its holistic approach, treats the individual and not just the disease. Homeopathic treatment for IBS is tailored to suit the patient's constitution. For example, Argentum Nitricum is an excellent homeopathic remedy for nervous personalities who suffer from diarrhoea after eating sweets and abdominal bloating due to gas; whereas Nux Vomica is usually prescribed to IBS patients with irritable, quarrelsome and finicky behavior and those who experience frequent urge to pass stools.
Proven results: The efficacy of homeopathic remedies for irritable bowel syndrome has also been proven by several clinical studies. A clinical study found that 62% IBS patients who took homeopathy saw positive results, as opposed to only 25% patients benefitting from allopathic treatment. A six year study at Bristol Homeopathic Hospital revealed that 70% patients with IBS reported positive health changes after the homeopathic treatment.
Self Help Tips
Homeopathic treatment along with just a few lifestyle changes can help an IBS patient heal the natural way. Below given are few tips for your help –
Cut down on your intake of red meat, fats, sweets, and spices. Eat more fruits and vegetables. Avoid carbonated drinks and gas forming foods like beans, cabbage, and broccoli.
Alcohol, caffeine, and chocolates can worsen abdominal cramping; hence reduce their consumption.
Chew your food well. Have small, frequent meals and maintain a food diary to know what aggravates your condition.
Increase your fluid intake - drink plenty of water, fruit or vegetable juice, derived from carrot, spinach, beet and cucumber.
Take effective steps to control your stress by way of yoga, meditation, music, visualisation and other relaxation techniques.
At Dr Batra's™, our homeopathic doctor have treated thousands of patients for various forms of digestive disorders, most of which are IBS. We individualise the treatment for each patient based on causative factors, symptoms and complications that the patients may have. Our treatments not only offer relief from the physical symptoms of IBS but also from emotional symptoms. So, if you are looking for a safe and natural treatment, consult our homeopathic specialist by booking an appointment online at book an appointment
Medically reviewed by
Dr. Piyali Saha
BHMS, Kolkata