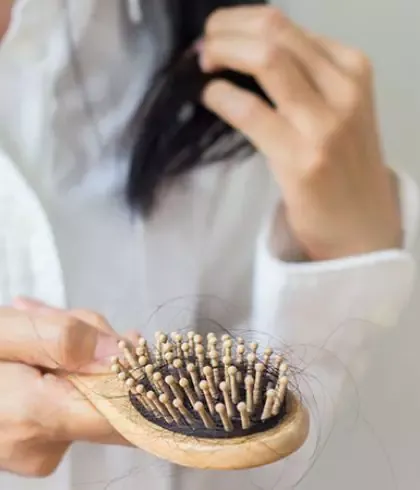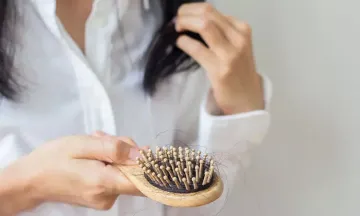 5 best homeopathic medicines for hair loss
Authored by
Dr Batra's Doctors
Hair is an accessory to all that symbolises confidence. Losing your hair can be devastating and when you have tried all the possible ways to control your Hair Fall and nothing seems to work, It takes a serious toll on your mental health too.
While many suffer from hair loss, the causes of baldness can be different. It can range from stress, hormones, over hairstyling, dietary changes and more. While men tend to see a receding hairline, women generally notice that their hair partition broadens.
Discover the 7 things your hair reveals about your health.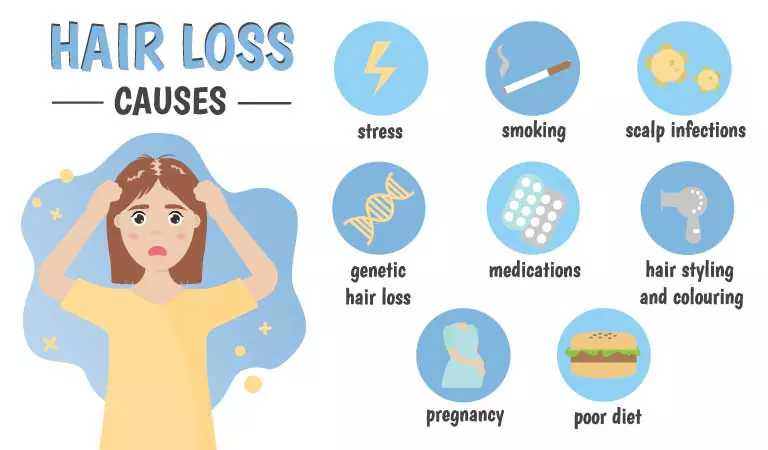 It is normal to lose a few strands of hair and in fact a person loses approximately 50-100 strands of hair a day. Noticing hair strands after shower, brushing or finding them on pillows covers can be a sign to look out for. Hair loss is not a superficial or cosmetic problem, and it requires expert intervention.
In fact it's time to take the right hair fall treatment, and homeopathy is the best that ensures long-lasting results. Homeopathic medicines are prescribed depending on the underlying cause of Hair Fall and based on the individual's temperament. Homeopathic medicines for Hair Fall promote hair regrowth and reduces the intensity of Hair Fall.
Homeopathic Medicine for Hair Fall
1. THUJA OCCIDENTALIS: For hair loss due to dry, white, scaly dandruff, then Thuja is the best remedy. This remedy is prescribed for dryness and thinning hair. This helps in hair growth and makes it lustress.
2. NATRUM MURIATICUM: Natrum mur acts well when the hair loss is experienced after childbirth. In such cases hair loss occurs from the frontal area (bregma) of your head. It can also be prescribed to women suffering from hair loss due to anemia (iron deficiency).
3. LYCOPODIUM: Lycopodium is effective for treating hair loss after delivery, after menopause, or hair loss due to ovarian dysfunction. It is also prescribed when hair loss is witnessed from vertex first, later on the temples including graying of hair.
4. FLOURIC ACID: Fluoric acid is one of the best homeopathic medicines for hair loss and highly recommended in treating patients who are having hair loss in spots (alopecia areata). Fluoric acid will help in regrowth of the hair. It is also very helpful in hair loss that occurs after a fever such as typhoid. It is prescribed in cases when hair is dry, tangles easily and breaks off.
5. PHOSPHORUS: This medicine is recommended when hair loss is seen in bunches. Hair turns dry and gray resulting in hair loss from vertex, crown area and forehead. It is also effective for the treatment for hair fall   is due to change of water, change of climate, and even dandruff.
There are several other homeopathic medicines for hair loss like, Sepia, Lachesis, Sulphur, Graphites, Phosphoric Acid that can help in controlling Hair Fall and promote hair growth.
Dr Batra's homeopathy treatment is one of the most successful Hair Fall treatments with 94% customer satisfaction. The treatment is administered after a carefully evaluated study of the patient's case history taking into account the nature of the disease, the temperament, the sensitivities, etc.
Medically reviewed by
Dr. Sejal Vivek Parekar
BHMS, Mumbai