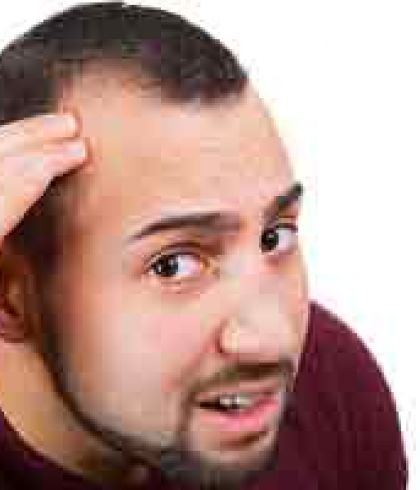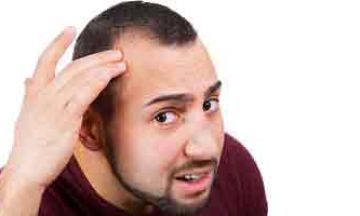 Why is my Hairline Receding?
My age is just 22years. Since a year I have been observing that my hair from the sides is getting thinner and receding. I have a family history of baldness with my grandfather being totally balded. I am too young for this and want my hair. I tried conventional medicine for a month and it got a little better but when I stopped it started to get thinner than before. Then I opted for homeopathy as I had searched on internet and had read a lot about its success in treating hair loss. I visited a homoeopathic doctor and he took my detailed case history. He then prescribed me homoeopathic medicines with diet instructions. Slowly and steadily my hairfall came under control, my hair thinning stopped and the most dangerous sight for me the receding had arrested.
Male Patterned Baldness
Male pattern baldness (MPB) or Androgenetic Alopecia (AGA) is one of the principal forms of hair loss. It not just depletes the hair but it can also trigger major emotional and psychosocial problems, especially in young men. There is a decline in hair thickness or density of hair gradually. This is the best time to start appropriate and effective treatment to stall the slide.
Hairloss is primarily a result of excess male hormone (testosterone). Sounds a little technical but put simply, Testosterone + 5 Alpha Reductase (an enzyme) gets converted to dihydrotestosterone (DHT), a major cause of hairloss in men. DHT reduces the growing phase and extends the resting phase of hair.
This results in Male Pattern Baldness. Hereditary factors, hormones, stress, chemical treatments, mismanagement of hair, dandruff, smoking, lack of sleep are known triggering for hair loss.
Homoeopathy for Hairloss
Homeopathy is free from any side-effects. Not only do homoeopathic medicines reduce hairloss but they also protect the body from harmful side-effects (such as decreased libido, ejaculation problems) that are common with conventional drugs.
Homoeopathic remedies such as Thuja Occidentalis or Sabal Serrulata have been used for treating hairloss in homoeopathy since 100 years. International clinical studies have proven that the two homoeopathic remedies cited natural DHT-inhibitor (hormone responsible for causing thinning of hair), i.e. they can control hairloss caused by DHT without side-effects.
Hair lotions available in market to control hair loss are very high in chemicals and can cause a chemical burns on the scalp skin leading to permanent hairloss and scars in the affected areas. Homoeopathy has no such side-effects as the medicines are oral medicines.
Self Help
Include green tea and flaxseeds in your diet plan. They are useful to reduce the effect of DHT; they also help to prevent and control hair loss.
Have more fruits and vegetables in your diet helps to improve the circulation to the scalp which in turn helps to reduce DHT production.
Red meat should be avoided as it is a known DHT activator.
Speak to your homoeopathic doctor for appropriate dosage of the two homoeopathic remedies if they are indicated in your type of hairloss.