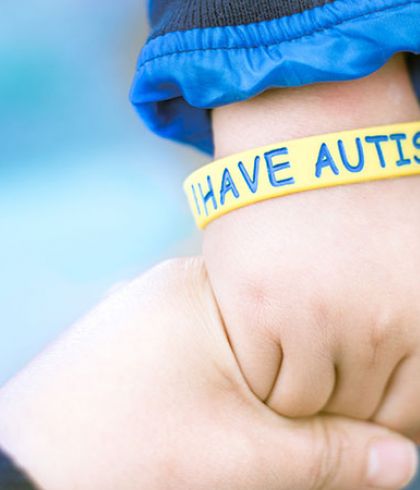 Parental guide to embrace autistic children
Parents embrace their kids regardless of whether they decide to brawl in the middle of a supermarket or even embarrass them on multiple occasions. How can the case be any different when the kids have autism? Admittedly, it can get overwhelming to deal with autistic kids. You definitely take care of your autistic kids to your utmost capacity. Here are some tips to help you do it even better.
Educate yourself: When you are fully aware of the condition, you'll steer clear of any myths or unexpected surprises in the behavioural pattern of your kids. Read all the credible material about autism you can find; read about all the autism symptoms your child faces, read into the early signs of autism your kids face.
Want to dive into this subject deeper? Click and read at https://www.drbatras.com/heres-what-every-parent-must-know-about-autism
Accept your children and their quirks: Don't consider your children's quirks as their weirdness. Charity begins at home. If they feel loved and accepted for who they are within the comfort of their own house, they will thrive further, accept themselves and even grow when they know for a fact that their parents have got their backs no matter what. Additionally, you never know how much fun these quirks may turn out. 
Reward for good behaviour: Positive upliftment can contribute more positively than you'd think. Acknowledge every good deed they'd do, no matter how minute or unnoticeable it might be otherwise. Go out of your way to spot them doing something good. While praising, be specific as to what they are being praised for. Let them play with their favourite toy an hour extra or reward them with a sticker.
Make time for fun: Stop seeing them as patients once in a while and refer to the child in them. Autism therapy shouldn't become your entire life. Once in a while, figure out which activities your child has fun doing with you. You can schedule fun activities that naturally bring your child out of its cocoon. Try not to connect every fun activity with education as your children are more likely to enjoy them. Let your child have the privilege of spending a good time with you without the pressure of autism treatment or academia.  
Pay attention: How does your child react to minute habits and attributes? Is your child stressful, calm, sensitive or uncomfortable about something? Typically, children with autism are sensitive towards light, sound, touch and other senses. Signs of autism in kids vary and hence try not to confine your knowledge on symptoms and mould your child's into them. 
Identify the motivation for every tantrum: It's not news that your child will throw tantrums. Instead of trying to figure out a way to deal stop them from doing so, try to find the root cause of the tantrums. This will help you deal with your child's condition better:
Look out for non-verbal signs: Being observant and attentive towards your child will help you implement this point. Pay attention to every gesture they make, the facial expressions they imitate when they are tired, sad, angry, happy or even hungry.  
Customized treatment: Each person with autism comes with their own set of challenges. When you hunt for a treatment plan, always consider the fact that no single treatment works for everyone. Every child with autism spectrum is distinct from their own set of strengths and weaknesses.    
Homeopathy is known to provide personalized treatments for every patient. Here at Dr Batra's™, we conduct an examination for every patient that finds itself on our doorstep. When you book an appointment with our homeopaths you can expect a counselling session with the concerned field experts post which an autism treatment in homeopathy will be evolved just for your child followed by a diet plan which will align with the treatment as well. With Dr Batra's™, you can take care of your children while we take care of their autism.