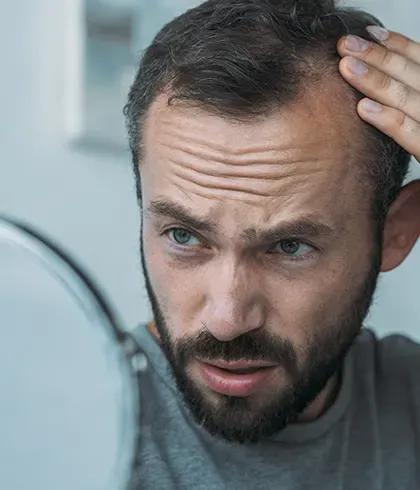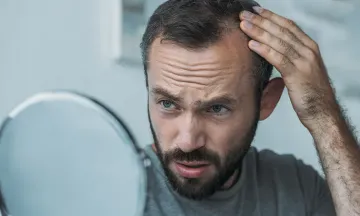 Hair Growth Treatment with Homeopathy
Hair loss is a condition that affects people of all ages.It affects 147 million people worldwide, according to the National Alopecia Areata Foundation. Hair loss can be caused by heredity, hormonal changes, medicines, supplements, stressful situations, and hairstyles. Hair thinning, circular and spotty bald patches, unexpected hair loss, scaling areas, and whole-body hair loss are some of the symptoms they might cause.
If your hairline is receding (facial fibrosing alopecia), see your doctor as soon as possible for therapy to avoid permanent baldness. If you notice abrupt, uneven or more than usual hair loss while combing or washing your hair, consult your doctor. Sudden hair loss can be a problem that requires medical attention. So, here are some non-surgical treatments that can help with hair growth and reduce hair fall problems.
Non surgical Treatment for Hair loss
Medications: There are two common medications prescribed for hair growth that include:
Rogaine (Minoxidil): Rogaine (Minoxidil) is a topical medication that increases hair growth by expanding blood vessels. This medicine can be used by both men and women to treat hair loss. However, there are some disadvantages to this treatment, including scalp burning, increased hair loss, facial hair development, and root pain.
 
Propecia (Finasteride): Alopecia areata is treated with this FDA-approved medicine. Finasteride works by preventing hair loss by inhibiting the DHT (Dihydrotestosterone) hormone, which can cause hair loss. As a result, Finasteride aids in reducing the impact of DHT hormones on hair loss. Abnormal ejaculation, loss of desire in sex, swelling in your hands or feet, swelling or tenderness in your breasts, dizziness, and weakness are all side effects of this medicine.
Treatment using platelet-rich plasma (PRP): It is a non-surgical and invasive hair growth treatment that uses your healthy blood vessels and is injected into various parts of your scalp to stimulate hair growth. The side effect of this treatment may include mild pain at the injection site, scalp tenderness, swelling, headache, itching, and temporary bleeding at the injection site.
 
Mesotherapy: It is a hair regeneration and restoration procedure that includes injecting a specially prepared solvent into the scalp under the microscope. This non-surgical procedure is simple to administer, and you can resume your normal activities right away. Mesotherapy has been used to successfully restore volume to thinning hair and stimulate significant hair growth in balding women and men for decades.
 
Microneedling: Microneedling has long been used to heal scars and wrinkles as a natural and highly effective treatment for thinning and balding. Micro-needles used on the scalp in recent years, and their benefits have life-changing ramifications for persons suffering from hair loss. Microneedling can cause side-effects like bruising, oozing from the wounds, redness, swelling, and pain.
 
Dr Batra's® New Hair is India's first bio-engineered hair fall treatment and the latest technology introduced by Dr Batra's. Dr Batra's New Hair is a plant-based Platelet Rich Plasma (PRP) is an FDA-approved treatment that promotes hair growth. It stimulates hair growth with the help of copper tripeptide and thymisine, vitamins, minerals, and amino acids, coupled with plant plasma polypeptide. Dr Batra's® New Hair is a five-step system that promotes hair growth most naturally and painlessly. It treats hair during the telogen period by combining homeopathic benefits with cutting-edge technology, resulting in speedier hair loss reduction.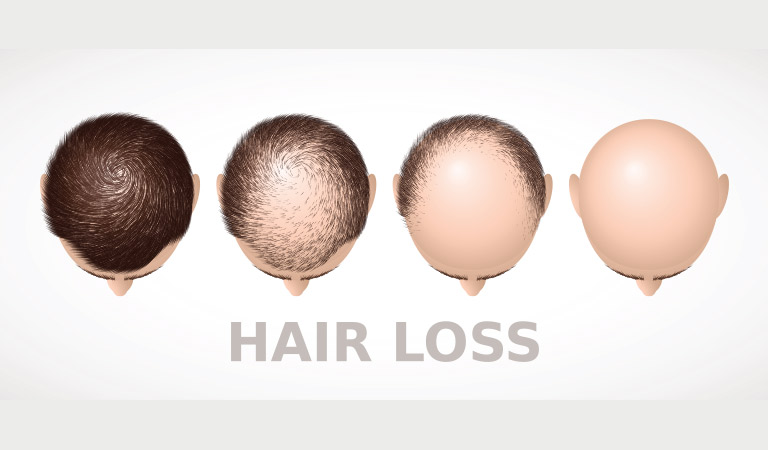 Homeopathic Treatment for Hair Loss without side effect
Homeopathic treatment for hair loss is effective and offers a long-term solution in a safe, natural, and side-effect-free way. According to a finding by the National Center for Biotechnology, Thuja Orientalis extract stimulates hair development by activating the anagen phase in dormant hair follicles, making it a potential hair growth promoter. Homeopathy works to treat the condition holistically. It not only treats hair loss symptoms but also the underlying causes like thyroid disorder, diabetes mellitus or even physical and emotional stress. With its safe and natural ways, it also helps to strengthen the hair roots naturally, giving you long-lasting effects.
At Dr Batra's®, we perform a thorough examination of your hair. We magnify the scalp up to 200 times using a video microscopy instrument. It aids our homeopathic experts in better understanding your issue and prescribing the appropriate remedy for you. According to American Quality Assessors, we have treated over six lakh hair patients with a 96.6 percent success rate. So, if your hair loss has escalated and you're stumped, contact one of our homeopathic doctors for long-term solutions.