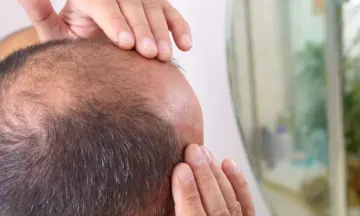 Male pattern hair loss – Symptoms and complications
Male pattern hair loss is an inherited condition. How it slows down or progresses depends upon the hereditary factor. Let's understand this hair condition better.
Symptoms of male pattern baldness
Some of the symptoms of male pattern hair loss are as follows –
Loss of hair from the temples of the head: If you notice that your hair is falling from the temples of your head, then you should not ignore it because it is one of the most important symptoms of male pattern hair loss.
Receding hairline: This occurs when you lose your hair at a fast rate.
Thinning of hair: Thinning of hair is one of the common symptoms when you have male pattern hair loss. You will often notice that your hair is pretty weak and will fall off quickly.
There are certain complications that are linked with hair loss. The complications are just not about the baldness but it is linked to other health risks. As per the study published in the Journal of Clinical Oncology, it is found that the men with male pattern hair loss at the age of 45 have an increased risk of developing aggressive prostate cancer. This disease is linked to male pattern hair loss and therefore it is always better to go to a doctor before anything serious occurs.
Why homeopathy?
Homeopathy is one of the best and safest options to go for when it is about treating male pattern hair loss. Many men opt for this, because it is natural and provides long-term relief. Homeopathy is also one of the preferred treatments for male pattern hair loss and has no side-effects. Homeopathy provides various solutions for men when it comes to hair loss and makes sure that the hair loss gradually decreases. Homeopathic hair treatment is a body-mind medicine that not only treats the physical complaints but also targets the mind and slowly restores the body-mind equilibrium.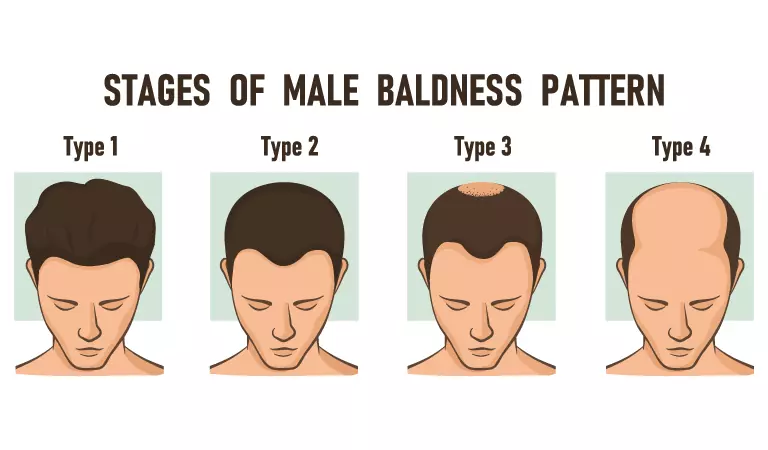 Why Dr Batra's™?
At Dr Batra's™, we make sure that every patient who comes to us with male pattern hair loss issues receives a customized treatment. Our homeopathic doctors see the root cause of the issue and then prescribe the treatment accordingly. We believe that homeopathic treatments just don't help to deal with the problem but also find out the root cause of the problem. Our hair treatment is natural and effective.
All you need to do is just book an online appointment with us https://www.drbatras.com/book-an-appointment and say goodbye to your male pattern hair loss issue.