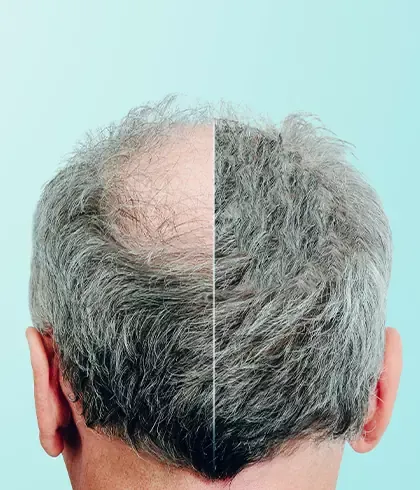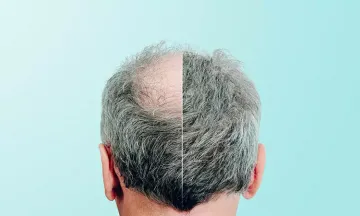 Is hair regrowth possible with homeopathy?
Authored by
Dr Batra's Doctors
Are you refraining from brushing your hair thinking it might result in hair breakage and hair fall? It is painful to see your hair fall out in clumps. But you're not alone! Almost 50% of men and women are affected by hair loss by the time they reach 50 years of age. (Source: NCBI)
Reasons for hair fall
It can be difficult to pinpoint the exact cause of hair fall, but here are some factors that lead to it:
Alopecia areata:

This is an autoimmune disorder in which your immune system mistakes your hair follicles for foreign objects and attacks them

, leading to hair loss. (Source: NCBI)

Stress:

Stress, both physical and emotional, has been linked to hair loss. If physical stress is in the form of an injury or an accident, it triggers a type of hair loss called telogen effluvium. (Source: NCBI)

Excessive intake of vitamin A:

A study conducted by the American Academy of Dermatology found that consuming too much vitamin A can lead to increased hair loss. (Source: NCBI)

Pregnancy:

Pregnancy is responsible for hair loss caused by physical stress. Post-delivery hair loss is very common in women. (Source: NCBI)

Heredity:

It is common for women to experience hair loss if they have a history of female baldness in their family. (Source: U.S. National Library of Medicine)

Protein deficiency:

Hair is made up of protein. Not consuming enough protein can curb hair regrowth and lead to hair loss. (Source: NCBI)
Hormonal imbalances: Changes in the hormones due to starting or going off birth-control pills and conditions like PCOS have all been linked to hair fall. (Source: NCBI) When your thyroid is over or under functional, it directly affects the health of your hair, resulting in hair loss. (Source: NCBI)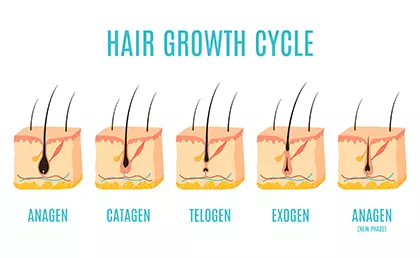 Homeopathic hair growth treatment
Homeopathy has various hair growth remedies, depending on the cause of hair fall. An expert homeopathic doctor studies the patient's case history in detail to find out the root cause of hair loss. Once the cause of hair loss is evaluated, he/she prescribes the best homeopathic medicine for hair regrowth.
60 individuals with alopecia universalis (a hair condition involving the loss of all body hair, including eyebrows, eyelashes, chest hair, armpit hair and pubic hair) signed up for a study. 6 individuals reported a complete recovery and 24 individuals saw 75% improvement with homeopathic treatment.  (Source: NCBI)
Are you looking for effective, natural and safe hair growth treatment? You can get it at Dr Batra's™. With a 96.6% positive treatment outcome rate (as authenticated by American Quality Assessors), we provide hair growth remedies that give long term relief.
Book an online appointment with us for side-effect-free hair regrowth treatment.