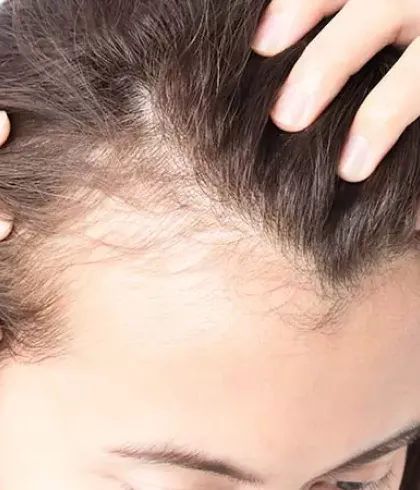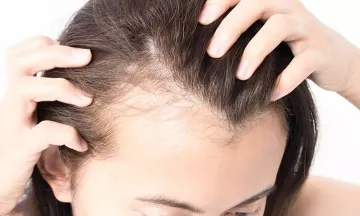 How to prevent thinning hair?
Do you see more scalp when you part your hair? Does your ponytail feel lighter or your hair feels thinner on top and at your hairline?
Can you relate to the above conditions? If yes, don't worry, you're not alone. Around 40 percent of women have visible hair loss by the time they are age 40. Close to 79 percent of women feel less confident about their appearance when they see someone with more healthy and beautiful hair. Why not? After all, hair is the crowning glory of women and gorgeous hair is an instant confidence booster. If you have thick, long and lustrous locks, you certainly feel on top of your game.
Only when you start losing your pretty mane, you realize how much it affects your emotional health. You try different hairstyles, partings, and haircuts to make your hair look voluminous and thick but nothing really works well! Isn't it?
How can you regain lost hair by just getting a haircut, changing your shampoo, or by changing your hair parting? These are just temporary solutions to change your look. Down the line, you know you are losing a lot of them and need to find a hair fall control solution!
What causes thinning hair?
Thinning hair may be caused by genetics or lifestyle habits, or both. It can even happen due to underlying medical disorders like PCOS and thyroid disorder.
Few common reasons are:
Overtreating your hair with chemicals and heat styling products

Wearing your hair too tightly

Nutritional deficiencies

Chronic stress

Hormonal changes (pregnancy, taking birth control pills)

Drastic weight changes
What can you do to stop or prevent thinning hair?
The first step is to understand when you should seek help for thinning hair and hair loss. It is normal to lose 50-100 strands a day. If you lose more than that, it is advisable to seek medical assistance.
If you're looking for a safe, effective, natural, and permanent solution for hair thinning, you can try homeopathy treatment.
Homeopathic medicines for hair loss show good long-term response in hair thinning. Homeopathy is free from any side-effects. Not only do homeopathic medicines reduce hair thinning but they also protect the body from harmful side-effects (such as decreased libido, ejaculation problems) that are common with conventional drugs.
Homeopathy is a holistic medicine and treats the patient as well as the pathology. Hence thyroid disorders, PCOS can be simultaneously treated in homeopathy without having 10 different medicines, unlike conventional medicines.
Stress which is the major cause of hair loss can be effectively treated with homeopathy. Homeopathy treats not only all physical complaints but also targets the mind and gently restores mind-body equilibrium - thus it treats the patient as a whole.
Homeopathy has remedies such as Thuja Occidentalis and Sabal Serrulata which have been very effective in female hair loss treatments. These two homeopathic medicines are cited with natural DHT- inhibitor action i.e. they control hair loss caused by DHT without side-effects.
Hair lotions available in the market to control hair loss are high in chemicals and can cause chemical burns on the scalp skin leading to permanent hair loss and scars in the affected areas. Homeopathy has no such side-effects as the medicines are oral medicines. Therefore, the choice is yours whether you want to just feel 'sad' about your thinning hair or do something about it which gives you long-lasting result.