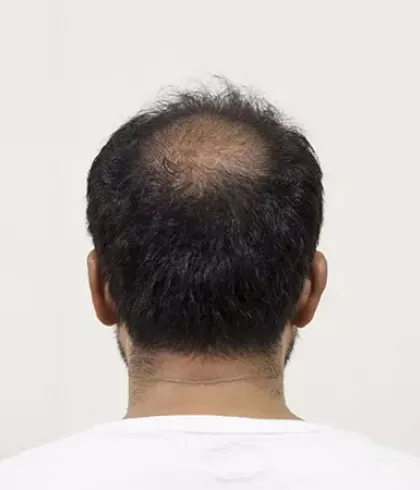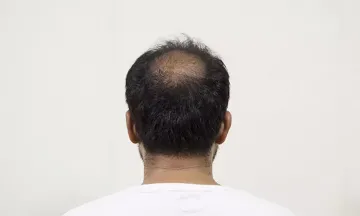 How do you know if you'll go bald?
If only you had someone to intimate you that you hold a chance of going bald in the near future instead of baldness just giving you an unpleasant surprise. Well, what if there is a way for you to find out that you can go bald beforehand? Reading this struck a curiosity in you? Keep reading to know more.
Over the past few decades, researchers have uncovered a number of different genes that appear to be involved. So, the combination of these genes can be unique and won't always pattern itself from one sibling to the next. So, that's one less reason for you to be mad at your siblings.
Before moving any further, let's put an end to a bizarre rumour right here. No, you don't have to look at your mother's father's pictures to predict whether you'll go bald too or not. Your mother or her genes don't have to suffer the wrath of the myth you've been believing as the truth. The genes from your father and your mother impact your baldness equally.
Male pattern baldness carries certain symptoms that may be hard to identify until you have lost a majority of your hair.
Need help to manage your male pattern baldness better? The help is just a click away! Male pattern baldness? Here are 5 effective ways to help you manage better.
So, what's an easy way to find out whether you may go bald or not? Yes, addressing the earlier questions which kept you on your toes- Genetic tests developed Dr Batra's™. Geno Homeopathy is a miracle worker but as accurate as a scientific fact can get.
The pioneers of Geno Homeopathy in India, Dr Batra's™ conduct these genetic tests and predict whether you are at risk of being diagnosed with a disease based on your genetic composition. This way, you'll be alerted whether you'll go bald or not way before it actually happens. Additionally, you can commence a safe treatment to prevent your hair from falling out completely. How high are you going to jump out of joy reading this?
When to get alert about your hair fall and start acting on it?
You'll notice your hair falling out. Along with a receding hairline, you'll also experience thinning of hair and a visibly noticeable scalp. No, this is not the time you choose to isolate yourself, feel embarrassed or turn a blind eye towards your hair fall problems. This is the moment you should act and hunt for a conclusive treatment. Well, lucky for you, your hunt for the perfect treatment ends here.
Hair baldness treatment
If you start a hair baldness treatment program right when your hairline starts to recede, you've got a greater chance of holding onto your hair. Now, those are the odds you shouldn't hesitate to take. Homeopathy medicine for baldness offered by Dr Batra's™ leaves no stone unturned. Our team of best homeopaths shall examine every aspect of the symptoms and causes responsible for parting you away from your dear hair.
Additionally, the genetic tests also help immensely into determining which homeopathic treatment shall be best suited for your case. Along with personalized treatments, you can also expect a healthy and positive touch to your well-being and lifestyle, courtesy of the healthy diet plans and counselling sessions held by the experts.  
If you're looking for a direction towards seeking a treatment that is free from any toxic side effects, you can book an appointment with Dr Batra's™ and stand a chance to have knowledge about your baldness beforehand and a treatment to deal with it. Now, this is a package you sure don't want to miss out on!