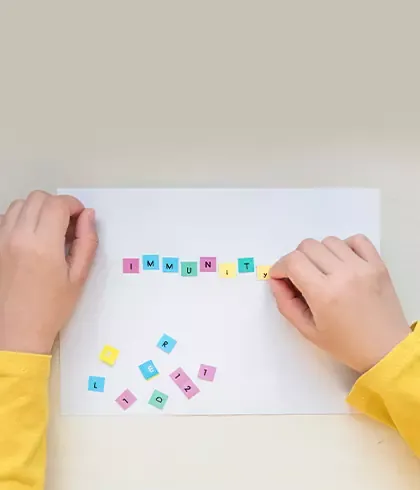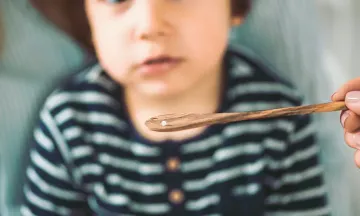 How to build your childs immunity with Homeopathy
Health is one of the most sacred gifts you can give your child
As a parent, you unconsciously want to control every aspect of your children's life to ensure you provide them with the best in life. But you cannot control their fluctuating health. External factors like pollution or extreme change in weather is something you will never have direct control over.
You may not be able to fully control their health but you can at least try to steer it towards a better direction-by building their immunity. Think of the natural immunity in your children as a shield that protects them from bacteria, viruses and every other infection.
Did you know that new studies have found that low immunity in children causes bacterial infection? 70% of the children with immune deficiency experienced two or even more periods of pneumococcal disease which is a bacterial infection.  (Precision Vaccinations) 
Why building immunity in children is important?
Infections are a regular part of life for growing children. This shouldn't be a primary reason for you to worry. However if your child has recurrent infections as frequently as 4 times a year or more than two severe sinus infections annually, then you may have a problem. This might be an indication of a primary immunodeficiency disorder. This condition occurs due to the reduction of cells that are responsible for fighting off the infections resulting in a low immune system.
Do you find your child getting infections in the form of rhinitis sinusitis (sinuses), ear infection and even bronchitis? If you nodded yes, then you need to focus on your child's dysfunctional immune system. And, if you want to change that yes into a no or at least make it less frequent, you need to know how to boost child's immune system.
How does homeopathy fit into the equation?
Homeopathy medicine for immunity booster makes children's immune systems stronger and more resistant to infection. Consequently, this increases your child's capacity to fight off potential infections. While it might not be able to block infection from attacking your child, homeopathy will ensure that your child's immune system is strong enough to deal with the infection. Homeopathic medicines are sweet to taste and therefore easy to give even the fussiest of the children.
A research study mentioned in the British Homeopathic Journal on 230 children with acute otitis media - an ear infection, was conducted to compare homeopathic treatment to placebo treatment. 72% of the children experienced a considerable relief in the symptoms 2.5 times faster than relief from placebo.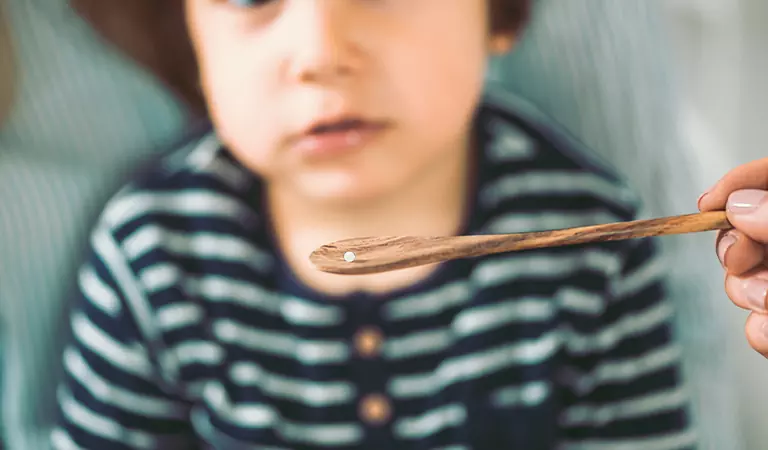 Dr Batra'sTM team of skilled homeopathic doctors offer wholesome medications to boost immunity for your children. The safe nature of homeopathy medicine to increase immunity provided at Dr Batra'sTM is one of our most prominent features. It will give your children stronger immunity without side-effects.
Homeopathic medicine Arsenic Album is known to boost natural immunity in your children. As asserted and recommended by the Ministry of AYUSH, Arsenic Album 30 is an effective immunity booster which has been tested on 30,000 patients with 100% success rate.
Superfoods to build immunity
Eating green is a lifestyle that will enhance your children's health. Green foods to increase immunity in child naturally include bokchoy, spinach, bell peppers and broccoli amongst others. According to Science Daily, green foods are sources of chemicals that are vital for your child's immune system to function efficiently. Other immunity boosting foods also include citrus fruits rich in Vitamin C like oranges, lemons and sweet lime apart from yogurt, almond and red bell peppers. It may seem like a dream trying to make your little ones eat greens but some persistence and varied recipes on the Internet should take care of this problem (Or at least attempt to). 
However, providing foods to increase immunity in child are an add-on measure and not a replacement to building your children's immunity.
Conclusion
The best way to take a step towards strengthening immunity is to evaluate your child's current immunity status. Visit https://www.drbatras.com/child-immunity-evaluation-test, fill in the basic details and know more about your child's immunity. 
How to increase immunity in child? If you still have this question in your mind, you can book an online appointment at Dr Batra'sTM where our expert homeopathy doctor will provide a wholesome solution to it. So, gift your child a healthy immune system with homeopathy.