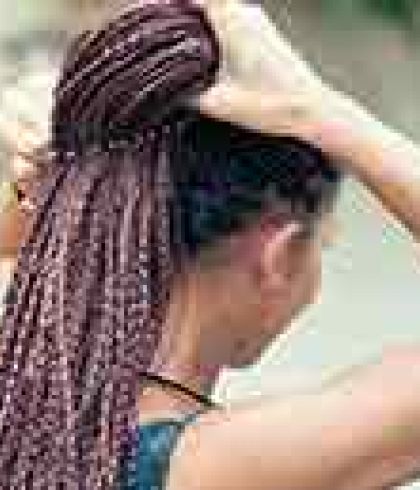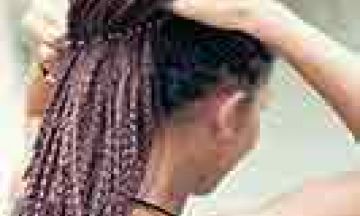 Hairstyles Likely to Cause Hair Loss or Thinning Hair
What shape one lends to a hairstyle is a vital aesthetic element. Your hairstyle characterises your personality and lends certain uniqueness to 'you' as a person. Be it Sadhana's classic fringe, Madhuri Dixit's step-cut hair, Amitabh Bachchan's ponytailed character in Cheeni Kum or even the typically 'shaved' look of Amir Khan in Ghajini — they all make these characters unique by their hairstyle.
We strongly associate people with the way they style their hair and some of them even become the 'talk of the town' for what they do to their hair. Thus, Lasith 'Slinga' Malinga will bring to your mind the image of curly, golden locks, whereas a Christiano Ronaldo will flash the 'spiked look' through. Interestingly, David Beckham will bring you flashes of not one, but many different hairstyles.
Inspired by celeb-looks, we often try coloring our hair, curling and straightening them, using gels to get perfect spikes and lot of other things. But, we forget – frequent trials and tests on our hair may lead to hair loss or hair thinning.
Women may want to adorn their hair by braiding, stylish hair 'up-dos,' buns, chignons, colourful floral hair bands, false hair pieces, jewelled hairpins and colourful fabric accessories - but - are they safe for your hair? Aren't you losing more hair than your grandma lost at your age?
Men too have adopted different hairstyles over the ages - ranging from short, cropped hair to long curls, big side-buns, while also adding accessories such as jewels and feathers. And they have become favorite victims of losing hair or going bald at young age – around 25 per cent of men experience hair loss before they turn 21 years old.
What Hairstyles Cause Hair Loss?
Certain hairstyles can cause constant tension on the hair follicle and lead to hair loss. It is best to avoid them:
Cornrows
Tight plaits and pigtails
Pulling hair back tightly to make buns
Straightening or pulling.
These styles cause a specific type of hair loss called traction alopecia.
Related: Hair Loss in Children
Why Does This Happen?
Traction alopecia occurs because of the stress applied to the root causing damage to the hair follicle. These styles can damage the follicle because of how tight they are, and from excessive pulling on the scalp.
While hairstyling is the most common cause of traction alopecia, it can also follow vigorous combing or brushing, including nit combing after an attack of head lice.
Ponytails produce frontal or parietal hair loss. Tight braiding in cornrows produces a marginal or central alopecia with widening of the part lines. Twisting hair into a bun on the top of the head can produce horseshoe alopecia in the centre of the scalp. Brush rollers applied too tightly produce irregularly shaped areas of alopecia. Vigorous brushing or over even an enthusiastic massage can produce diffuse hair loss.
Related: The 'bald' truth ladies - you can control your hair fall by knowing what causes it
At the other extreme, constant application of hair extensions can also cause Traction Alopecia as the weight of the artificial hair pulls on the shaft and follicle. If you frequently wear extensions, always get them fitted by a professional and take their advice on when your hair has had enough.
Dealing with Traction Alopecia
If you've noticed patchy hair loss around the top or sides of your scalp and think it may be due to Traction Alopecia, the best thing to do is immediately change your hairstyle to one which is looser and more natural, to prevent further damage.
In most cases, the hair loss should only be temporary, provided that it is noticed early and steps are taken to reverse the process. However, if the condition has persisted unchecked for a considerable length of time, there is a risk that the hair loss may be permanent.
Also, it is important to know that hair fall control is quite impossible for those who have early androgenetic alopecia or who have developed scarring from prolonged traction.
People with traction alopecia may visit a trichologist for assessment, as many have associated early androgenetic alopecia which requires separate treatment.
At Dr Batra's, we have seen, and successfully treated, many cases of Traction Alopecia. Our team of hair loss experts will work with you to identify the primary causes of the condition and how these can be rectified. We can then provide hair fall treatment tailored specifically to your hair, aimed at stabilising the hair and also promoting re-growth.