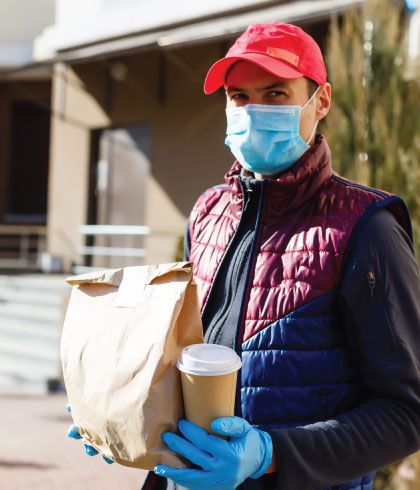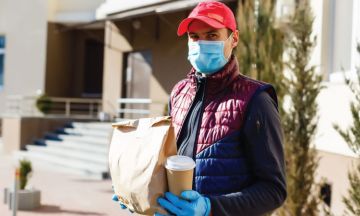 Food regulations amid COVID-19
Food hygiene is an essential part of the health and nutrition response to Coronavirus Disease (COVID-19). Under the present circumstances of the Coronavirus pandemic, the food we consume, and the environment in which we eat needs to be of the highest quality in terms of hygiene. Owing to the highly transmissible nature of the virus, hygiene standards and safety measures have made their way to the top of the priority list.
Here are some food regulations to make sure that the food consumed is safe and hygienic.
Educating the staff and keeping track of their hygiene and safety is the first step to food safety. Hence, the primary focus has been on providing ample protection and training for the staff who handle the food in terms of cooking, packaging, and delivery. Brands dealing with food and beverages are now offering WHO-prescribed training to the staff handling the food and sufficient safety gear such as Personal Protective Equipment (PPE).
Delivery partners and kitchen staff should be continually trained in best practices of respiratory hygiene, proper method, and frequency of washing hands as well as identification of COVID-19 symptoms. In addition to the stringent measures taken to educate and protect staff, those who work in kitchen operations should also be strictly advised to adhere to social distancing regulations while preparing the food.
Modify menus for immunity
With major reliance on one's immunity against the virus and recover swiftly if infected, boosting immunity has taken precedence. Apart from such stringent measures taken to ensure there is no contamination in any way, brands are also altering the menu choices. There has been an increase in immunity-boosting foods/ingredients such as garlic, turmeric, ginger, and lime making their way onto the menus offered by food vendors.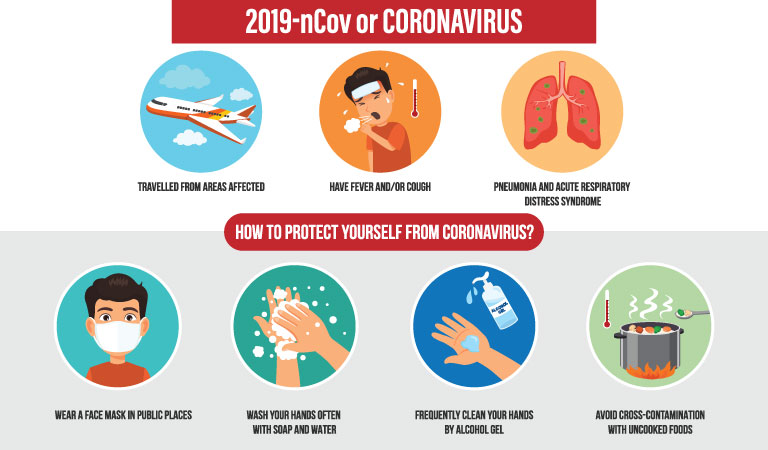 While the Coronavirus pandemic might be a temporary crisis, food safety is an aspect that needs to be prioritized permanently. Strict adherence to hygiene and safety measures will eliminate any risk of contamination, allowing us to enjoy our meal without any concerns.
Nutrition and COVID-19
According to the World Health Organization (WHO), sufficient nutrition is vital during times like these when your immune system needs to be at its best. People who receive proper nutrition have a stronger chance of building a healthier immune system and fighting off chronic as well as infectious diseases. However, there can be a shortage or limited access to fresh foods due to the lockdown amid the Coronavirus crisis. Home-cooked meals and a limited intake of sugar, fatty substances and salt, can shape your nutrition in the best way.
Read More: Nutrition and Covid-19: What's the connection?
What does homeopathy offer to build immunity?
The homeopathic medicine Arsenic Album-30 is a defensive remedy to increase immunity as per the AYUSH Ministry. When consumed on an empty stomach, it can help in strengthening your immunity without causing any side-effects.
Over 1 Crore doses of Arsenic Album-30 were distributed by DrBatra's™ to various NGOs, essential forces like police personnel and corporate organizations. None of those who consumed this homeopathic medicine experienced any COVID-19 symptoms. Moreover, this medicine received government appreciation when a trial run on 30,000 individuals showed a 100% success rate.
Visit https://www.drbatras.com/adult-immunity-evaluation-test and fill in basic information to know more about your immune health.
Visit https://www.drbatras.com/child-immunity-evaluation-test, fill in all the necessary details about your children, and learn how strong their immune system is.
Book an online appointment and let our homeopathic experts take care of your immune system.