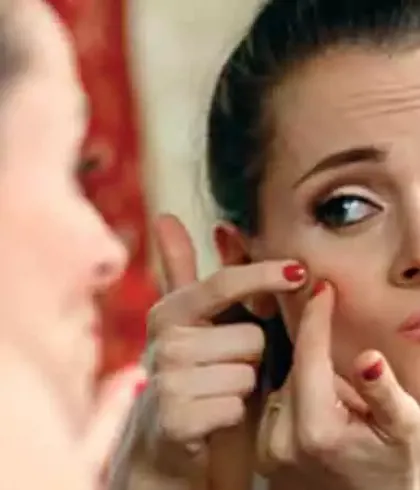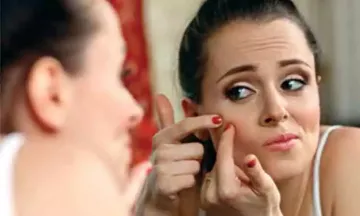 Healing with homeopathy – Acne caused due to PCOS
Authored by
Dr Bindu Sharma, BHMS, PG [Hom], UK
Nineteen-year-old Akshita was plagued with acne for four years. She was so distraught with her condition that she sought medical advice. Her conventional [allopathic] doctor prescribed topical applications and antibiotics. However, the relief was short-lived; each time her problem returned with a vengeance. Her habit of picking and squeezing her spots only served to worsen them.
When Akshita visited Dr Batra's™ clinic to get homeopathic treatment for acne, her cheeks, back and chest were covered with painful acne. When we asked about her periods, she said they were 'regularly irregular'. We recommended an ultrasonography [USG] test, which confirmed our suspicion that she had polycystic ovaries [PCOS]. Not only was this the likely cause of her acne, but also the possible trigger for her irregular periods.
We prescribed Ankita a homeopathic medicine that matched her symptoms and proved to be effective against ovarian cysts. Within six months, her acne visibly reduced, her scars started to heal and her menstrual cycle resumed a normal routine. One year later, when we advised another USG, the results revealed that her ovarian cysts, which were at the bottom of her acne problem, had disappeared along with the acne.
You're probably wondering how a local problem such as acne, which did not respond to conventional [allopathic] treatment, responded so well to homeopathy. PCOS is a common disorder in young women. It presents as acne on the outside along with weight gain and unusual hair growth in non-hairy areas, such as the face. The most likely cause is cysts in the ovaries, as these secrete the male hormone, testosterone — the 'trigger' for acne. The difference between the allopathic and homeopathic approach is that unlike allopathy, which only attacks the surface eruption, homeopathy does not view skin disorders as a local problem. Instead, it treats them from the root for a safe, sure and permanent cure. Akshita's case is a typical example.