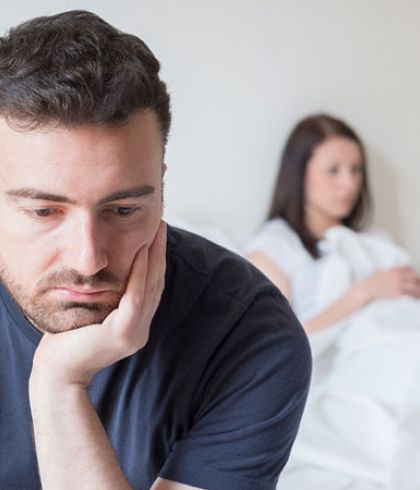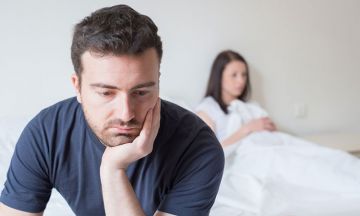 BEDROOM DIARIES: ERECTILE DYSFUNCTION HAS MORE TO IT THAN JUST AN ERECTION
'Impotence' is the word that is considered to be a demeaning slur, especially in Indian societies. The patriarchal society and chauvinist male ego has made every male very sensitive to the word. Impotence is simply the inability to get or to maintain an erection for sexual intercourse. Male infertility and impotence is still a social stigma that no one wants addressed.
Causes
The causes for ED are broadly categorized into physical and psychological causes, which are further classified as follows:
Physical causes of erectile dysfunction:
Heart disease

Clogged blood vessels (atherosclerosis)

High cholesterol

Obesity

Certain prescription medications

Tobacco use

Alcoholism and other forms of substance abuse

Treatments for prostate cancer or enlarged prostate

Surgeries or injuries that affect the pelvic area or spinal cord
Psychological causes of erectile dysfunction:
Performance Anxiety

Stress

Depression & other mental ailments.
Also Read: 10 Common Causes Of Male Infertility
Treatment Options
Being unable to get an erection in one or two instances is considered normal. But if you feel that it has become a constant fixture and the reason for a non-existent sex life then you should consult a doctor immediately. Most of the causes of ED can be effectively treated.
If the diagnosis reveals any of the physical causes, then the doctor will focus on that underlying problem and treat it. For e.g.: If you have high cholesterol and that has led to ED then the doctor will prescribe you medicines and a diet that can regulate your cholesterol levels and solve the ED problem as well.
Lifestyle changes like regular exercising and quitting smoking & alcohol consumption can vastly improve the chances of solving the impotence problem.
If the problem is psychological then there are various therapies and counselling sessions that can help in treating the problem effectively. ED arising due to psychological problems have a better success rate of being treated.
These are the types of oral medications that are usually prescribed by doctors to men suffering from ED:
Sildenafil (Viagra)

Avanafil (Stendra)

Tadalafil (Adcirca, Cialis)

Vardenafil (Levitra, Staxyn)
These medications enhance the effects of nitric oxide in the body which is responsible for muscle actions in the penis. However, these medications come with a baggage of possible side-effects like stomach ailments, headaches, back aches, nasal congestion and so on.
Homeopathy To The Rescue
Homeopathy has an effective way of treating erectile dysfunction and male infertility, that too without the side-effects which accompany oral medications. When it comes to infertility treatment in men, look no further than Dr Batra's. The doctor-patient confidentiality is of the prime focus when it comes to diagnosing and treating sexual health problems.
Homeopathy is a perfectly safe way to treat ED. Book an appointment at https://www.drbatras.com/book-an-appointment  to understand how homeopathy can help restore your sexual health.