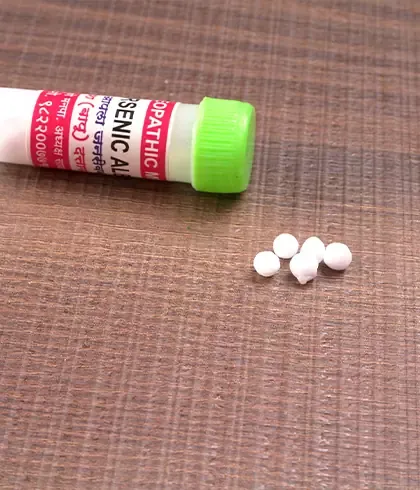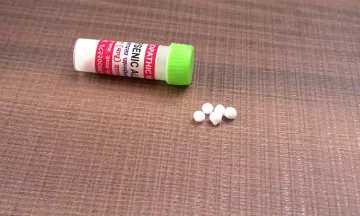 Arsenic Album 30–Your immunity-boosting companion
The crisis of COVID-19 has restructured our hygiene habits to a great extent. Masks and gloves defend your health from the outside, but what about the defence mechanism inside your body? Yes, it's time for you to closely focus on your immunity.  A healthy immune system is to your body, what a mask is to your face.
What are the primary functions of your immune system?
When your body encounters infection or foreign substances includingantigens like fungi, viruses and bacteria, your immune system is activated. This is done via the white blood cells that act as your body's defence mechanism.
Additionally, once detected, your immune system will try to destroy these antigens before they get a chance to reproduce.
A low immune system will not be able to fight off any foreign substances/antigens entering your body from outside thus letting you get infected frequently.
Considering the COVID-19 pandemic, many experts have asserted that a strongerand more active immune system is a guard preventing you from experiencing the symptoms of COVID-19. An impaired immune system is like an army with only a limited number of soldiers. These soldiers cannot fight on more than one front. So, while your low immunity is busy fighting off one antigen, another one attacks the body.
How to increase immunity with homeopathy?
Homeopathic medicines enhance your immune system to create an additional shield. This, in turn, makes the body's defence mechanism stronger towards the future potential allergies and antigens as well. 
When it comes to a compromised or weakened immunity, coughs, fever and headaches are the most common outcomes. Arsenic Album's effect on Leukocytes was monitored closely. Leukocytes are white blood cells which protects you against microbes and infectious disease. After the treatment with Arsenic Album, the cell viability enhanced with increased immunity from 85% to 194%. (Research Gate)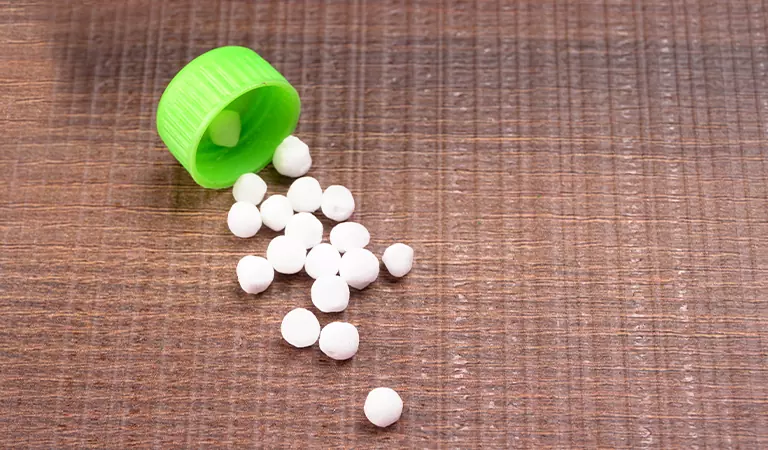 Arsenic Album's role inbuilding stronger immunity
The ministry of AYUSH believes in improving immunity through lifestyle changes, dietary supervision and precautionary remedies. Supporting these facts, it has recommended Arsenic Album 30 which is a homeopathic prophylactic to boost natural immunity. Having a prophylactic and preventive approach, homeopathic medicine arsenic album is recommended to be consumed on an empty stomach for three consecutive days. This pattern should be repeated after a month at least until the Coronavirus is prevalent. 
Arsenicum Album 30 can prove to be an effective natural immune booster for kids as well. Being a homeopathic immunity booster, you can be rest assured that this medicine is safe and side effect free for your kids.
Other uses of Arsenic Album 30 under the supervision of a homeopathy doctor also include the following:
This homeopathic medicine helps to manage the respiratory complaints such as restrained passages of air, burning in the chest, cold, wheezing respiration, dry cough, and cough which worsens after midnight.

It is also known to treat other complaints like excessive weakness, exhaustion and fatigue.

Arsenic Album 30

may help if you have been experiencing mental distresses such as extreme anxiety and other psychological agonies due to the tremendously complicated times.
Dr Batra'sTM the world's largest chain of homeopathy clinics, distributed over 1 crore doses of Arsenic Album 30 in India. 20 lakh doses were distributed free-of-cost to the Maharashtra Police Personnel and their families. The brand also sponsored 24 lakh doses towards NGO Aarzoo for distribution in containment areas and 14 lakh doses to Rotary Club of Bombay. Out of this 1 crore homeopathic medicine to increase immunity power provided, there has not been a single complaint of the COVID-19 symptoms.
Additionally, a test run of this medicine on 30,000 patients provided 100% positive results.
Conclusion
Your immune health works silently towards ensuring that you live a life with minimal infections and allergies. Take care of your immune system if you want it to take care of you. Pay attention to your low immunity  and work on strengthening it further. 
Want to know whether your immunity is strong enough or not? Take this evaluation test https://www.drbatras.com/adult-immunity-evaluation-test and fill in basic information to know more about your immune health.
If you want to know more about Arsenic Album 30, you can book an online appointment at Dr Batra'sTM and let our homeopathic specialist take care of your immunity-boosting requirements.