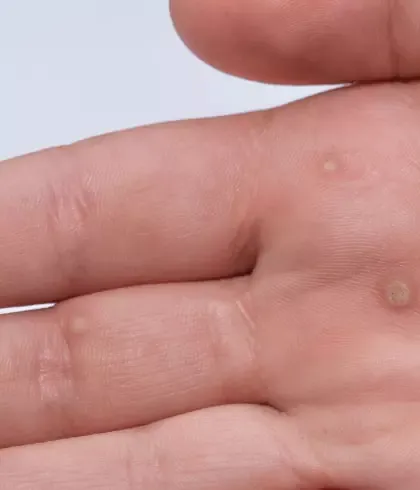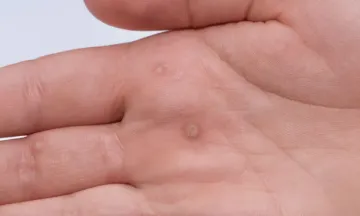 Reasons to treat warts with homeopathy
Authored by
Dr Batra's Doctors
Tried allopathic medicines and gone through the surgical process for warts but didn't get any relief? Warts are small, hard and elevated growths on the skin that have a rough texture and are caused by a viral infection. Skin warts are common worldwide and affect about 10% of the population. (Source: NCBI)
They are caused by a virus known as human papillomaviruses (HPV). When HPV gains entry in the body through any cut, crack, or scratch on the topmost skin layer, warts tend to occur. The virus causes the multiplication of skin cells at a higher speed than what occurs under normal circumstances. It leads to outgrowths on the skin called warts. Warts are contagious and are transmitted by skin to skin contact with people having warts.
Symptoms of warts
Depending on the type of warts, they might be flat or raised, rough or smooth. They can be anywhere on the skin of hands like palms, back of hands, fingers. The size of warts varies from a pin head to pea-size. Their color is also variable. Some of them can be sensitive and painful. They might be itchy and irritated. They might also bleed.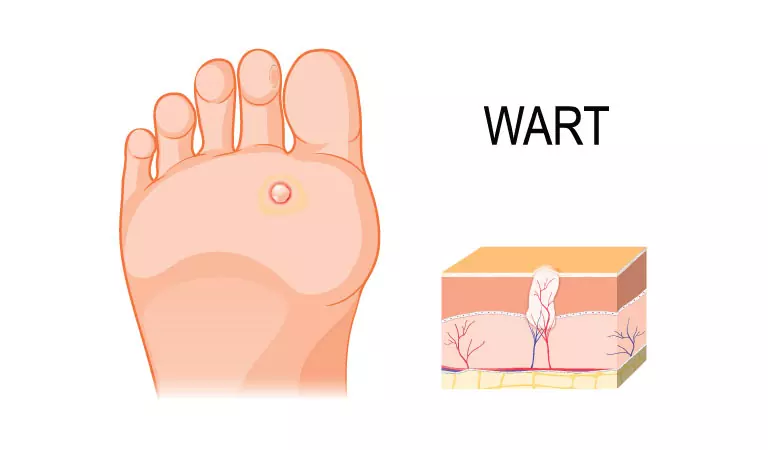 Homeopathic treatment for warts
Warts can be treated very gently, safely, and effectively in homeopathy. A recent study of homeopathic treatment for different types of warts found that 18 of 19 people with plantar warts (warts that occur on soles of feet) were cured in, on average, 2.2 months. (Source: Indian Journal of Drugs in Dermatology)
Read More: Warts treatment in homeopathy
Homeopathic medicines work to boost the body's self-healing mechanism to fight the viral infection and stop the excessive multiplication of skin cells. These are beneficial for small as well as large warts. They gradually shrink warts and make them fall off the skin. Along with shrinkage they also help to manage any attending symptoms like pain, itching, bleeding from warts if present.
Listed below are some major reasons why opt for homeopathy.
Homeopathic treatment for warts is more effective than conventional methods of treatment which cause blister formation.
Homeopathic medicine helps to get rid of warts naturally. It heals warts without scarring.
Homeopathic medicine for warts is given after a detailed case study of the patient.
Homeopathic medicine helps to prevent the recurrence of skin warts by improving the body's immunity.
It helps to deal with social embarrassment.
Homeopathy improves the overall quality of life.
Prashant Shekhar came to know about Dr Batra's™ skin clinic through our website. He booked an online appointment with the homeopathic doctor and started taking treatment for warts. Before taking homeopathic treatment, his warts in one place was spreading to other areas. He followed all the instructions given by our doctors patiently, including diet and medication. He states that he now lives without warts.
Book an online appointment with our expert homeopathic doctors for one of the safest treatment options available to get rid of warts.