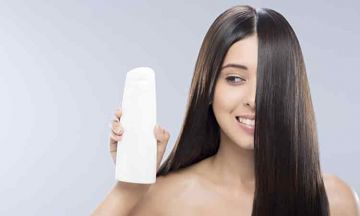 Anti-dandruff shampoos – do they really work?
Authored by
Ranjana Bhattacharya
Dandruff affects the way a person dresses up - often avoiding black or darker clothes to keep the unsightly flakes out of view. It is this emotional aspect that the anti-dandruff shampoo industry banks upon heavily - urging you to try out their 'effective' shampoos and 'dare to wear black'.
The rising trend for hair care products in India is driven by the internal desire to be presentable – and the idea of 'presentation' is heavily influenced by our favorite stars spotlighted in the TV commercials and advertorials. You will be surprised to know, shampoo industries in India have the highest penetration level of 80% among all the hair care products. Out of which, anti-dandruff shampoos alone accounts for 20% of the total shampoo market and it is growing at 10% to 12% every year. It surely does fill their bank accounts, but how sure you are – they are really helping you in getting rid of dandruff? COMPLETELY!
Well, the results are not so common! They can definitely help you in hiding your mini icebergs for a while but the moment you stop using them – it bounces back. So, if you are looking out for a final call to get rid of the dandruff condition, homeopathy has a solution for it. Homeopathy helps you out in identifying the underlying causes for your dandruff and cures it from the root. Hence, there is little or no chance of recurrence.