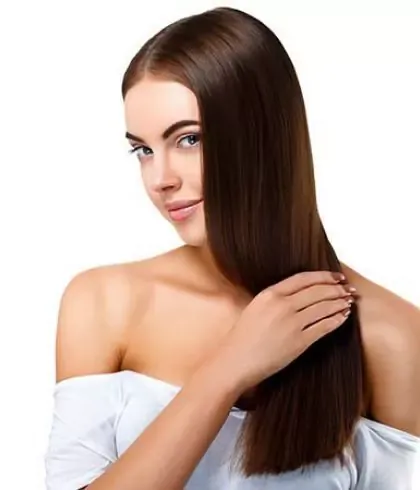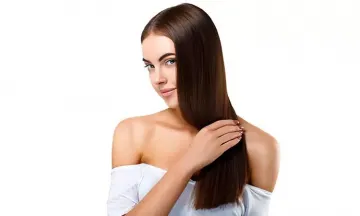 7 Tips To Care For Chemically Straightened Hair
Authored by
Dr Batra's Doctors
The latest trend which is popular among women is chemically straightened hair. The chemical procedure gives super silky, straight hair but while giving you that look, it may cause more harm to your hair than good! Many women who undergo hair straightening treatments experience severe hair loss within a month or two post-treatment. To minimize the damage to your hair, you can keep in mind certain precautionary measures.
7 essential tips to guide you on caring for chemically straightened hair
Avoid Additional Heat Damage
If you have natural straight hair, avoid subjecting your tresses to further heat damage. Stay away from hot blow dryers, tongs, and perming tools. Heat damages your delicate hair cuticles by drying them out and leads to hair fall. If you use a blow dryer regularly, purchase a diffuser and always set the dryer to cool air.
Obey Your Stylist' Instructions
If your stylist recommends a particular shampoo or conditioner, please make sure that you follow his advice. It will not only give you the best post-treatment hair care but also save you from the need for quick touch-ups. You can also try natural and safe products formulated with herbs and botanical extracts that are proven to have scientific benefits. At Dr Batra's™, we have a varied range of hair care products that are being formulated by our expert trichologists to offer you natural and safe hair fall solution.
To explore the product range, click here: Dr Batra's Hair Care Products
Oil Up for Good Hydration
A common misconception holds that one should not oil straightened hair. The fact is that you should only avoid oil for the first week post-treatment while the chemical takes full effect. After that, oil proves to be one of the best natural moisturizers for your hair. In fact, hot oil massage can stimulate your hair follicles and help you get rid of dry scalp.
Use Good Quality Hair Accessories
Avoid clipping your hair for the first three days post straightening treatment. However, if you want to tie your hair in some way, you can check with your stylist for safe alternatives. Uncomfortable hair accessories can cause breakage and even put pressure on your scalp, thus leading to a receding hairline.
Related: Hairstyles Likely to Cause Hair Loss or Thinning Hair
Skip The Colour For Now
If you have too many greys and absolutely need to colour, then go ahead. But, make sure to opt for a good quality colour brand which comes free from ammonia. However, if you simply wish to experiment with highlights, then do hold it off for a while. Adding additional chemicals to straightened hair will weaken it further and end up becoming a cause of hair loss.
Opt For Natural Hair Masks
Your hair has already absorbed a large quantity of chemicals while undergoing straightening. Therefore, cut back on hair sprays, gels, and other styling products. If you want to treat your hair to a hydrating mask, try to make a natural one at home or use Dr Batra's hair care products.
Deep Condition Treated Hair
Try to go for a professional deep conditioning hair fall treatment at least once every fortnight. This is necessary if you live in cold or dry climate. Hair that has been chemically treated is relatively drier than normal hair. This can often be a cause of hair loss and hair breakage. Deep conditioning your hair can help add moisture lost and maintain healthy hair volume.
Click here to know more about hair problems in detail: Hair Fall Overview
Homeopathy treatment for hair fall
If you are experiencing excessive hair fall, hair breakage, or other hair problems after hair straightening and want to explore a more natural path of healing, you can try homeopathy. Homeopathy offers holistic healing solutions for all kinds of hair and scalp issues. This includes hair loss, baldness, scalp psoriasis, dandruff, trichotillomania and much more.
Homeopathy treatment for hair loss always takes the non-invasive route. Treatments are painless and patient comfort is given top priority. Homeopathy doctors also consider your medical history, genetic susceptibility to hair loss, and lifestyle factors before prescribing any treatment for hair fall. Medication is customized for optimum results. Above all, homeopathic medicines are free from chemicals and their accompanying side-effects and are suitable to people of all groups and gender.
Therefore, do not let hair worries ruin your confidence. Consult a homeopathic doctor at Dr Batra's Homeopathic Clinic for healthy hair and scalp solutions by booking an appointment online. Homeopathic doctors in our clinics are trained in trichology, the scientific study of hair and scalp problems. Having treated more than 6 lakh hair loss patients, our hair specialist have achieved a treatment success rate of 96.6% as authenticated by American Quality Assessors.
Medically reviewed by
Dr. Saurabh Kalra
BHMS, Gurgaon