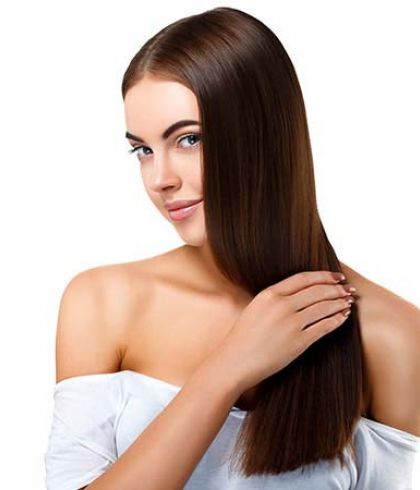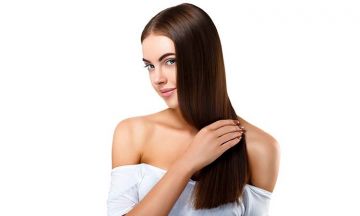 7 Tips To Care For Chemically Straightened Hair
Aditi had gone for a smoothening hair treatment to make her frizzy hair more manageable. For the first month post her hair treatment, her locks were glowing and easy to manage. However, in the subsequent months, she began suffering from excessively dry hair that broke and knotted up very easily. Split ends too became noticeably visible. Leaving her hair open was no longer an option.
Like Aditi, many women who undergo hair straightening treatments experience severe hair loss within a month or two post treatment. While exposing your hair to heat-based styling always causes a certain level of unavoidable damage, there are certain steps you can take to offset the extent of the damage with proper care. Here are 7 essential tips to guide you on caring for chemically straightened hair.
Avoid Additional Heat Damage
If you have straightened hair, avoid subjecting your tresses to further heat damage. Stay away from hot blow dryers, tongs, and perming tools. Heat damages your delicate hair cuticles by drying them out and leads to hair loss. If you use a blow dryer regularly, purchase a diffuser and always set the dryer to cool air. Tanning beds also are a no-no for a while.
Obey Your Stylist's Instructions
If your stylist recommends a particular brand of shampoo and conditioner, it is not always because that one gives him a better commission. The products your stylist recommends will not only give you the best post-treatment hair care, but also save you from the need for quick touch ups. Even if it does fall a bit expensive, buying salon recommended products is always worth the extra cost.
Oil Up for Good Hydration
A common misconception holds that one should not oil straightened hair. The fact is that you should only avoid oil for the first week post treatment while the chemical takes full effect. After that, oil proves to be one of the best natural moisturisers for your hair. A hot oil massage can stimulate your follicles, rid you off a dry scalp, and save you from bad hair days. 
Use Good Quality Hair Accessories
Your stylist will inform you to avoid clipping up your hair for the first three days post straightening. However, when you do style your hair, always use good quality accessories. Avoid cheap plastic clips, sharp bob pins, and rubber bands. Uncomfortable hair accessories can cause breakage and even put pressure on your scalp, thus leading to a receding hair line.
Skip The Colour For Now
If you have too many greys and absolutely need to colour, then go ahead. Do remember though to always opt for a good quality colour brand which comes free from ammonia. However, if you simply wish to experiment with highlights, then do hold it off for a while. Adding additional chemicals to straightened hair will weaken it further and end up becoming a cause of hair loss.
Opt For Natural Hair Masks
Your hair has already absorbed a large quantity of chemicals while undergoing straightening. Cut back on hair sprays, gels, and other styling products. If you want to treat your hair to a hydrating mask, try to make a natural one at home. Several recipes for hair masks are available online which contain simple ingredients such as yoghurt, banana, and honey. Most are easy to make and have really effective results.
Deep Condition Treated Hair
Try to go for a professional deep conditioning hair treatment at least once every fortnight. This is especially necessary if you live in a cold and dry climate. Hair that has been chemically treated is relatively drier than normal hair. This can often be a cause of hair loss and hair breakage. Deep conditioning your hair can help add moisture lost and maintain a healthy hair volume.
Homeopathy and Hair Care
Are your hair problems giving you sleepless nights? You might want to explore a more natural path of healing. Homeopathy offers holistic healing solutions for all kinds of hair and scalp issues. This includes hair loss, baldness, scalp psoriasis, ringworm, dandruff, and much more. Homeopathic methods always take the non-invasive route. Treatments are painless and patient comfort is given top priority. Homeopathy doctors also consider your medical history, genetic susceptibility to hair loss, and lifestyle factors before prescribing treatment. Medication is customized for optimum results.
Above all, homeopathic medicines are free from chemicals and their accompanying side-effects. Therefore, this type of treatment is especially suitable for children, expectant mothers, people suffering other illnesses, and the elderly. Do not let hair worries ruin your confidence. Consult a homeopathic doctor today for healthy hair and scalp solutions.