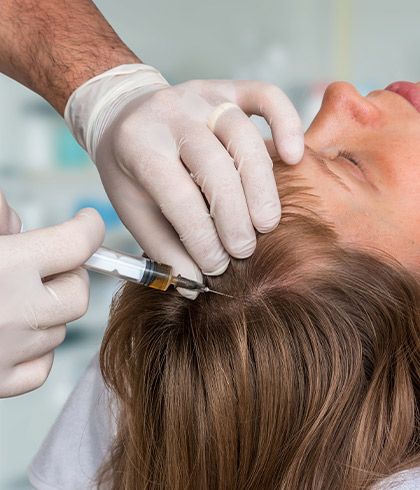 5 significant benefits of non-surgical hair replacement
What makes a person look beautiful? Don't we all desire silky, beautiful strands of hair that we could have for the rest of our lives? Excessive hair fall is noticeable and can be quite upsetting at any age. It may not only alter your appearance, but it can also have a significant impact on your self-esteem and self-confidence.

If you answered yes to all of the above questions, congratulations! You've arrived at the correct blog.
If you want to do something about your hair loss but don't want to go under the knife, non-surgical hair replacement is a good option. Hair loss can be caused by a variety of medical disorders or even heredity. Hair replacement is ideal for those with hair thinning and hair fall concerns.
Let's discuss 5 significant benefits of non-surgical hair replacement before making a decision.
What is Non-surgical hair replacement and how does it work?
Non-surgical hair replacement allows you to grow a complete head of hair that is natural-looking, appealing, and does not interfere with your daily activities. Hair loss can be treated with a variety of high-tech methods that do not require surgery.
Continue reading to learn about the 5 benefits of non-surgical hair replacement.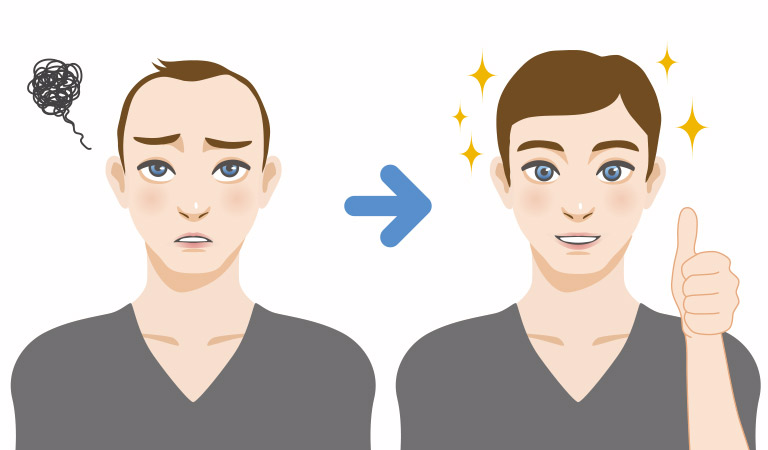 Budget-Friendly
Hair transplant surgery has several drawbacks, one of which is its price. A hair transplant surgery can be terribly expensive and if the results aren't satisfactory; you'll have to undergo another procedure
In comparison with surgical hair restoration, non-surgical hair replacement is cost-effective. If you choose a non-surgical hair replacement system from one of the best hair fall treatments at DrBatra's®, you won't have to spend an exorbitant amount of money.
Safe and no side effects
Invasive hair restoration surgery can leave you with significant scarring, which can make you feel insecure. You won't have to worry about scarring if you choose the non-surgical approach.
There is no risk of discomfort, side effects, or stress because no surgery is necessary. It can be done by anyone, regardless of their age. It has almost zero side effects. It's a great option for most people, so there's a strong possibility it'll be a suitable fit for your requirements.
Time-Saving
Surgery has a considerably longer recovery time and comes with a lot of risks and potential consequences. Another benefit of nonsurgical hair replacement technology is that it is adaptable to hair restoration and offers instant results. Unlike surgical hair transplants or drugs, you won't have to wait up to months or years for visible results. Bio-engineered hair treatment is appropriate for patients with hectic schedules who want to see benefits in just a few sessions.
Control hair loss and Enhance hair growth
DrBatra's®New Hair Treatment is an FDA-approved non-surgical replacement system.
This non-surgical hair replacement treatment for hair loss uses plant plasma, which includes several growth factors and proteins that are similar to ensure enhanced new hair growth in the shortest time possible.
The treatment plan consists of five steps. This cutting-edge, technologically advanced procedure can be carried out while the hair cycle is in the telogen (hair loss) phase, leading to a faster hair loss reduction.

Plant-derived polypeptides aid in hair loss reduction by extending the growth stage of the hair cycle and strengthening the hair roots. Tripeptide of copper stimulates healthy hair growth and thickens existing hair by boosting hair follicles. Thymisine has the potential to speed up hair growth.
Significant visible results
While surgical hair replacement may not be possible in certain situations of excessive hair fall. Nonsurgical hair replacement technology ensures a positive outcome. It can be used by anyone, regardless of the cause or severity of their hair loss. You will experience the visual result in just a few sessions.
Consult a homeopathic doctor about bio-engineered hair treatment if you're experiencing hair loss or your current hair treatment isn't working as well as it once did. It's one of the most cutting-edge procedures for stimulating new hair development, and its non-surgical, bioengineered hair treatment encourages new hair growth in just a few sessions if done frequently and precisely!
To know more about DrBatra's® bio-engineered hair treatment
Book an appointment now!