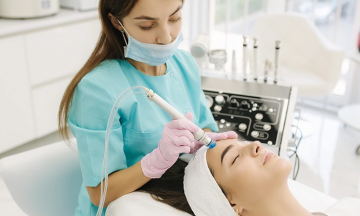 Your Complete Guide to HydraFacials
Everyone desires smooth, bright, and youthful-looking skin. Instead of spending a fortune on oils, creams, essences, and serums in a multistep skin-care routine, you may be able to achieve a natural glow with a HydraFacial Treatment that is fast gaining popularity.
Fans of the trendy HydraFacial Treatment tout it as a way to pursue and maintain long-term skin health, making it more than just a spa treatment.
This miraculous 45-minute treatment would treat everything from dehydration to discoloration, aging to acne, and uneven skin tone. Are you typing Hydrafacial near me right now on your search bar? Honestly, we understand the desire. But here's a quick rundown of everything you should know before your first try HydraFacial.
What Exactly is HydraFacial
Dr Batra's® Homeopathic HydraFacial is one of the latest advance skin treatments that give smooth, bright, and youthful-looking skin. It is a medically proven treatment that can help with several skin-related ailments. HydraFacials are created with the combined goodness of homeopathic ingredients, innovative Korean technology, and a European-made serum. It is a 5-step facial process that provides visible positive results after just one session. This HydraFacial is a non-invasive and effective treatment. The antioxidant serums infused during the treatment process help to provide radiant-looking skin.
Unlike traditional facials that can be harsh on your skin, the HyrdaFacial provides natural, instant results on all skin types. The HydraFacial helps treat various beauty concerns that individuals experience today. The overall skin texture and appearance are improved due to the deep exfoliation and penetration of the face serum. Moreover, it can be used to treat skin concerns that include fine lines, uneven skin tone, acne, hyper-pigmentation, and more.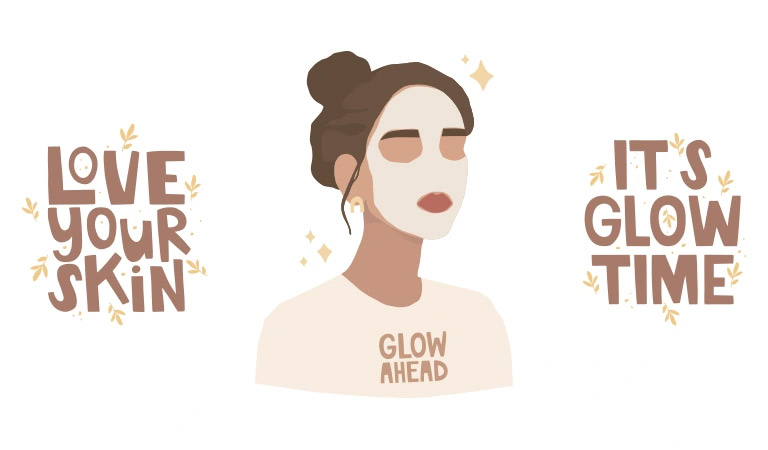 Range of HydraFacial Treatments
The following is the range of HydraFacial treatments that are specially formulated for different skin concerns and types:
Dr Batra's® Homeopathic HydraFacial for Skin Tightening

Dr Batra's® Homeopathic HydraFacial contains green tea, caviar extracts, almond oil, collagen, and retinol to help reduce fine lines and wrinkles. The mandelic acid skin peel makes your skin look firmer. It also contains Ginko Biloba and soy proteins, which can help slow the aging process of the skin.

Dr Batra's® Homeopathic HydraFacial for Skin Brightening

Dr Batra's® Homeopathic HydraFacial uses natural ingredients such as rose water, alpha arbutin, vitamin E, and Echinacea to give you brighter, more even skin tone. A glycolic acid peel and vitamin C reduce dullness and remove skin tan.

Dr Batra's® Homeopathic HydraFacial for Skin Rejuvenating

Dr Batra's® Homeopathic HydraFacial contains natural ingredients such as hibiscus water, aloe vera, allantoin, and shea butter to hydrate and maintain the skin's elasticity. Hyaluronic acid and lactic acid peel also enhance the skin's glow.
To know the perfect fit for you, ask our skin experts!
HydraFacial for Skin Problems
A study published in the National Library of Medicine (NLM), found that 20 women who received HydraFacial treatments had less visible signs of skin aging than those who used serums alone. Other advantages included reduced pore size, less hyperpigmentation, and fewer fine lines.
Let our homeopathic skin specialist know if you have sensitive skin, allergies, or any other skin concerns before your HydraFacial treatment.
Take a Skin Evaluation Test Now!
What happens during a HydraFacial treatment?
The process of this treatment has four simple steps that include:
Step 1: Cleansing: To help remove dirt and unclog pores, Dr Batra's® Cleansing Lotion and Face Wash are used.
Step 2: Electroporation: This process helps in the better infusion of international face serums into the skin.
Step 3: Use of the Korean Machine: This machine enhances the hydration, oxygenation, and tightening of the skin
Step 4: Mild peels: These peels help to rejuvenate, clear, brighten and tighten the skin
Step 5: Face Mask: It is a mask enriched with homeopathic ingredients to keep the skin clear, youthful and radiant
How much does a HydraFacial Treatment Cost?
Our nominal consultation fee is Rs. 450. Our homeopathy dermatologists conduct an in-depth consultation, and then our dermatologists can help you determine the right number of sessions based on your skin condition and goals. Dr Batra's® offers a range of payment methods include – cash, debit/credit cards, Paytm, and Google Pay. We also have economical EMI options.
Why Dr Batra's® HydraFacial?
Dr Batra's® Homeopathic Hydra Facial is India's first, designed by homeopathic dermatologists, advance skin treatment. It is completely safe and has no side effects. Dr Batra's® Hydra Facial gives instant result-oriented and it is medically proven, that can help with several skin-related ailments, including acne, scars, skin tightening, skin brightening, and more. It is a combination of innovative Korean technology, a European-made serum, and active homeopathic ingredients, suitable for all skin types.