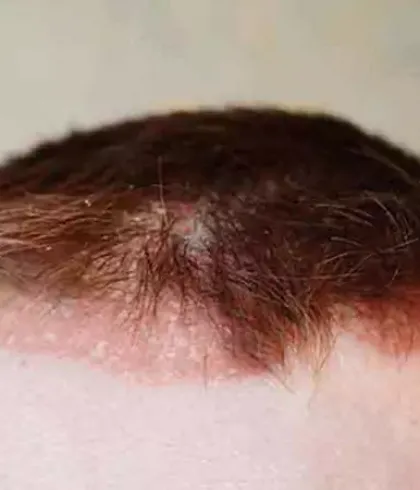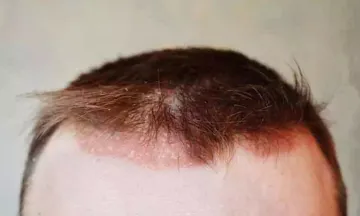 What I Wish Everyone Knew About Scalp Psoriasis And Homeopathy
At least 100 million people suffer from psoriasis globally. It is estimated that up to 80 per cent of those suffering from it will have a flare-up on their scalp, where flaking occurs on the scalp. The condition is known as scalp psoriasis. It is characterised by white flakes that fall off on the clothes and are often mistaken as dandruff. However, scalp psoriasis is a severe chronic condition and needs to be medically treated.
Social stigma attached to scalp psoriasis often leads to low self-confidence, anxiety and even depression in some patients. It therefore needs immediate treatment. Homeopathy offers safe and effective treatment for all types of psoriasis, including scalp psoriasis. It offers long-lasting results without any side-effects. If you too are suffering from psoriasis, treat it with natural and safe homeopathic remedies. To book an appointment, click link below.
Scalp psoriasis develops when patient's immune system instructs body's skin cells to grow too quickly. This misinformation causes skin cells to build upon the surface of the skin in form of thick plaques. The flakes develop into flares of symptoms that occur in response to environmental triggers. Some of the triggers that can aggravate the condition include stress, extreme temperatures, and infectious illnesses.
How do I know I have scalp psoriasis?
Commonly, the symptoms of scalp psoriasis include:
Red colored patches: Ranging from barely noticeable to thick and inflamed red colored patches
Flaking and scales: In many cases, scalp psoriasis symptoms will look very similar to dandruff, however, there are differences—like silvery sheen and dry scales on the scalp
Dry scalp: People with this condition find that their scalp is often dry enough to cause cracking or even bleeding in some cases
Itching: One of the most common symptoms of scalp psoriasis is itching that ranges from mild to intense
Bleeding: Often a result of scratching and rubbing while shampooing and combing your hair, bleeding can worsen psoriasis and make patches larger or thicker
Temporary hair loss: This is often caused by scratching to remove scales. After scalp psoriasis clears, hair usually grows back.
Case Study
Manish suffered from dandruff, which further led to excessive itching on the scalp. He was just 25 years old and white flakes on the head associated with excessive itching made him anxious, especially in public places. He lost self-confidence and started avoiding social gatherings. He covered his head with a cloth but itching persisted. His mom would use the lice removal comb to remove the flaky dandruff from his scalp but it would soon return after washing hair.
While taking his case history we realised that since early childhood Manish had a lot of conflicts with his father. He never agreed on his fathe's way of thinking and often their quarrels would lead to verbal abuse. Manish completed his Masters in IT and worked with a reputed multinational company. He got an opportunity to work in their London office. While he was extremely happy to escape from his father, flakes were a big worry for him. He desperately tried to get rid of them with all different anti-dandruff shampoos but nothing helped.
Finally, on recommendation of a family member he visited our clinic for homeopathic treatment of scalp psoriasis. Within a month of treatment the flakes disappeared and itching reduced. He had just 3 months in hand before he flew to London, so the doctor gave him 3 months medicines. After 3 months, his condition was much better and all the flakes had disappeared. Since last one year Manish is living in London but not a single day have the flakes ever returned.
Homeopathic medicines helped him get rid of his flaky scalp within just three months. If you too want an effective treatment for scalp psoriasis or any other medical disorder and want safe and natural treatment, click here to book an appointment.
How does homeopathy work for scalp psoriasis?
Homeopathic medicines for scalp psoriasis not only provide temporary symptomatic relief, but also offer long-lasting solution to it so that recurrence does not happen. Also, homeopathy is safe and natural treatment and therefore does not cause any side-effects.
Apart from physical symptoms, the long-term nature of scalp psoriasis causes emotional symptoms in patients like depression and anxiety. In fact, studies indicate that people affected with psoriasis are twice as likely to become depressed as compared to others. It can also affect relationships in a number of ways. Coping with hair loss problem due to psoriasis can create further stress, and stress can make your condition worse.
Therefore, treatment of psoriasis is necessary not only to avoid aggravation of the condition but also to overcome the emotional trauma it causes in patient's life. Homeopathic medicine not only treats the physical complaints but also addresses emotional concerns of the patient like stress and depression.
One important thing to remember is that psoriasis is the disease that has remissions and relapses. With homeopathic medicines, the periods of remissions can also be prolonged and the periods of relapses can be shortened.
Homeopathic medicines not only treat psoriasis effectively but also strengthen overall immunity of a person.
Self Help Tips
Finally, though treatment of psoriasis is necessary, you can also follow some tips to prevent aggravating the condition.
Don't scratch. Scratching often makes psoriasis worse. It can cause bleeding and hair loss
Prevent dry skin and avoid fragrances
Take gentle care of your scalp while shampooing and combing your hair. Do not use sharp-toothed comb
Anti-dandruff shampoos will not help you treat scalp psoriasis. It needs medical treatment.
Though it is natural to be stressed when you are suffering from any health condition, it is advisable for you to not get stressed, as stress can make matters worse – it can aggravate your condition and can cause hair loss
Avoid alcohol.
Also Read: Know About Psoriasis Of The Scalp