Scalp Psoriasis - Overview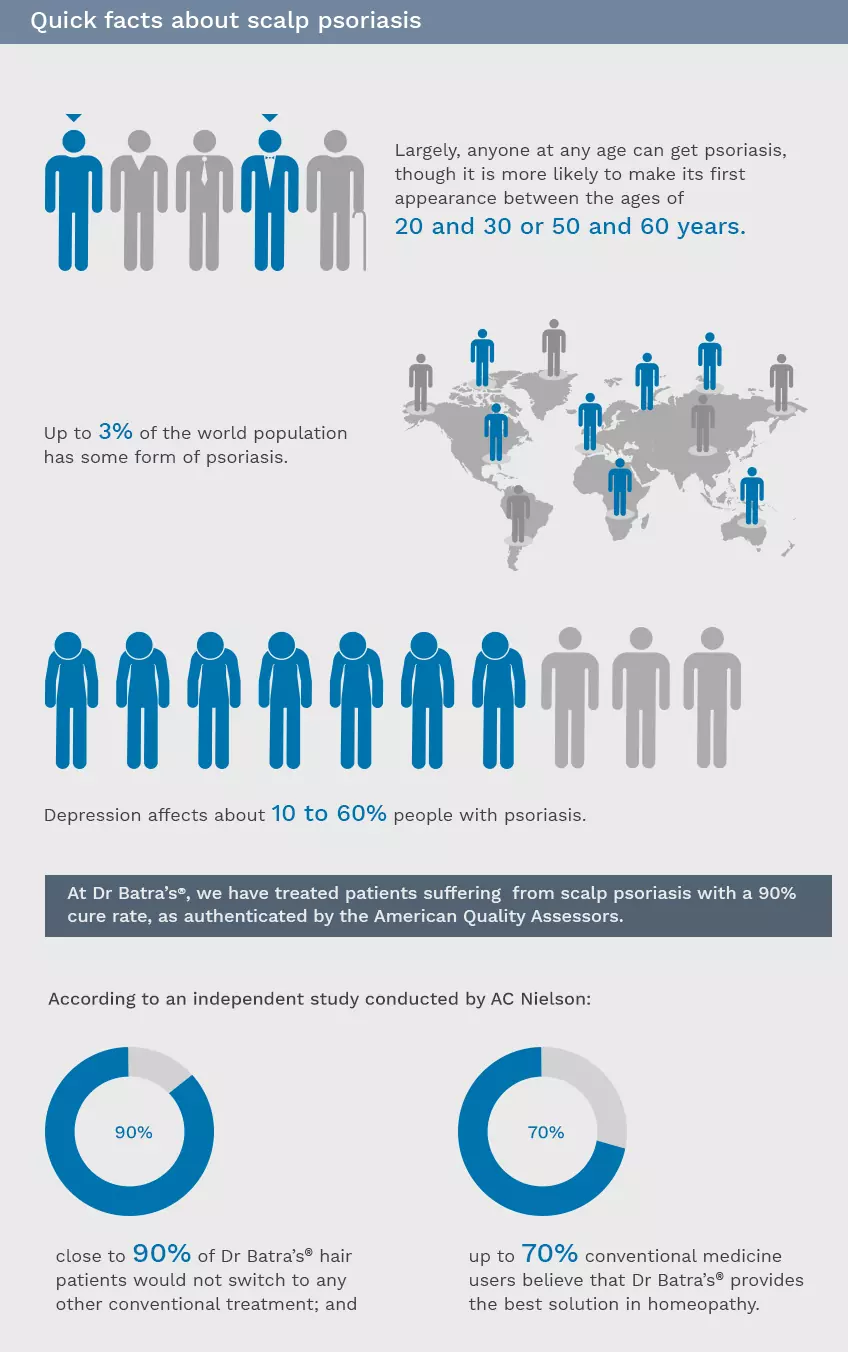 Psoriasis is a common disorder of the skin and scalp. It is caused by the body overproducing new skin cells. Psoriasis shows up in the form of white, scaly, dry skin on any part of the body, including the scalp. Scalp psoriasis affects both sexes and can begin at any age. It is an autoimmune skin disorder, which gets triggered by mental stress.
Scalp psoriasis can often be misunderstood as dandruff, but in reality, the two conditions are vastly different.
Symptoms of Psoriasis Scalp
Flaking of the scalp, visible psoriasis patches, red patches of skin covered with thick, silvery white scales associated with an itching sensation are all symptoms of scalp psoriasis. To know more about psychological effects and associated factors.Read More
Homeopathic Treatment for Psoriasis Scalp
Homeopathy provides long-lasting results for scalp psoriasis. It also reduces scaling and recurrence. Read More
Psoriasis Scalp Treatment Results
At Dr Batra's®, we offer tailor-made solutions to every patient. Having treated more than 7 lakh hair loss patients, we have earned a 94% patient satisfaction rate (according to American Quality Assessors). Read More