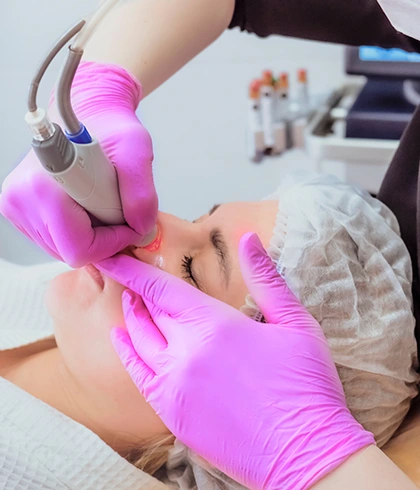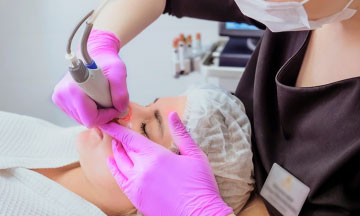 What is HydraFacial and How does it work?
Pink blush on her cheeks, water splashing across her face, and as she turns around, you see a flawless, radiant-looking face, and as you sit across from the tv screen, you think to yourself, I wish this were how my skin looked. Honestly, you are not the only one. We have all envied radiant-looking skin. But the good news is… you can achieve ever-glowing, youthful skin with HydraFacial; an effective solution for all your skin problems.
Now you must be wondering what exactly is a HydraFacial Treatment? Who provides the best HydraFacial near me? All you have to do is contain your curiosity and read through this blog to get all the answers to your questions.
What is HydraFacial?
Dr Batra's® HydraFacial is a skin treatment that provides the answer to all your skincare needs. It is a 5-in-1 facial treatment that rejuvenates and hydrates your skin. Dr Batra's® HydraFacial treatment is formulated with the goodness of homeopathy, advanced Korean technology, and European formulated serums. During the skin treatment, the skin is penetrated with international serums and peeling masks that hydrate the skin and reduce the appearance of wrinkles and fine lines.  It is also best recommended to treat skin conditions like acne, hyperpigmentation, and uneven skin tone. The HydraFacial treatment at Dr Batra's® is non-invasive and effective.
There are many conventional treatments for skin but they often have side effects and might not work for everyone. HydraFacial on the other hand provides safe skin treatment for all skin types. Now that you know what HydraFacial is, let's see how it works and does wonders to your skin.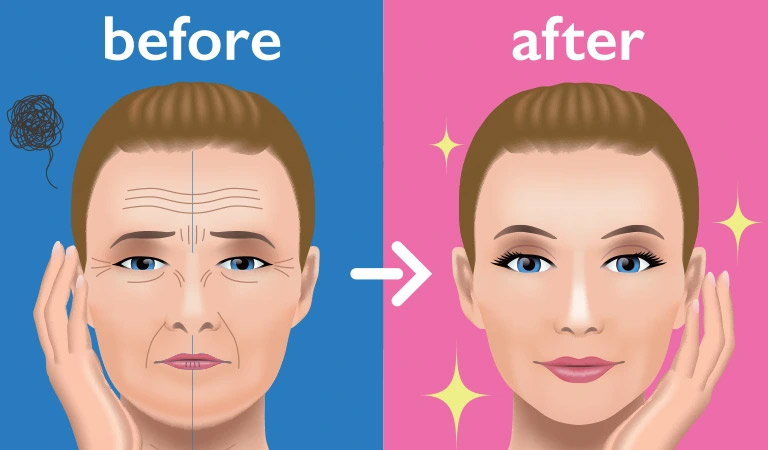 How does HydraFacial work?
It is one thing to age but to age backward is an experience everyone wants to savor and the HydraFacial treatment at Dr Batra's® gives you just that by using non-invasive and advanced technology. The HydraFacial treatment is carried out in 5 distinct steps and they are as follows:
Cleansing: In step one, to remove impurities and unclog pores, Dr Batra's® cleansing lotion and facewash are used.
Electroporation: Electroporation is the procedure of penetrating the skin with serum or active ingredients using a pulse of electricity so that the active ingredients readily penetrate the skin cells. During step 2, through electroporation, the international serums are submerged into the skin.
Use of the Korean machine: In step 3, the Korean machine is used as it aids in skin tightening, hydration, and oxygenation of the skin.
Mild peels: Step 4 involves the application of glycolic acid peels, mandalic acid skin peel, or vitamin C peel. These help to lighten the skin and remove scars and discoloration.
Face mask: In the final step, a face mask consisting of homeopathic ingredients is applied to replenish your skin.
HydraFacial works best for enlarged pores, pigmentation, acne scars, tan, uneven skin tone, and many more skin concerns. It is medically proven, safe and effective and it has a range of treatments like skin tightening, skin brightening, and skin rejuvenation that you can choose from. The aforementioned treatments are performed by professional doctors at Dr Batra's®. The HydraFacial treatment is infused with natural ingredients like green tea, caviar extracts, almond oil, and hibiscus water. It also consists of Ginko Biloba which is a powerful anti-oxidant and it also acts as an anti-aging component, making it your skin-care buddy.
If you have always wished for ever-glowing, radiant skin, this is your chance to feel youthful. It is time to make some skin-vestments!