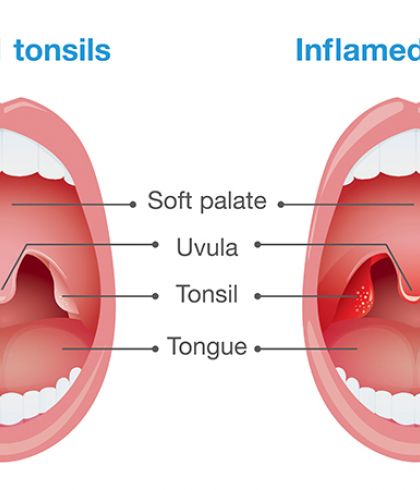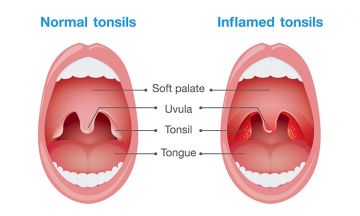 What are the symptoms of tonsils?
Sharin is a 25-year-old female and has suffered from tonsillitis in the past. She did all of that - right from muddling through the salt water, aspirin gargling, honey and lemon to pit bucket scenarios. Past one year was terrible for her.
She confused tonsillitis symptoms with flu and sore throat problem! That's when her tonsil symptoms started triggering more often, making it worse to handle the condition, especially during sudden climate changes. If she would have been aware of the tonsil symptoms, she could have taken the treatment much before.  
In this article, we are spotting common symptoms of tonsillitis so that you don't repeat the same mistake as Sharin did. Tonsillitis is an infection of the tonsils, which are glands on either side of the back of the throat. The tonsils are part of our immune system, which protects and helps our body to fight infections. It is very common and can occur at any age. It is most common in children and young adults.
Below mentioned are tonsillitis symptoms common among people of all ages. Read on to know them and spot the symptoms right before they start giving you nightmares.
Common Symptoms of Tonsils:
Red, swollen tonsils
Sore throat
Patches on tonsils
White or yellow coating on tonsils
Pain while swallowing
An itchy throat or a muffled voice
Fever
Bad breath
Headache
Enlarged, tender glands (lymph nodes) in the neck
In young children who are unable to describe how they feel, look out for these tonsil symptoms:
Drooling due to difficult or painful swallowing
Refusal to eat
Unusual fussiness
What can you do about tonsils symptoms?
It's important to get an accurate diagnosis if you experience a sore throat for more than two days, or has trouble or pain while swallowing, or feels very sick or week. While the treatment for tonsillitis depends on the cause, approaching the right doctor is very important. The worst part is a recurrence of the disorder on stopping antibiotics. In some cases, patients are suggested to undergo surgery also.
You can avoid surgical process by taking homeopathy treatment for tonsillitis. Homeopathy has a good clinical record in treating tonsillitis symptoms. It does not believe in 'chopping' the tonsils by way of surgery, but enhancing the body's own defenses to maintain good health. It also aims at improving the child's immunity and allowing the tonsils to work at their optimal best. Homeopathy treatments do not include any bitter pills, injections or tonsil surgeries. Hence, young children comply easily with homeopathy treatment and enjoy taking sweet homeopathic pills.