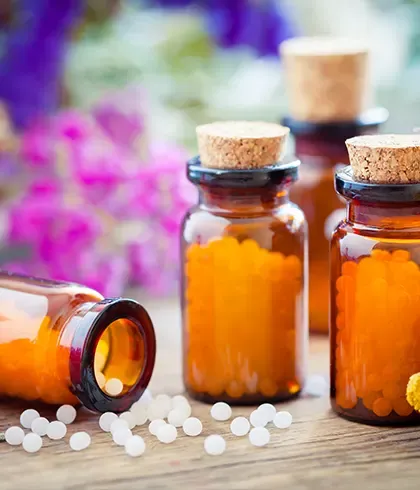 Tips to take homeopathic medicines
What is homeopathy, exactly? Homeopathy is a holistic medicine approach that is trusted by 200 million people globally for all their health issues, according to a study by the Homeopathy Research Institute. Homeopathy is used to treat a variety of chronic and acute illnesses. It can be used in conjunction with other treatments. Arnica, Aconite, Belladonna, Bryonia, Calendula, and Rhus tox are examples of homeopathic medicines that are simple to use and can be administered to people of all ages.
Book an Appointment to treat your illnesses in a natural and side-effect free way.
Let us tell you a few tips that you can follow to ensure your consumption of homeopathic medicines is effortless:
While taking homeopathic pills or tablets, avoid using your palms. Touching them can reduce their potency, thereby, making them less effective. Also, keep in mind to discard them if they fall on the ground.
Do not eat or drink anything for 30 minutes before and after taking the homeopathic medicine. This can reduce the effectiveness of the pills.
If your child finds the instructions difficult to understand, you can split or crush the pills on a dry and clean spoon to administer. 
The usual dosage of a homeopathic medicine is 5-6 pills, and that of a liquid is 8-10 drops. To be treated effectively, follow the dosage given by your homeopathic doctor.  
In acute cases, you may take the homeopathic medicine every 2-3 hours, in the day and at night. If the problem gets serious, add 20 drops of the homeopathic liquid in water and administer a few teaspoons at half an hour intervals.
Repetitions of the dosage depends on the potency used, the type of illness, and the patient's age.
Stay away from addictive substances such as cigarettes, tobacco and alcohol because they nullify the effect on homeopathic medications. 
Keep an hour's gap before consuming strong-smelling edibles, like garlic and onion, with homeopathic medicine, either before or after.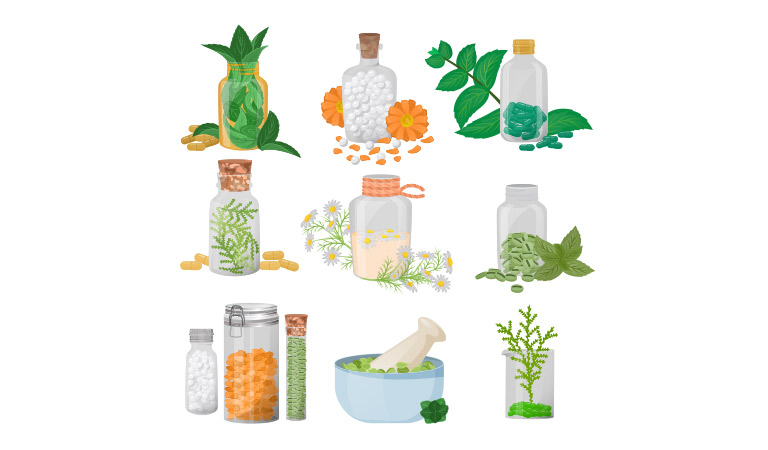 Homeopathic treatment
Homeopathy is effective in the treating serious ailments, studies have proven this fact. As per the research gate study, homeopathy is beneficial in treating anxiety. According to a study by the National Center for Biotechnology Information (NCBI), Thuja is an element in homeopathy which is known to cure hair issues. In addition, a study by the NCBI on 14 vitiligo patients who received tailored homeopathic treatment indicated a positive response in the early stages of their illness.
As a result, homeopathy and its methods of treating individuals can produce long-term and effective outcomes. It treats a wide range of problems in a natural, non-toxic, and side-effect-free way.
Important Tip:
You should take a personal consultation with your homeopathic doctor because the facts discussed in this article are for general purposes and public awareness only. Get in touch with our homeopathic specialist for a proper diagnosis, consultation, and treatment.
Why Dr Batra's® for Homeopathic Treatment?
At Dr Batra's®, we try to give our patient's compassionate care. Dr Batra's® has combined the benefits of homeopathy with technically advanced aesthetic treatments, resulting in improved results for 15 lakh happy patients. We specialize in treating Hair, Skin, Allergies, Child and Women's Health, Mental Health, Sexual Health and Weight Management ailments including Hair loss, Vitiligo, Psoriasis, Acne, Low immunity, Tonsillitis, Stress Management, Migraine, Thyroid, PCOS, Menopause, Allergies, Sexual Health, Weight Management, Infertility and Male Infertility effectively.
At Dr Batra's® the consultation process is unique and different. Our homeopathic doctors take 20-45 minutes, asking you about your medical and family history. This helps them understand the root cause of the condition to prescribe medicines that best suit you. The medications are given along with the administration steps and self help tips to get effective results. So, get in touch with our expert doctors today and book an appointment with us at www.drbatras.com/book-an-appointment.