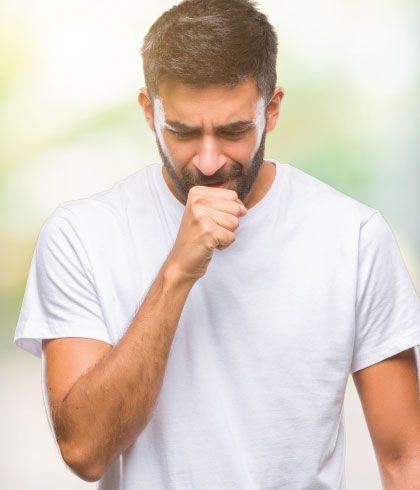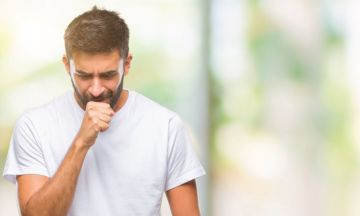 Signs indicating you may have bronchitis
Persistent cough and cold may confuse you whether it's simply due to changing seasons or you're missing some serious signs. Having a nagging cough which doesn't seem to go away may be a sign of bronchitis. If you're wondering, "Do I have Bronchitis?", read further to know more.
Fast facts about Bronchitis
Over 55 million people in India suffer from

bronchitis disease

. (Source: The Lancet Global Health Journal) 

It happens due to the swelling and inflammation of your bronchial tubes.

There are two types of bronchitis: Chronic bronchitis and acute bronchitis.

Acute bronchitis occurs due to viral infections and may last for a few weeks.

Being a type of Chronic Obstructive Pulmonary Disease (COPD),chronic bronchitis is a more severe form of bronchitis. Typically, it lasts for over 3 months.
If you want to find out whether you have bronchitis, ask yourself these four questions.
Do you have a cough which has been around for quite some time and makes you breathless?
Are you coughing up mucus which is clear or yellowish-green in colour?
Do you get chills along with a stuffy nose, sore throat or cold?
Do you feel sleepy even during the day?
Did you answer yes to all these questions? Well, you should know that these are some of the most common bronchitis symptoms.
Other acute and chronic bronchitis symptoms include:  
Wheezing sound when you breath

Fatigue

Tightness in the chest

Feeling tired

Body aches

Mild fever
Bronchitis or pneumonia?
Since acute bronchitis and pneumonia have common symptoms, you may get confused between these two diseases. Cough, colds, chest pains, chills and fever are some of the common symptoms these two ailments share. However, pneumonia is an inflammation of the lungs. Unlike acute bronchitis which is typically caused due to a virus, pneumonia is caused due to bacteria.  
Factors worsening your condition
Smoking

Low immunity

Exposure to irritants and chemicals at work place
According to pulmonologists, viral infections like acute bronchitis cannot be treated with antibiotics. Moreover, antibiotics tend to kill the healthy and protective bacteria in your body. This, in turn, makes you even more vulnerable to other bacterial infections. So, what's a safe way of getting relief from bronchitis? The answer is homeopathy.
Homeopathy for bronchitis
Homeopathic treatment for bronchitis reinforces your immunity and makes you stronger against future exposure to infections. Additionally, you won't experience any side-effects with this natural form of treatment.
Homeopathic medicines have a good scope of treating both kinds of bronchitis. Homeopathic doctors help to reduce the severity and the frequency of the bouts of cold and cough you go through.
At Dr Batra'sTM, our homeopathic specialists examine you thoroughly before providing customized homeopathic treatment.
40 patients with acute bronchitis were assessed and provided homeopathic treatment. Their improvement was measured in sputum viscosity and cough severity. When their development was compared with 40 placebo-controlled group of patients following were the results:
Mean sputum viscosity was significantly lower in homeopathy group with 0.018 as opposed to placebo group with less than 0.001

Mean cough severity was lower in the homeopathic group with 0.23 whereas only 0.001 in the placebo group. (Source: Science Direct)
Read more at: https://www.drbatras.com/homeopathy-best-treatment-bronchitis
15-year-old Rakhi finds relief from bronchitis with homeopathy
When I visited Dr Batra's TM homeopathic clinic, little did I know that I was suffering from bronchitis. I was coughing continuously and couldn't even talk. My mother explained to them how I had been coughing for almost two weeks. It got worse at night making it difficult for me to even breathe. I was diagnosed with acute bronchitis.
I was prescribed a homeopathic remedy and found relief within just couple of days. My coughing reduced. Also, I slept properly at night without cough disturbing my sleep.
Book an online appointment at Dr Batra'sTM and let our homeopaths find a permanent solution for your bronchitis.